5 reasons why real estate investors should care about green housing
The growing interest in green housing isn't just a result of a seasonal trend, although when skimming the pages of a design magazine you'll definitely see many stunning houses inspired by eco-friendly trends. The eco-friendly movement is a massive phenomenon happening across sectors and real estate is just one of them. When looking to invest in a property, investors are concerned about its general state, the current demand, neighborhood or nearby facilities, but experts point out these aren't the only things you should be looking at. The level of environmental friendliness is something you ought to consider if you want every investment to be a success. If this is not yet on your list, here's why you should give it a thought:
1.Eco-friendly home improvements will soon be mandatory
Not all countries have the same interest in environmental policies, but in light of recent studies they are starting to pick up the pace and in some countries, such as France and Canada some home improvements will soon be mandatory. For example, at the beginning of this year thermal insulation became mandatory when renovating a property, unless the property is in a condition too poor to justify insulation costs.
Until now, insulation was a popular alternative for people who want to enjoy maximum thermal comfort while at the same time saving on energy bills, but studies also show that this home improvement, when done on a large scale, helps the environment tremendously.
What implications does this have for you as a real estate expert? Well, on the one hand, home insulation and other eco-friendly improvements (energy saving windows, roofs and solar panels) should rank higher on your list of priorities. Before taking an offer and buying/renting a property, contact a professional in sustainable housing to find out if it meets the rising standards of green housing. You will be surprised to find out that the lack of eco-friendly improvements will soon make some properties less desirable and profitable, despite features such as a good neighborhood.
2."Green" luxury is a profitable investment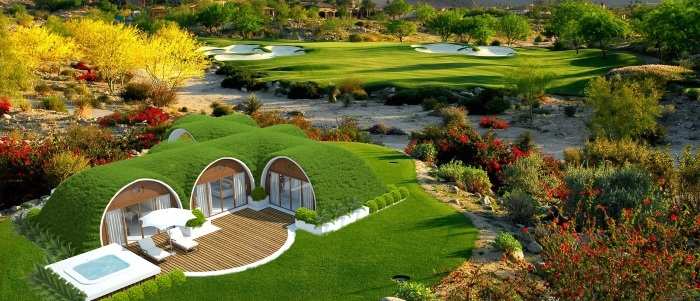 Many investors stay away from green, luxury homes as a cautionary measure. What if it doesn't sell? What if there is no demand for it? While some regions still have a couple of years to go until the green luxury concept becomes mainstream, countries like Canada, the US, the UK and Scandinavian countries are way ahead of the game. Here, more and more homes are being built from scratch to meet two main criteria: comfortable luxury and care for the environment. The result is a futuristic home that meets the latest environmental guidelines while at the same providing unparalleled features and attention to detail. Such homes cost more to build or refurbish, the investment pays off.
What counts as green luxury? At present, the most coveted improvements include state of the art LED lighting, solar panels, green walls, smart home systems, geothermal heating and modern gardening facilities. A LEED certification should also be a must.
3.Buyers care about environmental friendliness
When assessing the demand for a certain property, you shouldn't assume that buyers have no interest in eco-friendliness whatsoever. In the past years, there has been a huge increase in the number of people who express a genuine concern for the future of the planet and want to contribute any way they can to help. Some are only able to make small changes, while others have the possibility to invest in smart cars and smart homes with a low environmental footprint. So, you shouldn't be surprised when buyers will want to know how eco-friendly the property is, in addition to details such as construction materials, neighborhood, size and facilities. Next time there is an investment opportunity for an eco-friendly house, don't assume that no one will be interested in it, because you might be missing out. Even those who aren't necessarily environment advocates still love green housing because it saves them money. Improvements such as insulation or ecological windows can reduce energy bills by up to 40%, which is something that everyone wants.
4.Sustainable home improvements add value to the property
It is not uncommon for real estate investors to deal with property renovations and improvements themselves to raise its value, but is it worth it to fix more than just some outdated windows and add a new coat of paint? Studies say yes. According to a recent study conducted in the US, more than 98% of real estate experts interviewed said that sustainable home improvements add value to the property and that obtaining a certification for these improvements raises value even more. Of course, the extent of the home improvements should be influenced by practical factors such as:
The buying power of your local real estate market. If the standard of living is not high enough, there will be a minimal interest in state of the art green housing.
The performance of local appraisal companies
Awareness for the benefits of green housing. Real estate investors should state the benefits of green housing to potential buyers from the very beginning.
5.Eco-friendly properties are easy to market
In some well-developed regions, green properties sell 20% faster than non-green ones and one of the reasons why this happens is that eco-friendly homes are easy to market. Unlike in the past, when investors had limited platforms to promote niche properties, modern tools allow for much more freedom and creativity. One study published in the National Bureau of Economic Research showed that environmentally friendly houses spend less time on the market, especially in cities like Portland or Seattle. On the one hand, this happens because there is a growing interest in green housing. On the other hand, it happens because nowadays real estate investors can use a variety of different platforms and promotional tools to gain exposure among their target buyers. For example, there are dedicated platforms only for green luxury homes, and you can easily find clients there.
---