Tips for Getting the Best Mortgage Interest Rate
If you are buying any type of real estate; whether residential, commercial or vacant land, you will most likely need to secure a mortgage. That is NOT a bad thing. All in all, interest rates on real property are relatively low compared to many other loans.
In some aspects, there may be tax benefits to borrowing money on real property too. Depending on the Even if you have the money sitting in a checking account, most investors agree that you should leverage the your money and make the purchase with someone else's.
Let's go over some tips for insuring you get the the absolute best rate.
In residential sales, the home buying process can be very emotional. Many home buyers get caught up in details with vigor; such as including the refrigerator or the window dressings. All the time, they are not paying nearly enough attention to process and details of the home mortgage.
At the end of the day, the rate and terms of your mortgage will affect the overall affordability to a much higher degree than a couple thousand dollars on the sales price or having the sellers fix that toilet before they move out.
Although much of this applies to residential financing, many of these same ideas can be applied to commercial loans.
It is also very important to remember that the internet has changed the way we buy homes today. With that being said, even if you have purchased 10 houses in your lifetime, if the last home purchase was over seven years ago, the entire process will be foreign to you.
Here are 14 tips to insure you get the best mortgage rate possible.
When deciding to purchase a home, the first thing on your list should be shopping for the lowest mortgage rates. Shopping for the best mortgage rate is an essential strategy that can save a homeowner thousands of dollars over the lifespan of a home loan.
Start by laying out a plan.
Do your own research and have an idea of how much you can spend on a new home, what your payments need to be and what the additional expenses will be. Once your plan is in place it's time to go out and see who can get the perfect loan and rate for you.
Here are 14 strategies to help you shop for the best mortgage
1. Establish a baseline.
It's good to start with a referral for a lender from someone you trust, especially if this is your first home buying experience. They can start you on the process by obtaining your credit score and discussing what loan options are on the table for you. They can also help you compare between an FHA loan and conventional financing, as well as various other loan terms that might be on the table.
This will get help you to make a more informed decision on your choice of a loan program and the terms you want before/if you start contacting other lenders.
2. Raise your credit score.
Conventional lenders will charge higher interest rates if you have a low credit score. With that in mind, it will benefit you to work on raising your credit score before you start the home buying process so that you will be able to qualify for lower mortgage interest rates. Most mortgage lenders will require you to have a minimum credit score of 620 to 640 and a credit score of 740 or higher will place you in the best tier for a conventional loan.
How much can a great credit score improve your interest rate?
Interest rates are always dependent on market pricing, however the math still comes out in your benefit as you can expect to save one-eighth to one-quarter percent on your interest rate if you have a credit score above 740.
Most lenders now use a credit score simulator that helps them to advise you on the steps you need to take to improve your credit score. Keep in mind that it can take as much as 90 days or longer to see an improvement in your credit score depending on your circumstances.
3. Decide on the Length of the Loan.
This is an important decision in the process of getting a loan because it can change the type of mortgage you need for your situation. As an example, if you are risk-averse it might be best to choose a fixed-rate home loan for maximum security of your loan. However, if you are on planning on keeping the property for a few years, you might be better off choosing a 5/1 hybrid mortgage allowing you to pay around 1 percent less in interest rates.
On a $400,000 mortgage, that difference is over $250 a month! Shorter loan terms can also be a way to find a lower interest rate. Although these types of loans can save you money up front, they can bite you if things don't go as planned.
While the spread between mortgage rates for loan terms vary across the country, generally a 20-year fixed rate mortgage is about an eighth of a percent lower than the rate for a 30-year fixed loan, and 15-year fixed-rate is about one-quarter to three-eighths percent lower than 30-year fixed-rate loans.
You can save thousands on interest payments with a shorter loan term, however you must make sure that you are able to handle higher payments.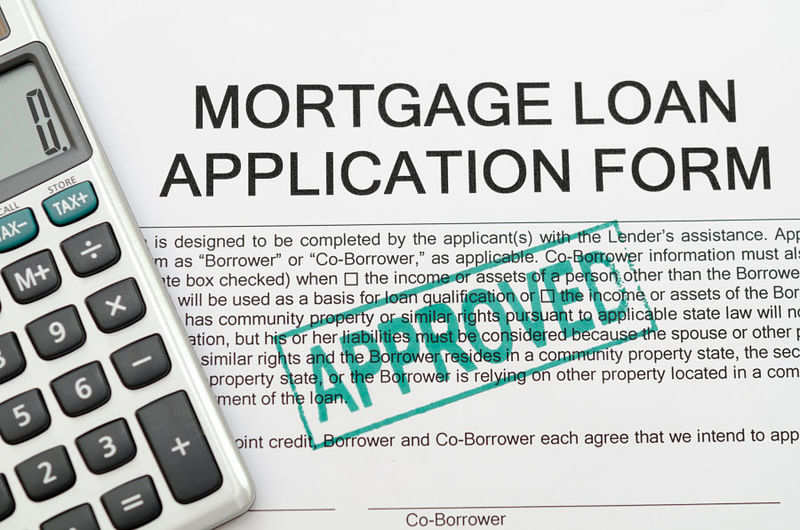 4. Contact a variety of financial institutions
Lets start by saying that the vast majority of the mortgage originators will be paid out of the closing of your loan. That means if you "work" a lender, you should try to stay with then throughout the remainder of the real estate transaction.
That does NOT mean that you should not speak to anyone else or get a second, or even a third opinion. Be careful running too many credit applications, as pulling too many in a short period of time can hurt your credit rating,.
Interest rates are always fluctuating for a many reasons. Sometimes it's about a financial institution trying to promote a particular loan product, but usually its simply a matter of economics.
As an example, lenders who are wanting to generate more purchase loans might offer better home mortgage rates for home buyers instead of refinancing homeowners. Or perhaps a credit union or bank is introducing a new loan product and are offering better mortgage rates to entice borrowers.
With this in mind, it's a good idea talk to a variety of lenders i.e., a direct lender, a regional bank, a credit union, a community bank, a mortgage and a national bank should all be on your list.
5. Make a bigger down payment
The more you are able to put on your down payment, the higher your initial equity will be and the less risk you pose to the lender. This means lenders will be more generous in setting mortgage interest rates.
6. Purchase a Single family property
Condos are considered a higher risk investment than a traditional single family home. Condominiums lost much of their value during the housing crisis of 2008, much more than other types of homes.
As a result mortgage rates are typically one-eighth percent higher for a condominium than for a single-family home. However, if you are looking to buy a condominium you can offset this by making a down payment of at least 25 percent which reduces the lender's risk and in most cases, the interest rate add-on will not be charged.
7. Be prepared
Every borrower will be required to answer a list of basic questions before a lender will be able to provide an accurate rate quote. How much is your down payment? Your Interest rate will vary according to your loan-to-value ratio.
Are you planning to buy a single-family home or a condominium? A borrower purchasing a condominium with a loan to value above 75 percent may pay as much as one-quarter percent higher interest rate.
Are you refinancing? Interest rates may be higher on a refinance, especially if you are taking out cash which could raise your rate by one-eighth of one percent.
Do you want to waive escrow and pay your own taxes and insurance? This could mean that your mortgage rate might be as much as one-eighth of one percent higher because it would be considered a riskier loan
8. Do your research
The process of doing research today is substantially easier then in days gone by. The internet has changed real estate in a variety of ways, leverage the obtainable information to your benefit. With a few clicks of a mouse you can check rates on just about any loan imaginable, you can look up confusing terms, you can even fulfill the mortgage online without ever seeing your lender. Although we do not recommended that, it is indeed an option.
Today buyers have many resources to find the right lender. Whether you shop in person, by phone, or go online to find mortgage lenders, there are tons of options. What you don't want to do is mindlessly go with the first lender your real estate agent recommends -- even if they come highly recommended. You still owe it to yourself to compare interest rates and negotiate the best deal. BTW - many internet lenders historically promise the world but don't quite deliver. So out of the options above, we recommend trying to avoid the internet lender if possible.
9. Understanding Mortgage fees
There are various fees associated with a loan which is one of the primary reasons not to comparison shop solely based on the best advertised rates. An advertised rate might be lower than the competitors because of all the fees associated with it.
Some lenders will put all their fees into a loan preparation, while others will separate them out so they are easier to identify. Be sure to ask for the total amount of the fees that will be charged to close the loan. Generally, a mortgage with higher fees should have a lower interest rate.
10. Provide consistent information
Make sure when you are requesting a rate quote for a loan that you provide all the lenders with the same information: Your credit score, location, type, and use of the property. The amount of down payment or home equity you may have. Keep in mind that mortgage rates change often, so quotes obtained today can't be reliably compared against quotes given tomorrow. You have an option to "lock" your rate, more on that below.
11. Contact lenders on the same day
Mortgage rates fluctuate constantly, so calling your list of lenders as close to the same time as possible to compare the best mortgage rates will ensure that you get the most accurate rates.
12. Interview lenders and decide
Once you have made a list and have made first contact with mortgage lenders, take notice of who gets back to you the quickest. Pay attention to the questions they ask about your situation, and which one is able to answer your questions in an understandable and meaningful way.
Also not who you feel most comfortable with when discussing your financial concerns. This is a good time to trust your gut and go with the person you feel best about.
13. Don't comparison shop by APR
Comparison shopping by APR (Annual Percentage Rate) is arguably the worst way to find the right mortgage rates for your loan. APR is a government-mandated figure that is supposed to show the "true cost" of financing a home over a 30 year period. However what, "true cost" really ends up being is your loan amount plus the interest paid over 30 years (assuming you have a 30-year, fixed-rate mortgage), plus the closing costs required for the loan.
14. Lock your rate and close on time
The length of your lock-in period will most definitely impact your mortgage rate, so make it a priority to discuss your target close date with each lender and find out what they will charge for different loan-lock periods.
Many lenders will charge one-eighth of a percent more if you want to lock-in the loan for 60 days and, a 90-day loan lock could be as much as one-third percent higher.
Conclusion
Shopping for the right mortgage rate and financial institution is not an easy task, but these tips should help steer you in the right direction.Here are 14 tips to insure you get the best mortgage rate possible.