TENANTS FROM HELL #1; Deplorable living conditions
TENANTS FROM HELL #1
Deplorable living conditions.
For those of you who have never heard of me, my name is James Wise. I am the Co-Founder of one of the largest Property Management Companies in the Cleveland, Ohio market. Running one of the largest rental portfolios in the area I have managed 1,000's of properties & dealt with countless tenants. In short, I have seen it all. From death threats to tenants being murdered to overdose to theft, property damage, fire, destruction, damage & everything else in between.
The purpose of this blog is to peel back the curtain on the Property Management Business and show you some of the real life things that have happened to me or members of my company 1st hand. It's not always sunshine & rainbows. If you have the stomach for it, it's a very rewarding business but sometimes it can be scary, disturbing, challenging & sometimes down right disgusting.
ENJOY!
____
The situation:
We had some tenants who were nothing but trouble. We inherited them with the property. Constant issues with these people. We eventually evicted them for non payment of rent but they sure made things difficult before we got them out of there.
At one point they broke the basement steps & tried to work themselves into a payday with the husband claiming he injured his back when he fell on the broken steps. They would contact our office & harass the staff claiming their attorney would be seeking damages in court if we did not pay. We instructed them to have their attorney contact our legal department it eventually fizzled out once they realized there wasn't a payday in their future. You see in this business you will quickly learn that all tenants have an "attorney" on call. However, it seems he never answers.
After they gave up on the back injury they moved to complaining about the roaches. They would contact our office regularly accusing Holton-Wise of being a slumlord because their house had roaches. When our staff explained they would need to clean up the house as they were the reason for the roaches they balk. "NO, NOT POSSIBLE. HOW IS IT OUR FAULT. YOU ARE THE LANDLORD IT'S YOUR FAULT THERE IS BUGS." The staff would explain over & over that in the current state of the home there is nothing an exterminator can do. The 1st step is for the house to be cleaned. Once cleaned up, we could get an exterminator out or just move to do an eviction, tenants choice.
Shortly thereafter we got them out due to non payment of rent. When the staff got to the home on eviction day they were still living there so they had to be forcibly removed. Below are some photos to provide you an insight into how these folks were living. Many new landlords can't fathom that people would live like this, but they do. These aren't the 1st & surely won't be the last folks I've encountered who live this way.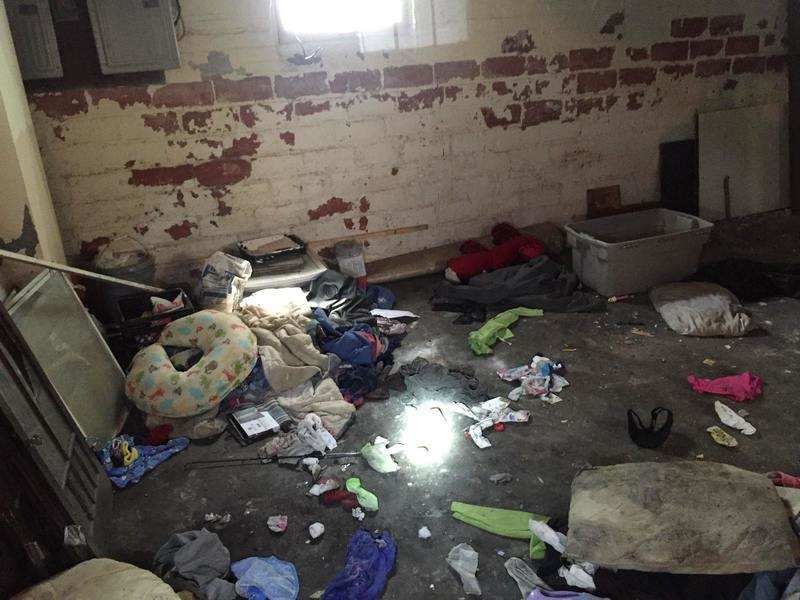 ---