Sometimes you get things because you do what other people won't do.
In September of 2014, Denise H.'s husband was laid off. He was a circuit board engineer but always loved construction.
Wait. Let's back up to the beginning of the story.
In 2010, Denise and Curt bought a house to flip. They paid $70,000 for the 800 sq ft house, and 10 short months later, they flipped it for a whopping $6,000 profit. Now, for those of you who haven't completed a flip yet, these numbers might seem a bit off. Ten months? $6,000?? That's it?!?
I've flipped a lot of houses. For your first flip, ANY profit is a huge win. Denise and Curt are still married, another for the win column. Ten months to complete? At least it WAS completed.
In 2012, they tackled their next flip. They paid $120,000 for the property, took another year to complete it, and netted $25,000. On a second flip, ANY profit is a huge win. Again, they completed it and are still married.
They purchased their next home in January 2014. And May 2014, and October 2014. And then they really kicked it into high gear.
Second Layoff
A few months after Curt lost his job, Denise joined him when her office — which handled foreclosures for several large banks — closed. Turns out the lower rate of foreclosures isn't good news for everyone. Well, she mostly joined him. She holds the lending licenses in 40 states for her employer, so her salary took a huge cut — but so did her hours. She works about one hour a week right now, and once they find someone else to take over the licenses, that hour will be gone, too. (Update: Her job has now officially ended, freeing up that last hour to concentrate more on flipping.)
When her husband lost his job, they looked more closely at flipping. He has a construction background and decided that rehabbing houses would be his new job. They purchased their next property, and he started swinging the hammer.
Finding the Properties
Not every property is a good investment, and not every property would make for a good flip. Finding properties to flip can be a full time job. Enter Denise. She lives in a neighborhood of about 500 houses. They were built in the '50s and '60s, and Denise estimates that about 40 percent of them are still occupied by the original owners.
Those original owners are now in their 70s and 80s and are moving into nursing homes, smaller homes, or passing away.
Related: The 7 Commandments of Choosing a Profitable House to Flip
One such original owner toward the front of Denise's street passed on, and her son was placing furniture at the curb as Denise drove past. So she stopped and started talking to him. It just so happened that he was putting some of the larger furniture on the curb in the hopes that someone would take it and save him the trouble of getting rid of it, so he could list the house.
Denise knew this was a good house and had had her eye on it for a while. It wasn't yet listed, and Denise was able to make a sound offer for the property as-is.
Remember those original owners still in 40 percent of the houses? That means they've lived in these homes for 50+ years. That's an awful lot of stuff to try to move out. Denise offered to buy the property, and the children could take whatever they wanted out of the property and leave behind anything they didn't. It can be hard to sort through a lifetime of things — especially when your mother has just passed away.
Word of Mouth
Remember all those original owners? They raised their kids in the neighborhood. Many of these kids still talk to each other. Once Denise followed through with her purchase — a cash deal using hard money and closing quickly with no inspection — other opportunities presented themselves.
"Barbara's kids sold her house to a woman who bought it with cash and didn't make them clean it out."
"Do you think she would want my mom's house? I don't know what to do with it."
Guess what happened? It snowballed. She has purchased six properties in the neighborhood since her husband lost his job just over a year ago.
Walking the Dog
She doesn't rely solely on this neighborhood or this word-of-mouth method for finding properties to flip. She has a dog, and takes the dog for walks every day. If she sees a house with potential, she knocks on the door and introduces herself. She always asks the same question: "Do you know anyone who is looking to sell their house?"
MLS Listings
In addition to all of her other awesomeness, Denise is a licensed real estate agent. She hung her license with a small firm that allows her to just work on her own investment deals.
Having a license allows Denise access to the MLS. Denise lives in the Denver area, which is very hot right now. Properties don't sit on the market for very long, so if you can find one that has been sitting, you've got yourself a more motivated seller. Denise runs a search on properties that have been on the market for longer than 70 days, then contacts them.
Estate Sale Companies
Another great source for leads is an estate sale company. Denise has formed a mutually beneficial relationship with one, and when she purchases a home filled with stuff, she has them come out and host a sale. She just wants to get rid of the stuff, and if she can make a little money doing it, all the better. In exchange for allowing them to host the sale, they provide her with leads for other estate sales, putting her in touch with the property's owner for her to possibly purchase their home.
Networking
Denise makes time to network with like-minded investors one to three times a week. She attends networking events and meetups — putting it out there that she's looking to buy — and has the cash to make a quick sale.
Her experience with the aging residents in her own neighborhood prompted her to go get her Senior Real Estate Specialist designation for her real estate license, which will only help her further in her investing.
She also tells every single person she meets that she's an investor looking for unattractive properties, that she has funding available for a quick sale, and that she purchases as-is.
Wholesalers
Denise's last couple of properties came through wholesalers because as she has scaled up her flipping, she has let the sourcing of new properties sort of fall to the side. Both properties were wholesaled from the MLS.
Related: House Flipping: 5 Vital Tips for Success (Based on My Mistakes!)
Since Denise is an agent, she's refocusing her efforts on finding deals. Curt just got his General Contractor's license, to give their investing an even bigger boost.
Funding the Flips
Denise and Curt used hard money loans to finance their fix and flip business in the beginning. Hard money loans have far looser lending requirements, and once you get started with a hard money lender and prove your track record, your limits increase and qualifying for the loans gets easier.
Denise was working with a hard money lender for her first few flips. She used their money to pay for the property and a HELOC to fund the repairs. Then something amazing happened. She discovered private money.
Denise has a friend who was looking to invest a significant amount of money into a commercial real estate deal that ended up falling apart at around the same time Denise needed a loan.
Let's call her friend Sally. Sally is one of those professionals who makes a lot of money. Think doctor, lawyer, investment banker.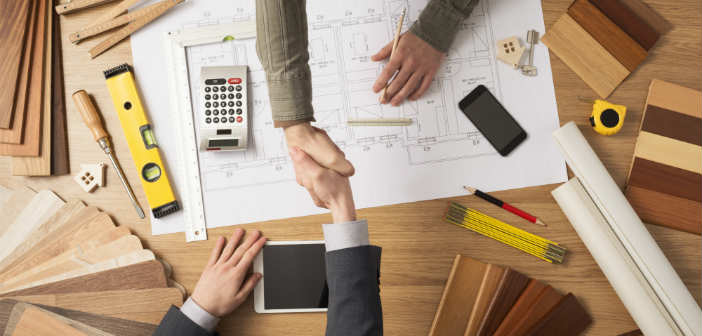 Denise and Sally are close enough that Sally knew all about Denise's house flipping successes. Denise made her an offer she couldn't refuse. She offered to pay Sally the same interest rate she was paying the hard money lenders — Sally would make a great return on her investment. Denise structured the deal so she would no longer have to pay points on her loan, so she benefitted as well.
Sally has a giant pile of cash sitting around, waiting for Denise to spend it. When Denise pays her back after the home sells, she just re-borrows it again the next time she needs it. Remember how Sally is a professional who makes a lot of money? She has professional friends who also make a lot of money, and if her pile of cash ever runs out because Denise has borrowed it all, Sally has friends who are looking to get into the lending business, too.
Having access to quick funding is a boon to her investing — especially in our super-hot market. She is able to make cash offers with no home inspection contingency and a close that fits into the family's schedule — but she can close in as little as 10 days.
Denise and Curt have a house that is worth significantly more than they owe on it and use the equity in that home to fund their repairs. They pay for the repairs using a cash-back rewards credit card, then pay that off every month with their HELOC (Home Equity Line of Credit).
Their good credit allowed them to qualify for a great rewards card. They use the lower-interest rate HELOC to pay off the card every month and then use the profits from the flips to pay off the HELOC.
Lather, rinse, repeat on the next property.
Working with Contractors
Denise has been fortunate to find some pretty great contractors to use on her flips. Her electrician told her outright, "I want to be your electrician forever." Then he backed it up by showing up when he said he would, giving accurate quotes and standing by them — and doing quality work. He is rewarded with $7,000-$10,000 electrical jobs just about every month.
He's been with her since the first flip, and she's had the same luck with her flooring company, who has eight crews available to do what she needs when she needs it done. (She went off-script on her latest flip and used someone who was 10 percent less expensive. They didn't show up when they were supposed to, it took longer than planned, and ended up holding the entire project hostage until they finished. She's going to stick to the script from now on.)
Her luck ran out with the painter. He did a great job at first, but became complacent and started to enjoy some of the recently legalized Colorado agriculture on a pretty consistent basis. He held up the last project as well.
Having a contractor come in and do the work for you is a great path to flipping success. But it can also wreck your timeline, as the painter and flooring company did to Denise. She has the proper financial backing so these hiccups don't ruin her, but that didn't just happen overnight.
Preparing for the Next Phase
Denise didn't wake up one morning and decide she was just going to flip houses. OK, she did — but she didn't get up, buy a house, and start flipping it before noon.
She and her husband discussed the concept of flipping houses. While they were both on board with it, it was really her idea and came to fruition because of her diligence finding the properties. The reason those first flips took so long is because she and Curt did the work themselves. At least, the majority of it.
In most cities, you have to use a licensed plumber and electrician if you are not going to be living in the property. But the demolition can be done by you, as can most everything else. So they did. Which takes a long time. You can't flip multiple houses in a year if you are doing it all yourself AND working full time.
Denise started to lay down her foundation years ago. Someone introduced her to Dave Ramsey, and his concept of paying off consumer debt to live debt-free. She and Curt started their journey to debt freedom, reached that goal, and then started to grow their savings.
Related: The Offhand Tip That Ended Up Saving Me $11,000 on a Disastrous Flip
Once they became debt-free, they continued their frugal living, while saving their income. They built up a comfortable safety cushion and planned for an early retirement from their traditional 9-5 jobs. When Curt lost his job, it didn't destroy them because they had a contingency plan in place.
Profits Recap
Remember back to the beginning of Denise's flipping career? The part where she made $6,000 on her first flip? That was a hard-won $6,000. She gave up pretty much all her free time for 10 months to complete that flip. That comes out to $600 a month.
It can be so easy to become discouraged when profits are so thin. And if she was putting in 20 hours a week on the flip, assuming four weeks a month, she was making $7.50 an hour. That was more than minimum wage at the time, but not much more.
She made significantly more money on her next flip, but it also took her a long time to get back in the saddle.
Denise now hires the jobs out. She's always on the lookout for people to add to her list but has a fantastic core of contractors she uses consistently.
She's been making roughly 10% of the ARV in profits on her flips since she started hiring the work out, but remember her timeline. Her first flip was in 2008. She's been doing this for eight years, so while she is enjoying enormous success now, it wasn't always so easy. That first flip took 10 months. She made minimum wage — at the most — for all the work she did on that first project.
But she learned from it and tried it again. And made a little bit more.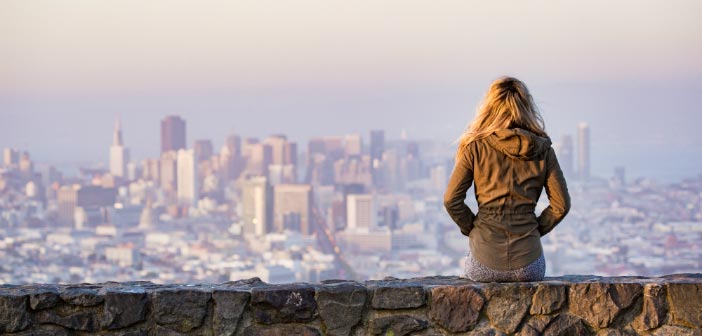 Real estate investing doesn't have to be HARD work. It can be. But it doesn't have to be. Setting up your processes, finding your great contractors/suppliers/service providers can take a lot of trial and error.
But sticking with it, learning from your mistakes, and having a cushion for when things go sideways can make it so worthwhile.
Denise and Curt now spend their time doing things they enjoy. Curt enjoys working on the flips. Denise enjoys working on the flips.
But they can take time off whenever they choose. They can go to every event their children have, take vacations when they want to, and enjoy their lives. Because they worked very hard to get where they are.
Sometimes you get things because you do what other people won't do.
[Editor's Note: We are republishing this article to help out our newer members.]
What drove YOU to start investing in real estate? What did the beginning of your investing journey look like?
Share your experiences with a comment!
Note By BiggerPockets: These are opinions written by the author and do not necessarily represent the opinions of BiggerPockets.