Travel brands are continually updating their policies amid passenger fears and travel bans related to the recent COVID-19 outbreak. If you were planning personal or business-related travel in the near future, it's important to consider the circumstances, remain flexible, and be aware of the most current airline and hotel policies.
In addition, use the extra time you have while stuck at home to audit your rewards and ongoing personal and business spending. You could be missing out on lots of rewards. Simply put, there is a way to be "points savvy" with your traveling and everyday expenses.
Travel Policies
Airline Policies
Airlines are all updating their change and cancellation policies. If you must book flights, consider Southwest Airlines for their amazing flexibility. Not only do they have the easy-to-acquire Companion Pass, but unlike other airlines, Southwest has no cancellation or change fees when using cash or Rapid Rewards. If using miles, you can cancel at any time and get your miles back immediately.
That's why my wife and I love Southwest miles. I've been rebooking future travel as they drop their prices due to the recent hit the travel industry has taken.
Since it is a fluid situation, I want to link directly to the policies that will undoubtedly be changing over the next several days and weeks. And for an incredible rundown of airlines, hotels, and cruise lines with a summary of their latest policy changes, check out the very trustworthy Frequent Miler's master article here.
Remember, there is a difference between free cancellation and free changes. Changes mean that you must rebook, not get a refund.
Get the most up-to-date info from each of the major airlines here:
Hotel Policies
Hotels and other short-term accommodations (i.e., Airbnb) normally have reasonable cancellation policies, but they are now even more lax and helpful for short- and long-term planning:
Maximizing Spending While at Home
Stay at Home and Still Pile Up the Points
In the wake of the crises, if you are not planning to travel much in the coming months (or even year), why not build up a treasure chest of points so that you can fly international business class and stay in five-star hotels when you do start to travel?
As a business owner (yes, even one rental property qualifies you as a business owner—find out more on that here), you can be racking up sign-up bonuses and monthly multipliers using the right credit card. It is worth doing a quick audit on which cards you use for your spending.
Some cards offer 3X to 5X points when spending money on utilities! Others offer 5X points for office supply store purchases.
You might say, "Why is that a big deal?" Well, you can buy Home Depot and Lowe's gift cards at office supply stores. Then, go purchase your appliances to get 5X points!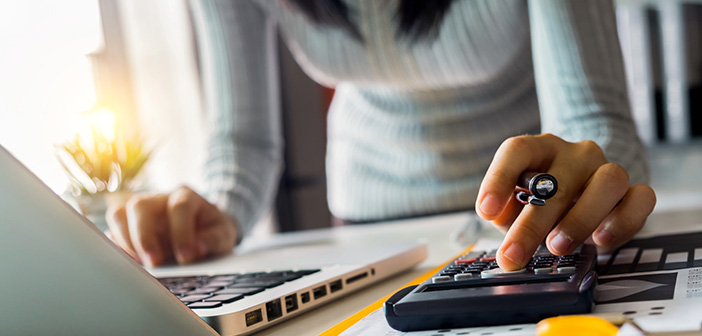 Don't sit on the sidelines with rewards. If you do not know: your regular monthly spending combined with this one trick is the best (and easiest) way to accumulate points and miles. Banks are still profiting hugely on rewards credit cards, and sign-up bonuses are still a fantastic way to rack up points and miles.
But do proceed with caution. When choosing cards and reward programs, make sure to do your research and seek recommendations from unbiased sources. In addition, you want to avoid opening up new credit cards if in the middle of securing a loan. Talk to a CPA or other financial professional when in doubt.
Get Ready for Travel Deals
Airlines and hotels are hurting right now. According to real estate investor and author J Scott, "The travel industry is sustaining significant losses. Major conventions are being canceled, and large companies are discouraging non-essential travel. More than one-third of business travel in 2020 may be lost."
As such, big travel discounts are being rolled out as we speak, and I foresee more on the horizon. Hotels will be discounting their rates. Airlines will lower ticket prices. Change and cancellation policies will be more flexible, too.
I think most of these discounts will come in the form of cash prices, not award prices. So make sure you are maximizing your free travel with the most flexible types of credit card rewards that offer travel portals to book travel deals with points.
Where are you finding deals? What are your travel plans now and later this year? Which credit cards are you using to take advantage of rewards?
Share below!