I'm addicted to free travel. It all started 10 years ago. A friend, who is a real estate developer, told me about a credit card with a sign-up bonus that could get me two free tickets to Europe. I was incredibly skeptical, but love was on the line. I took the risk and applied. I got the bonus and used those miles to propose to my wife in Southern France. 
That incredible experience opened the floodgates to the world of free travel. I've been taking incredible tax-free vacations ever since. I got so much into travel hacking three years ago that I started a business to help busy people earn free travel for life. 
Regular people with financial savvy and good credit are doing this. In my experience, those who are getting the most value are my friends in real estate. 
I have found that my real estate friends—agents, Airbnb owners, investors, and developers—are the most organized and financially savvy people I know. Not all of them (haha!), but most of them. They are the ones crushing the world of free travel, because they are organized and can recognize big ROI from miles away (no pun intended). 
As my first post to the BiggerPockets community, I wanted to share what those conversations have been like. On average, they are earning $5,000 per year toward free travel. 
How to Travel for Free or Cheap: A Primer
The premise of free travel seems too good to be true, but it's based on some solid evidence. Banks are competing to get you to sign up for their most profitable business: credit cards.
Based on a study in 2017, almost 40 percent of U.S. households carry a balance on their credit cards. These Americans pay huge amounts of interest and end up paying banks an average of $1,250 PER YEAR in interest. Such credit card users are called "revolvers"—they always carry a balance. However, those who pay off their statement in full every month, they're referred to as "transactors." They never pay a fee to the bank, except for the occasional annual fee.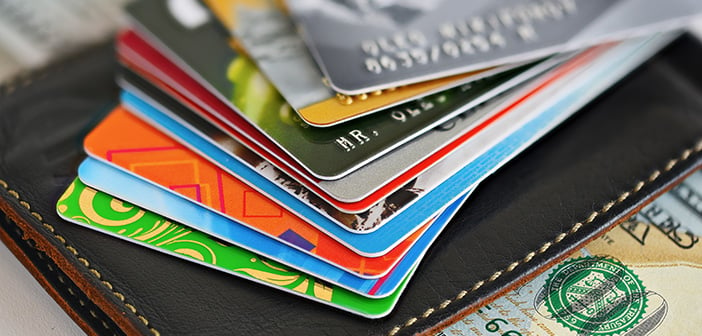 Free Travel Rewards Credit Cards: 3 Rules to Know
1. Reap rewards at sign-up
I first learned about the Pareto's principle, or the 80/20 rule, from Tim Ferriss, who wrote The 4-Hour Workweek. It means that 80 percent of your effort leads to 20 percent of your results, whereas 20 percent of your effort leads to 80 percent of results.
At the time, I put it to work in the nonprofit I was starting by recognizing that 20 percent of my donors were bringing in 80 percent of our total budget. I needed to focus more on those few donors who were helping us so much.
The same principle applies to free travel. You can put very minimal effort into free travel and get 80 to 90 percent of the return. 
That's what is so appealing to me. I live in Denver, and I'd rather be fly fishing than on my MacBook, figuring out my credit card strategy. It's possible to spend a few minutes per month and earn thousands in free travel every year. Almost 90 percent of my points and miles come from sign-up bonuses.
The 80/20 principle applied to free travel is this: Get the best rewards cards with the best sign-up bonuses. Remember those "revolvers" who are paying $1,250-plus in interest every year? Well, I read somewhere that the average person holds onto a credit card for seven years. This is why the sign-up bonuses are truly enormous—sometimes reaching $1,500 in cash back or free travel. The banks are in fierce competition with each other to get those revolvers on their books. 
So, what does that mean for you?
If you've been using the same card for years, you need to take a look at the best offers available. Don't be loyal for seven years. Allow the banks to compete for your business and give you a nice bonus more often. This is especially true when it comes to business credit cards. (More on that in a moment.)
Related: What's the Best Travel Rewards Credit Card?
2. Keep spending as normal
Sign-up bonuses can be earned by putting your regular monthly expenses on a credit card. Most bonuses require that you spend anywhere from $500 to $5,000 in the first three months to earn these bonuses. If you can put $500 to $1,500-plus on a card each month, you can earn several thousand per year in free travel by being more strategic about the expenses you already have. 
The key here is that you can earn bonuses without overspending or doing any kind of extra thinking. Once you hit those bonuses, you can look at getting another card or simply keep using the card for the passive points earned each month.
Many people in real estate are putting thousands of dollars into projects every month. Make sure those expenses are bringing in free travel by getting credit cards that earn big bonuses through your ongoing spending. If you don't spend as much but have the occasional big purchase, make sure to time it right with a new credit card.
3. Take advantage of being a business owner
If you own any size business, you can qualify for business credit cards. It doesn't matter if your business is officially documented with the government or not.
If you have one rental property or some small consulting business, you can apply for business credit cards as a sole proprietor. You apply by using your name as the business name and your social security number as the tax ID.
Why is this so cool? Business credit cards are completely separate products from personal consumer cards. They have their own sign-up bonuses and benefits. Most of the time, you can combine your points or miles with your personal accounts.
The most important thing to know is that business credit card bonuses are HUGE. These bonuses are often much higher than the personal cards because the average business puts a lot more spending on their cards than individuals. Furthermore, only a few banks report business credit cards to your personal credit profile. This helps to keep that extra credit off your personal credit history.
Lastly, those in real estate often have more than one business, or they have a spouse listed as a second owner. Some of the banks with the best business cards allow you to get multiple sign-up bonuses if you have multiple owners or multiple businesses. 
Quick example: my friend Rob owns rental properties in Memphis, Tenn. He has multiple LLCs in order to keep his properties organized by neighborhood. As a result, each entity can qualify for business credit cards. He has hit over 1,000,000 points in sign-up bonuses alone! That's $15,000 in tax-free travel money.
Maximizing Rewards Cards Benefits
Double Up with a Spouse or Partner
If you are married, you can double up on the same rewards cards and get two sign-up bonuses. Authorized user cards are not the same as being a primary cardholder. Most people never think about this.
So, if you have a partner or friend you travel with all the time, consider doubling up on a big sign-up bonus. Those bonuses could equal a free luxury vacation!
No partner? Convince your best travel friend to do this, and you'll be staying at five-star hotels the whole time you're vacationing.
Related: How to Maximize Your Write-Offs of Travel Expenses
Choose Southwest Airlines When Possible
Those near a Southwest hub are usually big fans of the airline because of their low fares and flexible miles program. You can normally find great value with Southwest miles, and you can change and cancel award flights for free. 
There's an incredible deal from Southwest called the Companion Pass. If you earn 125,000 miles in a calendar year (this is the figure as of Jan. 1, 2020, compared to 110,000 miles previously), you will earn a companion pass where you designate a companion who can travel for free anytime you book a flight with cash or miles. 
Many people spend all year trying to reach this threshold through their spending on a Southwest credit card or flying as much as possible on Southwest to rack up miles. But the 80/20 approach is to know that credit card sign-up bonuses count towards this total!
When you get a Southwest personal card and Southwest business card, the two bonuses alone may reach the threshold or get you very close. Translation? Instant Companion Pass.
Keep in mind that the same person needs to apply for both cards (to connect the cards to the same Rapid Rewards account). You need to read up on the eligibility rules if you already have one of these cards.
In addition to this being an amazing value, timing is important. When you earn the Companion Pass, it's good for the year you earn it PLUS the following year. So, savvy travel hackers will apply for their Southwest credit cards in January so they can earn the companion pass for almost two years of unlimited two-for-one travel.
My wife and I love the Companion Pass because we travel so often on Southwest. It also allows us to splurge on the more costly nonstop flights, since we are getting one of them for free.
Earn the Same Bonuses Again
Most people sit on the same rewards cards for five-plus years. Many cards allow you to get a new sign-up bonus for the same card every two years (although there are a few exceptions). This is where some strategy can lead to free travel for life. 
For the financially savvy, imagine what you could do by reducing your travel budget and using that money for other investments. If you rent out your home while you're on vacation, you may even make money during your epic travels.
So, would you spend a few minutes a month to take an epic vacation every year? Free money is always awesome, but free travel is even better. Think about what you would do if you could take more vacations, stay in five-star hotels, or spontaneously travel because it was free. 
Don't give in to analysis paralysis and mull this over indefinitely, never taking action. If you simply get one new card per year, you are well ahead of the average person. If you own a business or two, you can triple or quadruple the rewards in no time.
Disclaimer: I'm not a CPA or lawyer, so make sure to do your own research or follow up with those professionals if you have questions about your situation. I would definitely avoid opening credit cards when you are in the middle of securing another type of loan.
Which credit cards have earned you great rewards? 
Share in the comment section below!
Note By BiggerPockets: These are opinions written by the author and do not necessarily represent the opinions of BiggerPockets.