There are four things that hold you back from your first or next deal: fear, time, experience, and money. Let's focus on the last one.
Want more articles like this?
Create an account today to get BiggerPocket's best blog articles delivered to your inbox
Sign up for free
Where can you find some money if you don't have a wad of cash under your mattress and have already rifled through the couch cushions? There are many ways to purchase property that don't require you to have cold hard cash saved up.
Other People's Money
Let's start with OPM, other people's money.
Partnerships
You can take on a partner who supplies the money for the deal. As part of the partnership, you may find the deal, manage the deal, or provide the knowledge or experience. In return for equity, your partner puts in the money needed to purchase the deal.
This is a very common way to grow and scale without using your own money. The partnership can be structured in many different ways and there is not any right or wrong way to structure the equity (just make sure everything is legal).
Hard/Private Money
Another option is using hard money or private money. Instead of giving the person equity in the deal, you are paying them interest on their money. This can be set up as interest-only with a balloon payment or as interest and principal payments. The interest rate, length of the loan, and amortization are agreed upon by the lender and borrower.
Again, there are no wrong or right terms to use when setting up this financing. All of the terms are negotiable, but make sure your numbers work! An interest rate or amortization term will affect your cash flow and/or your return on a property. Make sure it works.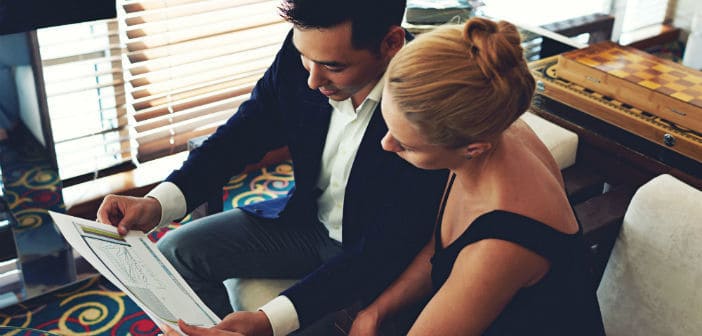 Seller Financing
When purchasing a property, you can also ask for seller financing. This is where the current owner holds the note (the mortgage) on the property. You make payments to the property owner instead of a third party such as a bank or hard money lender.
Like any other financing, there is usually a down payment involved. This mitigates some risk for sellers who hold the note. Occasionally you will see property owners who advertise they will provide seller financing to a buyer. The terms on this are also negotiable, with no set way to do seller financing.
Related: 5 Types of Real Estate Financing to Consider for Your First Real Estate Investment
Finding Your Own
Now that we have covered OPM, let's talk about where you can find your own money.
Equity
The first, most obvious option is equity in your current property or properties. This includes your primary residence. If you have equity available, you can leverage that property to pull out cash.
For example, you can use a line of credit, home equity loan, or a cash-out refinance on the property. All of these three things can be used to tap into equity.
A majority of banks will loan from 85-95% of your primary residence's value with a line of credit. For example, if your property is valued at $100,000 and you owe $75,000 on your current mortgage, you could potentially receive a line of credit with $20,000 (95% of the home's value) to draw from.
That may not be enough for a down payment on a property for some of you, but everyone will have different amounts of equity available.
Investment Accounts
Another way you can receive a line of credit is by borrowing against any stock investment accounts you have. These are non-retirement accounts and there are rules as to how much you need to have in your account to actually open a line of credit. The investment account is used as collateral against the loan.
Since this asset is pretty liquid, the line of credit tends to have a good interest rate. As your investment account balance increases or decreases, the limit available on your line of credit can also fluctuate, which is something to watch out for.
Besides non-retirement investments, you might have an IRA or 401(k). An IRA can be set up as a self-directed IRA. Instead of investing IRA funds into the stock market, you can use those funds to invest in real estate.
There are strict rules and guidelines for a self-directed IRA. There are companies that provide the setup and management of your self-directed IRA. I personally have not used one before.
A 401(k) plan usually offers a loan that can be taken from your 401(k). You are withdrawing money from your 401(k) and must pay it back. There is no tax or penalty since it is a loan and you are not taking the money as income. Payments are taken out of your paycheck and applied to your 401(k).
Depending on the plan there could be interest paid or none at all. The interest is paid to your 401(k) so you are paying yourself interest. If you are not making a great return on your 401(k), then taking a loan may be a good option for you. The terms and payments are set by the 401(k) plan, and while there may be options, they are not negotiable.
Related: The Top 10 Ways to Finance Your Next Property
After reviewing these options, hopefully you've sparked some ideas of how you can find money to purchase your next deal. There are so many ways to purchase real estate, especially since there are so many different real estate investing strategies. Make sure not to over-leverage yourself and have reserves in place. Good luck finding those dollar bills.

Where do you find your investing money?
Tell us about how you stopped digging through the couch cushions in the comments.