Meet Dawn Brenengen, a staple in the BiggerPockets community and a fantastic real estate investor.
Recently, I met up with my friend Dawn to look at a flip she has going on. It's fantastic. Well, it's actually a dump, but it's going to be fantastic when she's done.
Watch the video below or read on—she's going to tell you a bunch of great lessons about investing in people, investing in the BiggerPockets community, and how to get through those first deals. She's admittedly still learning, even though she's been doing this for a long time.
And that's an incredible lesson to know: You'll always be learning in this business.
Dawn and I have been friends for a while. We go back and forth between best friends. Sometimes she's my best friend, and sometimes Mindy Jensen's my best friend, depending on which one of them is nearest in punching range to me. Anyway, let's meet Dawn now. 
The Investor
Hi, I'm Dawn Brenengen. I am a Realtor, a property manager, and a real estate investor in Raleigh, North Carolina. I own about eight rental properties, and I am working on my second flip. 
I got into real estate intending to be a Realtor, buying and selling homes for people. My dad was the one who recommended that I get into real estate investing. He had a property that he had sold in Fayetteville, had some money from that, and asked me to get him a couple of rental properties.
So that is how I jumped into real estate investing. I knew nothing about it. I just picked two homes in a neighborhood that I knew some of my friends liked living in. That's how I knew it was a popular neighborhood and that was the extent of my education.
Then, a few years ago, I found BiggerPockets. I spent a lot of time just on the internet researching financial independence topics and stuff. I was on the Bogleheads forums and somebody had mentioned BiggerPockets. I headed over here and went down the rabbit hole of all of the different types of things that you can do as an investor.
I started listening to the podcast with episode number one and did a marathon until I finished. They made a call for female real estate investors to be on the podcast, so I answered that—they had me on as guest 101, which was a great opportunity. From there, I went on to meet a ton of people in the community.
Going to the BiggerPockets Conference in 2019 was an awesome opportunity. I got to meet a lot of my internet friends in real life, like Alex Felice (my best internet friend). I really found that the more I put into the website, just answering people's questions, the more people were starting to private message me with either deals, wanting to become clients, or even just wanting to network. So, it's really just been an awesome source of people.
The Property
I just closed on a flip a little while ago in Durham, North Carolina (check it out in the video above). We are just now getting started. We just did the trash-out of the house. 
It's about 900 square feet, or just a little bit under that. We've got a little covered sun porch that we're going to rip down and just do a nice covered porch. 
One thing this house does have is original hardwood floors. We're definitely going to have to sand and repair. You've got the old AC vent and a whole bunch of water damage in the kitchen, so, of course, all that's going to come out. We're going to take the supporting wall down and just do a header and open the living room, kitchen, and breakfast area up together.
In the back, you've got two bedrooms and a bathroom that you don't want to walk in because you'll probably fall through the floor. So we have quite a few repairs to do. We'll do a tiled shower and a nice vanity and then refinish all these nice floors.
We tore everything out of the kitchen. We're going to move some of the plumbing around a little bit and we are going to replace all the windows in the house. One is going to be moved up so that we'll have a little nice window looking out over the backyard and have the sink underneath. Dishwasher, fridge, range, and the island overlooking the family room, and then keep one area as a breakfast area.
Related: Flipping Houses: The 6 Most Important Calculations When Assessing a Fix & Flip
I've got a general contractor who's going to be running this project for me. I actually found him through a Triangle Real Estate Investors Association meeting and he does a lot of work with local flippers. He's actually the first general contractor I've ever used. All my other projects have been a lot smaller where I was able to just hire the subs myself.
This project's figure is over $30,000, so we have to have a GC who can pull permits and stuff for this project. So far, he's been great to work with—I'm really looking forward to building that relationship with him.
As far as the design goes, I think it was a natural progression to want to open up the living room and kitchen space. If you walk through any new construction home now, all of the living areas are open to each other. So that was an easy decision to make with the kitchen.
It's a small space if you want to keep the eating area. Originally, we were thinking about making all of it into a kitchen and then just having the island be kind of a breakfast area, too. But I decided to go ahead and keep the breakfast area. It'll save a little bit of money on cabinets, and I don't think you need a huge kitchen for a two-bedroom house. So I overrode my contractor on that decision.
Everything else is going to be real simple. It looks like a big mess right now. But when you have a home that's only 900 square feet, it's actually pretty easy to manage those costs and manage those repairs.
The Numbers
This house I chose to do as a flip because one, it's in Durham, and I wasn't completely sure that I wanted to own any rental property in this neighborhood. The flip had enough spread in it to be able to do renovations and still make money after I sell it at the end. I underwrote this property at $150,000 ARV. The last one that sold not too far from here was $175,000 and that just closed about a week ago.
So I'm feeling pretty positive about my numbers. Obviously I was being very conservative. If that does not work out, if the market falls apart and I can't sell it for what I need to sell it for, I can keep this as a rental. I'll just refinance it into a conventional loan and keep it as a rental for a few more years.
I bought this home from a wholesaler, a good friend of mine, and he sold it to me for $77,000. And the ARV on this is about $150,000, although it could go upwards of $175,000. But I underwrote it at $150,000 just to try to be conservative.
My original repair budget is $40,000. After walking through it and seeing a couple of things after we removed all of the stuff out of the house, we're thinking is probably going to be closer to $50,000 now. But since one of them just closed $175,000, the ARV is probably going to be a little bit higher than $150,000, as well. So, you know, comes out of this bucket, goes into that bucket. Eventually, it all works out in the end.
Related: 3 Ways to Fund Your Very First Flip
Let's talk about financing a little bit. This property obviously needs a lot of work, so it's not going to qualify for conventional financing. When you get a conventional loan, the lender wants to see that the house is in good repair and there are no health or safety issues. This one has all kinds of health and safety issues, so it would not qualify.
I actually took a home equity line from the credit union. I've got a line on my personal home of $100,000. So I was able to tap into that and use $77,000 of it to purchase the property. My holding costs are a little over $900 a month to pay back that equity line, so you don't want to take too long on the rehab because you want to make sure that you're not wasting time and making those payments every month.
If you don't have access to a home equity line, you have options of maybe getting some private money. Ask your friends and family, ask your mom, ask your dad. Hard money lenders—if you meet people through BiggerPockets meetups or your local real estate investment groups, you are bound to run into some hard money lenders. It is expensive money, so again, you don't want to hold it for a very long time. Get in there, flip that house, and turn around and sell it quickly.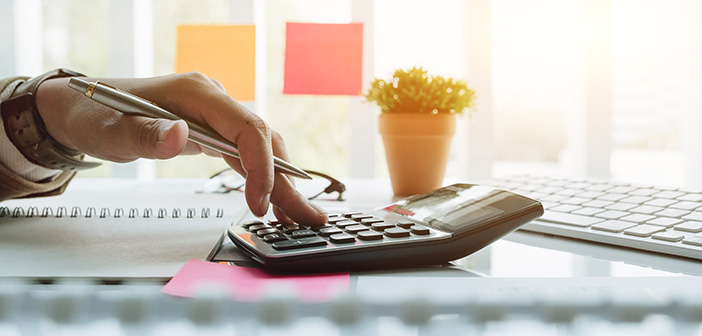 Advice for Real Estate Investors Just Starting Out
Here's my advice for anyone who's just getting into real estate. One is to actually go out and do something. I have so many people I've met who have just done a whole lot of analyzing and not very much action.
Even this deal here, it's not going to be a home run. It's going to be an OK deal. I think it will work out just fine. But the biggest thing is it's going to give me a lot of experience. I'm going to be in this rehab on something that we are basically going to take down to the studs.
I can read a lot about things, I can sit there and try to pencil out budgets all day long. But until you actually come in here and do it and spend the money and spend the time and meet the people and actually get underway, you don't actually really learn the lesson.
Honestly, even if I lost money on this deal, it'd be completely worth the experience and the learning opportunity.
BiggerPockets is really the place to be. There's so much value I've gotten from this website. I am super thankful to have been lucky enough to be a podcast guest and moderator. I feel really fortunate that I was afforded those opportunities, but those opportunities really came to me because I was already involved in the community.
They didn't just reach out one day and randomly ask me to become a moderator. It's because I was in the forums all the time talking to people and trying to provide value to others, answering people's questions. And I was really there to learn a lot myself.
There are tons of aspects of real estate that I had no idea even existed—even after being in the field for over a decade by the time I found BiggerPockets. So even for somebody who was super experienced like me, I've learned a ton.
And the real value in BiggerPockets is the community. I have met tons of people through the website. I've got good friends like Alex Felice, who I got to meet in person at the BiggerPockets Conference in 2019. We've got Mindy Jensen. I've got my other moderator friends and I'm looking forward to seeing them all again at the next BiggerPockets Conference.
Here's what I recommend to get the most value out of BiggerPockets: 
Get a pro membership. It gives you access to calculators, and you'll be able to run deals very easily and analyze those properties and figure out what works for you.
Invest in the community. Don't just sit there and read the forums and lurk all day. Get out there, answer questions, ask questions, start threads, and you'll find that a lot of value is provided to you that way.
And of course, attend BPCon. Not only is it a ton of fun, but it's also a valuable educational resource, as well.
My name's Dawn and I buy real estate because I don't want to work for the man. And if you don't want to work for the man, you should invest in real estate, as well.

What are some of your favorite ways to engage with the BiggerPockets community?
Get involved in the comments below.
Follow one real estate agent through her recent flip purchase and see how the BP community can help along your own investing journey.