Meet the fabulous Shelby Osborne, a friend of mine. She's an investor. She's a veteran. She's a Realtor. She's kind of a pain in my side.
More than anything, she is a successful BiggerPockets story. She invests, like me, in people first and real estate second. She has leveraged the BiggerPockets community to maximize her time to an extensive degree.
Let's meet her right now!
The Investor
What up? My name is Shelby Osborne. I am a local real estate agent and investor (first!) in Fayetteville, North Carolina, with Five Pillars Realty Group. I was in the military for six years before getting out and pursuing real estate investing full-time. And I started as an investor, went through one deal with another agent, and decided, "Psh, I can do that."
Since then, BiggerPockets has changed my life, legitimately.
I know that sounds like a plug. However, when I first got into real estate, I literally watched all of Brandon Turner's videos. I played around on their calculators until I figured it out. I got in the forums, I asked questions. So all of the normal stuff that everyone does. But now it's flipped into huge leverage for my business, which is insanity.
My business almost exclusively comes from BiggerPockets members. People try to invest in real estate in Fayetteville because it's a great market to invest in. And then also in regard to leverage, I use it as a training pipeline for my clients. If they don't know what BiggerPockets is, I'm like, "You've got some homework to do before we start investing."
The House
In the video above, we're looking at the Broadfoot bungalow, which is my BRRRbnb. Get it? So it's a BRRRR property turned into an Airbnb. 
I originally started looking for a property for a dual purpose. First, I needed somewhere else to live. Second, I wanted a super cool house so that I could have a Pillars party house that we would work out of, but we would also have really cool stuff in the backyard to hang out. We have a kegerator, all that stuff. So I started scouring this area.
This area is five minutes from downtown. It's in the historic district, where there's hardly anything on the market. This was a for sale by owner with a sign in the front yard—a really dinky little sign that I just called. It was listed for $130,000.
I got it for $109,000, put a little bit of money into it, and then started working here with Pillars. We started working here until we grew, had a lot of cars in the front yard, and then, of course, got in a little bit of trouble with the city. So we got kicked out of here as our hang spot/workplace and started working somewhere else. And then I decided that I didn't need this much room for myself, so I started Airbnb-ing it out.
Since I got this house for myself personally, it's pretty baller. The kegerator was a gift from our long-term property manager, who we send a ton of referrals to. When we had all the people here in the house working as Pillars, he came over and special-delivered it to us. 
Related: The Pros and Cons of Renting Your Place on Airbnb
I couldn't actually tell you what hosting an Airbnb is like. Honestly, I'm not sure because I have a property manager, I've completely hired it out. But what you find when you come back to your Airbnb after not being there for a while is that people don't care about it as much as you do—and they have really bad aim.
In the kitchen, all I did for rehab was I updated all the appliances to stainless steel and then I did a dope floor. 
The story of this house is pretty cool. It was an off-market deal, and originally the intent was to buy it and have it as my primary residence, but also a place where my team can work out of. It was awesome. We had standing desks in the front room. We had printers in the back. In the backyard, we had a trampoline, we had cornhole. So that way you could live in this environment and also be highly effective in your workspace.
That didn't work out long-term, but it turned into a pretty baller Airbnb.
In one bedroom, I have bunk beds because you can sleep more people and charge more for your Airbnb. I didn't do much to the bathrooms, although I did change out the mirror and update the fixtures. You'd be surprised—fixtures are the stuff that makes it go from dated to updated just like that.
The tiny little place on the end was my room. And funny story, actually, when I moved in, this area was not as nice as it is now. One window was broken because someone kicked it in and there was glass all over the floor.
The Numbers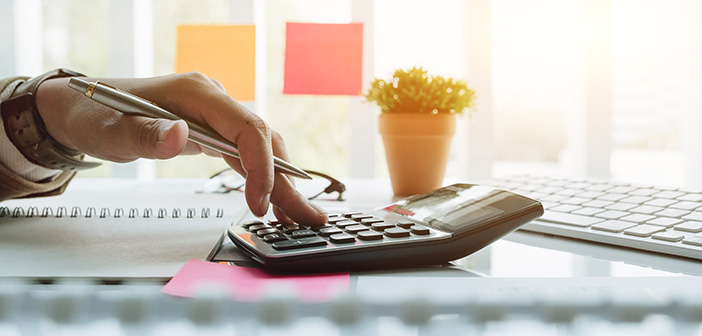 I haven't looked at the numbers for this house for a while. So I pulled them up on a calculator, just like I did when I bought it.
Purchase price: $109,000. Closing costs of $2,500. It was a cash purchase, and this accounts for inspections, attorney costs, the cost it took to draw up the private money loan agreement, promissory note, all that stuff. All the repairs for $13,000, that's $11,000 in actual repairs and $2,000 in putting in the remainder of the items to make this a cool Airbnb, because, again, I was living here, so the majority of this stuff is my furniture. 
That gives us a total project cost of $124,500 and an ARV of $165,000.
To break this down a little bit, the monthly income of $1,715 is an average of what my Airbnb produces in the months that I've had it. Because those of you with Airbnbs know, it's not a fixed rate income. So I've had months where I've brought in like $2,400. I've had months where I brought in $1,000. So I averaged it over my time having it to come up with this amount.
Related: The Beginner's Guide to BRRRR Financing with Other People's Money
I do want to mention, first of all, that this is a BRRRR. So I bought this property, then rehabbed it and refinanced it. So something I do want to point out is that in expenses, a lot of times people will account for, of course, property management, vacancies, repairs, capital expenditures. So what I do with my properties is I take everything I make and throw it into my reserves until I meet reserves.
So that's why I don't plan for it. I'm just taking my entire cash flow and putting it into my reserves until I hit that number. Also, the monthly income is already after property management was accounted for.
Advice for New Real Estate Investors
For a new real estate investor just starting out, there are three things that you should know.
You cannot replace the work. You have to put in the hours. You have to listen to the podcasts, read the books, study. You cannot replace the time that you put in. You have to learn it.
You have to surround yourself with like-minded people—like-minded or people that you aspire to be like. And if you don't have that in your direct life, you need to find it. Find it on the BiggerPockets Forums, find it in a local real estate investors meetup. If there's not one, create it. Create the environment that you want to be a part of.
Become best friends with Alex Felice. And then you get these amazing opportunities.
I know I just spent a lot of time goofing around, being zany, having fun. And it is a lot of fun and games, but it's not all fun and games. You have to take this really seriously.
I bought this property with private money. I rehabbed it with private money. No one's going to lend you money if you don't know your numbers, if you don't know what you're doing. This is a business that is built on trust and relationships. So make sure you don't take that for granted, especially when you're using someone else's resources.
But it's also awesome because you can have a ton of fun. I freaking love this life. My name is Shelby Osborne and I'm a real estate investor. Every day I wake up and try to be more. I want you to join me.
What resources have you found most helpful on your investing journey?
Let us know in the comments below.
Check out how one private money investor turned a BRRRR property into a live-work space, then an Airbnb, with a few easy strategies.