After having interviewed a dozen or so real estate investors who successfully transitioned to multifamily investing, one thing has become clear: Your first deal is the ONE THING that changes everything. After having done that first deal, they were able to replace their income with the next 2-3 deals — and within 3-5 years.
Don't believe me? Then check out Drew Kniffin from Minneapolis-St. Paul. Drew bought a small 4-plex with a friend, and then they bought a 5-plex together with their property manager. That gave them the confidence to look for larger deals; they pooled their resources, refinanced one of their previous properties, and closed on a 32-unit building in the Twin Cities.
Two weeks later, Drew quit his job.
An isolated case? Hardly.
Brooks Everline is a truck driver from Falling Waters, WV. He couldn't see himself driving a truck for the rest of his life and started looking into real estate. He concluded that multifamily would allow him to replace his income the fastest, so he started looking for small buildings in Hagerstown, MD (about an hour away). After several months of looking, he bought a vacant 4-plex with $15,000 in savings and a hard money lender. After filling the units, he refinanced to repay the loan and put some cash in his pocket. He then bought a 5-plex in the same way.
The buildings now cash flow about $1,800 per month. He needs $4,000 to quit his job, and he's already halfway there with only 2 deals totaling only 9 units. He thinks he'll be able quit his job with one more (10-unit) deal in the next 12 months (and he already has several in the pipeline).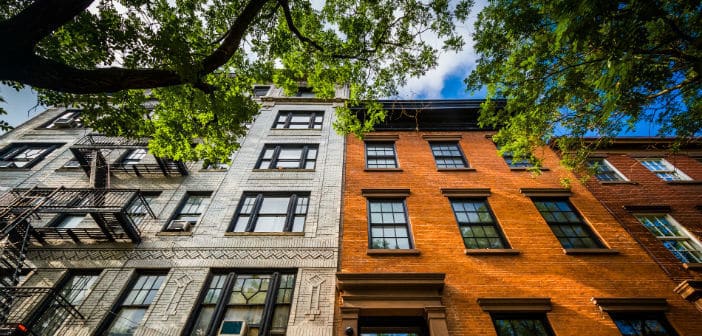 Related: The #1 Way To Find Great Apartment Building Deals
The Pattern From First Deal to Quitting the Rat Race
Here's the pattern I observe with successful real estate investors:
The first deal is the smallest deal, takes the longest and is the hardest to do.
The second and third deal follow in rapid (almost automatic) succession and are larger than the previous deals.
Investors are able to replace their income with 3-4 deals — and within 3-5 years.
To me, the message is clear:
Focus on your FIRST deal.
This is why I focus all of training and writing on helping people do their first deal.
Here's Why Your First Deal is So Important
When you do your first deal, even if it's only a small deal, here's what you have you didn't have before when you got started:
Track record and credibility
Investors (who invest more with you and refer you to other investors)
Brokers feeding you (off-market) deals
Team on the ground, ready to go
Most likely, when you close on that first deal, you have several deals in the pipeline or under contract. And I can guarantee you that that second deal is bigger than the first. If you start with a 12-unit deal, then your second deal is going to be 20-50 units. And the 3rd deal is going be even bigger.
It Took Him TWO Years to Buy His First Duplex!?
It took Jay Boyle from New Jersey TWO YEARS to do his first duplex deal.
Really?
Yup, you heard right — two years. He was just really cautious and looked at every duplex until he felt like he knew the area inside and out.
But then an interesting thing happened.
Related: How a Small Apartment Building Made Me $40,000/Year
By the time he closed on that duplex, he already had his second deal under contract: a 36-unit deal in Arizona (near where his parents live). And he's now chasing 50+ deals. Another deal like that and he can retire if he wants.
Here's the ONE THING to Remember From All of This
FOCUS ON YOUR FIRST DEAL.
Nothing else (really) matters.
Yes, long-term goals matter, and it's important to think big. But you'll never get there without that first deal. The first deal changes everything.
Do whatever it takes to focus on that one deal. Once you do that one deal, everything else will get much easier, and you will get your second and third shortly thereafter. And being able to replace your "day job" income within 3-5 years can become reality.
To your success!
P.S. If you're interested in finding out how YOU can get started with multifamily investing, then check out all of my articles on the Bigger Pockets here.
If you've done your first deal (single or multifamily), please share your story? What impact did your first deal have on where you are now?
Let me know with a comment!