For many adults, life insurance is a worthwhile consideration. We invest in such coverage in case of an accident or illness that takes us away from our loved ones. Life insurance allows those left behind to collect the money they need to get by without our income.
Surprisingly, a real estate investor can use life insurance as a boon to their business, too. However, to make it a valuable resource, you have to understand what it is that you're buying into. Here's what to know—and why you should consider life insurance if you're in the industry.
Types of Policies to Consider
Most people decide between term and whole life insurance policies. The former will cover you for a set period, during which you pay premiums and receive a benefit should something happen. However, once the timeframe expires, so does the coverage. The money you put into the policy doesn't come back to you, either.
A whole life insurance policy, as you can likely guess, covers you from now until the last day of your life. (1) As such, it guarantees that your family will receive a payout when you pass on. This may seem to be the better investment, but it can be more expensive than the first option. Since the insurance company knows you will receive the promised cash, it makes premiums for whole life coverage a bit pricier.
RELATED: The BiggerPockets Guide to Landlord Insurance
An Exciting Option For Real Estate Investors
You're probably wondering what any of this has to do with your investment portfolio. It turns out that one type of life insurance covers you for the rest of your life and accumulates a cash value. (2) This option's called universal life insurance—so long as you pay your premiums, you can build up an extra source of cash.
Related: 7 Insurance Policies Landlords Should Strongly Consider
To get a universal life insurance policy, you need to jump through a few legal hoops. For starters, the company providing the coverage might want to give you a medical exam. If you suffer from health complications, this can be tough, but don't give up. There is coverage out there for those with pre-existing conditions. (3)
Once you get your universal life insurance policy, though, you can start using it to grow your business.
Making the Policy Work for You
As you make payments to your insurance company, it will allow you an unusual benefit with your plan. You can borrow money against the cash value the policy holds. As you put in more and more toward your insurance, you can withdraw cash for your business.
Better yet, most plans will allow you to withdraw funds with a fixed return rate so you don't end up paying huge penalties. To that end, you can remove cash from the account until you're 59.5 years old without incurring any tax, either.
Investors who want a new line of credit can consider universal life insurance as a roundabout way of getting it. It's a great option if you've expended all your other avenues but still have a high income with which you can continue investing.
Related: 5 Types of Insurance You May Need in Your Lifetime
Of course, this might not be the right way of getting money for every investor. For instance, if you're actually in the market for coverage to protect your young family, you shouldn't be withdrawing cash against it. To that end, some investors simply want enough insurance to maintain their portfolio and legacy after they pass away. If that's what you want, then you don't really need a universal plan.
Ask the Experts
Ultimately, the best way to decide which insurance policy suits you is to speak to a financial manager or adviser. They can help you avoid some of the major pitfalls that tend to come with this type of setup. Namely, they can highlight any hidden fees, so you know what you'll really pay for withdrawing your funds. Not every policy will be crystal clear about such penalties.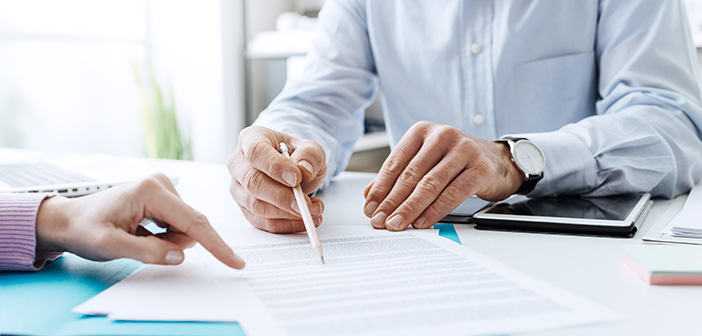 To that end, most contracts will come with a clause that severely penalizes you if you withdraw your money too early. So, keep in mind that you can't rely on your life insurance policy as an investment fund right away. A financial manager can highlight such costs, and they can ensure any move you do make won't go against IRS rules.
Most importantly, a pro can help pair you with a policy that makes sense for your vision for the future. Sure, you want to use it as a potential source of investment income. However, you should mindfully choose an insurance plan that aligns with what you want in the future for yourself, your business, and your family. Since you're putting money toward your policy, you might as well make it beneficial in more ways than one.
Invest in Your Future
The right life insurance policy for you and your business is out there. As a real estate investor, you should be protecting your assets, at the very least. With an even smarter selection, though, you can open up a new line of credit that can be a boon to your portfolio, too—and that's a win-win.
1: https://www.moneyexpert.com/life-insurance/different-types-of-life-insurance-policy/
2: https://www.efinancial.com/resources/life-insurance-glossary/
3: https://money.usnews.com/investing/articles/2016-12-20/how-to-buy-life-insurance-when-youre-not-healthy
What questions can I answer for you about life insurance?
Ask me in a comment below.