If you're you seeing these trends occurring in your market, you need this guide to virtual wholesaling:
Response rates lowering on your direct mail campaigns
Sellers are not as motivated as they were a year ago
Sellers stating they are receiving too many marketing pieces
If you are witnessing these trends, then it is strongly evident that you are in a seller's market, and deal flow will begin to decrease. This will quickly increase your marketing budget and decrease your ROI. So the question then is how to strategically prepare or pivot for such instances. This quick beginner's guide to virtual wholesaling should help you out tremendously.
The reason why I decided to focus on this topic is because many markets are seller's markets or soon will be. I am definitely in a seller's market being in Phoenix. Just two years ago, we were seeing response rates on direct mail anywhere from 1-2%. Lately, it has dropped considerably. Those that I speak with are happy to receive a .5% response rate. I also remember that it took around 22 leads to secure a deal, and now it's closer to 38 leads. This will quickly increase cost and decrease returns. So what are many wholesalers doing, you ask? We are exploring other markets to secure deals. Real estate is cyclical, and you have to be able to pivot in order to stay relevant and secure good deals. This is done by virtual wholesaling.
Related: 7 Tasks Wholesalers Can Easily Outsource to Virtual Assistants
How to Invest in Real Estate While Working a Full-Time Job
Many investors think that they need to quit their job to get started in real estate. Not true! Many investors successfully build large portfolios over the years while enjoying the stability of their full-time job. If that's something you are interested in, then this investor's story of how he built a real estate business while keeping his 9-5 might be helpful.
What is Virtual Wholesaling?
Virtual wholesaling is the concept of traditional wholesaling, but you are in a different market. This strategy is normally not for the beginner, but it is not impossible. There are a lot of moving pieces you need to put together in order to successfully facilitate a transaction. I believe the key tools needed to be successful at virtual wholesaling are excellent conversational skills, great networking abilities, and finally the capability to put all documentation in order.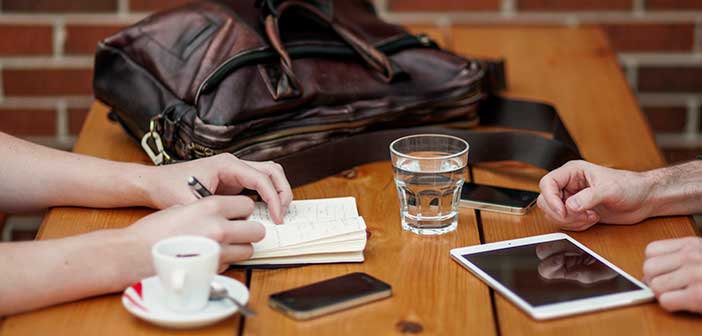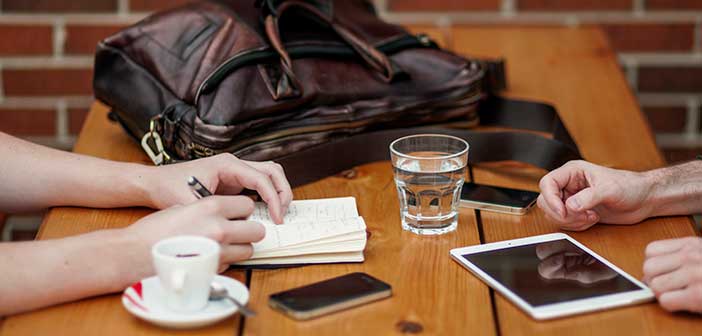 My Virtual Wholesaling Experience
I speak from experience; I am currently working another market, my hometown of Chicago. I am familiar with virtual wholesaling because I have done numerous deals in Chicago while sitting in my home in Phoenix. Yes, that is correct—from my home in Phoenix. Currently, as I am writing this article, I have one property set to close today in Phoenix and one set to close in Chicago, along with two others in Chicago under contract.
So how did this come about?
It occurred literally by accident. About a year ago, I was so elated with the success I was having in Phoenix, I began posting some of my success stories and testimonials on Facebook. Since a lot of my Facebook friends were from home, they begin asking if I could buy their houses. I didn't think much of it because I was focused on the Phoenix market. However, a close friend of the family wanted out of a house she inherited, and as a courtesy, I begin to work on the project. I was a little timid at first because this was a close friend of the family (business and family normally don't mix), I've never virtually wholesaled so I had no connections with title agents or attorneys, and I didn't want to over-promise and under-deliver. She sent me pictures and had confidence in me, so I got to work.
Building My Virtual Wholesaling Team
I faced the fear and began to put things together. How hard could it be, I thought. So I began building my virtual team.
Virtual Wholesaling Title Company
The title company I use in Phoenix is a national title company, so I knew I could use them. I contacted my escrow agent, and she connected with an agent in Chicago. Everything was going smooth; I had the property under contract. The title company was in place, but Chicago is different than Phoenix. In Phoenix, the title company does all the title work, but in Chicago, an attorney has to facilitate the transaction.
So this was my first road block. I remained positive and figured it was to be expected. I need to find an attorney.
Virtual Wholesaling Attorney
I spoke with the title agent in Chicago and he recommended three attorneys. I interviewed each one and finally decided on who I wanted to use. Boy, did I make the right decision! During our conversation, he explained some key differences between Phoenix and Chicago, which helped me understand the process a lot more. This includes that in the Chicago, you have to have a water certificate pulled when closing. I thought that was strange, but after being enlightened, I knew what to look for. We discussed fees and what we both needed to close the transaction. We shook hands, and I immediately sent him the contract and wired the title company the earnest money deposit.
Related: 3 Ways to Find Comps When Determining ARV for Your Wholesaling Deal
Virtual Wholesaling Partners
Everything was in place, but the biggest piece missing was the buyer. I knew the deal was solid—it was a slam dunk with tons of equity. The house was in a great neighborhood, and the price was already solidified. I seriously had to find a buyer or everything I'd done would be in vain, and I would not be able to help this close friend.
Drawing on my experience with doing deals in Phoenix, I used the internet to get the deal out. I posted the property on Zillow and Craigslist. I joined the Chicago Facebook group of wholesalers and investors. I did everything to get this deal out to find a buyer. I did not find a buyer; I found someone better. I found a JV partner. We spoke, and he informed me he had a very solid buyer's list and he would move the property. We agreed upon a 65%/35% split, with me securing 65%, and signed the JV agreement. We were in business.
I have to admit, the tenant made the transaction easier as well because the tenant was in place for this transaction. I did not have to have boots on the ground. However, since this transaction, I have found my boots-on-the-ground guy (my best friend). He was very interested in learning real estate, and we agreed that he would receive 12% on the profit of every deal. His responsibility is to walk the property, meet with the sellers to take pictures, meet buyers, and secure the contract. He is doing a fabulous job.
Conclusion
I think back on what would've happened if I hadn't overcome my fear and ventured into virtual wholesaling. I would be scrabbling to try and work with a .5% response rate in Phoenix. Virtual wholesaling is available to any wholesaler, but you have to build your team first. The majority of my marketing is to Chicago, and I'm doing more deals there than in Phoenix and doing less work to secure more profits. I am very active in Chicago, not only doing virtual wholesaling but increasing my rental portfolio as well. I am currently exploring flipping in Chicago as well.
What is stopping you from virtual wholesaling? What resources do you think you need to be successful?
I can surely answer those questions for you and many more.