We all strive to be the best we can, whether in life, business, or even breakfast. And sometimes, to get to the top of "Success Mountain," we need a little help.
Those that are on top seldom keep their secrets. Most successful real estate investors I know that are at the top of their own mountains enjoy throwing the rope down to help others get up.
But it's not always easy to find a mentor or see what value you can bring them. Sometimes in order to even get into the light of your mentor, you need to go to extraordinary lengths.
Networking is by far the best thing a new or even an experienced investor can do to grow—not only personally, but also in their business. I find the best way to network is to provide some sort of value to everyone I meet.
But what do you do once you meet your mentor? How do you provide value to them? What can you do to make their life easier?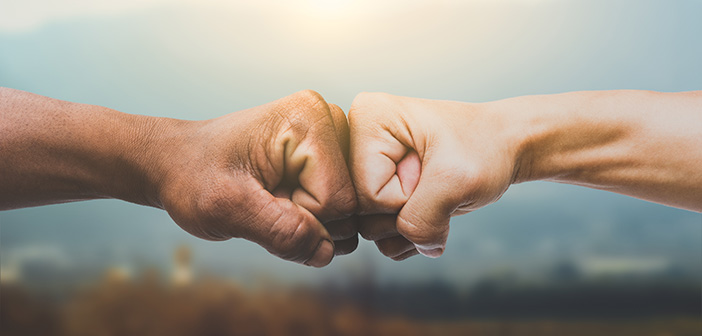 1. Be the Runner
Almost every real estate investor I know needs someone to run around and do little mundane tasks for them. Tasks that they don't want to do, but tasks they have to do. This can be anything from running to the post office to picking up material at the local hardware store. Some days I feel like all I've done is drive around and wait in line.
While this might sound like an easy day, it is very annoying to most busy people. There are always deals to analyze, people to call, and checks to write.
The number one request I've heard from landlords and investors is for someone they can trust to do all the little things. Being this person that is always on the go might sound like it's tedious, but the networking experience you will gain is priceless. You will meet a lot of the people your mentor interacts with, from the post office clerk to the bank teller to the insurance agent and even the contractors.
While running around meeting all these people and being the face of your mentor's little tasks, you are becoming an extension of your mentor. These people see that not only are you capable of doing such tasks, but also that your mentor has the trust in you to perform them.
Related: The Ultimate Guide to Finding Incredible Mentors
2. Bring a Deal
Finding a deal in this hot market can be tough no matter who you are. This could be a huge win for you and your mentor if you have a deal to offer. Remember the three main parts of any deal: deal, time, and money. If you have just the deal and your mentor has the time and money, why not partner with them?
There are many different ways to structure a deal like this. You could ask for a simple finder's fee and just make some quick cash. Or you could ask for some small piece of equity in exchange for the deal. Ask to be involved in the day-to-day management, closing process, or rehab. This is a great way to be involved with your mentor on a consistent basis and it doesn't cost you anything—another great way to prove that you can handle the job and impress your mentor.
3. Step up When Others Don't
Finding good help these days is tough for almost every business. So how can you help solve this problem for your mentor? Step up to the plate when help is short.
There is always a need for someone to do something on a property, whether it's demo and clean-out work or pulling weeds and picking up garbage. Maybe a storm just went through and the usual landscape company is too busy to get there. This is where you can step up. Grab a rake or chainsaw.
A good landlord not only keeps their property nice and clean, they also respond quickly to problems. Be there when you're needed the most. Did the cleaning crew not show up to clean the common areas? Get the cleaning supplies and get to work.
Related: 7 Ways to Find a Real Estate Mentor for Free
Having a mentor can set you miles ahead of where you would be without one. The overall best mentors out there network on a consistent basis. The most powerful tool in real estate is networking.
Having the ability to connect people and deals is a skill shared by some of the most successful real estate investors I know. Networking can have a bigger impact on your business than marketing and education. It can be what sets you apart from the average investor or those that never get started.
How did you impress your mentor when you were just getting started? Or how did a potential mentee impress you?
Tell us what makes someone stand out in the comments.