Finally, the journey is over. The first of your many goals is complete. You and your family are very proud.
Many people you started college with did not graduate with you. Some dropped out; some are just taking a little longer and will finish at a later date. Others simply realized college was not for them.
For me personally, it took six years and four schools to finish my B.A. in communications. Upon my entry into the real world, my resume was sparse. I'd had some odd jobs and an internship at MTV.
Little did I know that, despite graduating from college, I had so much to learn.
4 Tips for Recent College Grads Seeking Financial Freedom
1. Don't stop learning.
On graduation day, you will hear a lot of people say, "I'm done with reading. No more learning!"
Most are just happy to be done with school. Let me be the first to tell you that when you graduate from college, learning does not stop; it actually starts. To achieve, you will have to learn. So reading is necessary.
If you have issues with reading, then audiobooks and podcasts are a viable option. But just remember that learning must be done to succeed.
2. Use your job to advance toward your goals.
If you are like most 20-somethings, you probably are broke and might even be in the hole from college debt. That is a small hurdle.
I worked in the corporate world for four years upon graduation before being fired and going full time into real estate. As an entrepreneur, I went in thinking a job was the worst thing to happen to me since the Ryan Leaf bust (Google it, kids). I was wrong in so many ways.
If I would have taken a "normal" career path and saved money, I could have leveraged that W-2 income to get into bigger investments with bank money. I am not going to say my way was totally wrong though.
I never really had a well-paying job. My highest salary was $38K. But for those of you who are making good money, don't be so fast to leave your job. Instead, use your job properly to achieve your goals.


Related: Out of College, Should I Invest in Real Estate or Retirement Accounts?
3. Live under your means.
I probably was never a good student or great employee, but one thing I can say is I was good at living under my means and saving money. Make proper sacrifices in your 20s to live the rest of your life on your terms.
Search house hacking on BiggerPockets and get familiar with the concept. This can be key to building your savings and starting your wealth journey on any income.
If you can't save money, life will be very long and hard. There is not a successful person who does not have a practical understanding of sacrifice. Prolong the car note, season tickets to your favorite sports team, and big house payment.
As soon as most people make more money, their expenses goes up, creating a paycheck-to-paycheck situation. I have been in real estate for 10 years. Because of my wardrobe, the house I live in, and the car I drive, if I told most people how much my business made, they would assume I was lying. I want to keep things that way for right now.
Do I want and like nice material things? Yes, but that can wait until the time is right.
4. Don't think you know it all.
The piece of paper you achieved basically says you are able to learn, write papers, and take tests. Do not think you know it all.
My life did not starting improving until I stepped down from my role as Senior V.P. of the World. I had to realize I knew a whole lot about nothing.
College is not a basic requirement of financial freedom or entrepreneurship. Determination, consistency, hard work, and faith are. So don't be arrogant.
I have attended paid real estate seminars from people who only have high school diplomas; however, they are very successful in their field. In my mastermind group, it's common to see those who have dropped out of high school and now have seven-figure real estate incomes.
So don't think because you have a college degree that you automatically know more. Also, don't be afraid to invest in yourself. You just spent a bunch of money on college to get a job. Don't be afraid to spend some money to learn practical knowledge to apply to a business that could potentially pay you six or seven figures every year for the rest of your life.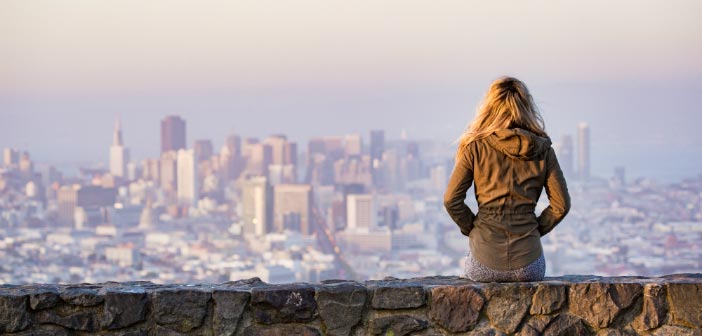 Related: Leasing a Rental to Your College Kid: Smart Financial Move or Potential Disaster?
Above All, Remember to Be Grateful
This year marks 10 years since I graduated from college. Looking back, I wish I did some things better to hit my goals a little faster. But each day I wake up is another day to get better.
If your income allows it, get some experiences and forego material items. My parents always showed me the world was bigger than where I lived, and I strongly recommend you travel outside the country.
I recall being in one country where I was on the shuttle bus heading to the resort. I looked out my window to see people bathing in the river. I know people who do a lot of complaining about this country. Still, I've never seen people living in huts and bathing in a river in America.
Be thankful to live in this country where you have the opportunities you do. There is a reason immigrants love coming here. Be appreciative to live here and to have the opportunity to become financially free.
Any other pieces of wisdom you'd add to this list?
Be sure to leave a comment below!