For many consumers, credit cards are an integral part of their finances. From online purchases to booking a vacation, it's handy to have at least one credit card in your wallet. A few benefits to consider: they are widely accepted, offer spending power and security against fraud, and can help you build a better credit score.
With all that in mind, you may want to sign up for your first credit card ASAP. But selecting a credit card isn't as straightforward as you may think, especially if you're looking for your first card. Some credit cards may fit exceptionally well with your spending habits, but others may not offer you any benefits. Some cards are harder to qualify for, particularly for a first-time cardholder. There are annual fees to consider, as well as interest rates, and the list goes on.
Needless to say, picking out a credit card for the first time can be tricky, but at any rate, there are several options worth considering. To help, here's a list of credit cards for young adults and first-time cardholders; you'll find it's a mix of rewards, travel, and secured cards.
Citi Double Cash
Citi offers an interesting benefit with their Double Cash Card. Cardholders are incentivized to make monthly payments on time, which is a great trick for first-time cardholders. You can get 2 percent cash back on purchases—1 percent on the purchase and an additional 1 percent on monthly payments.
There are no limits on what you can earn, and you won't have an annual fee to pay. It's great for people who want to get a good percentage of cash back without keeping track of rotating qualifying categories—with this card any purchase counts. You will also get a 0 percent APR on balance transfers for 18 months. Your APR after that will be 16.24 percent to 26.24 percent.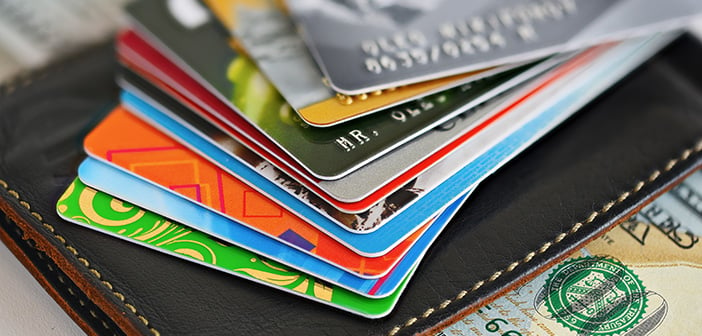 Discover It
The Discover It can be a handy tool to have at your disposal. If you're buying furniture and housewares, you'll like that you can earn up to 5 percent cash back with this card. The cash back categories for earning 5 percent change every quarter. There is a limit as to how much cash back you can get with the 5 percent categories every quarter though. After you hit the limit, for everything else you buy, you'll get 1 percent cash back with no limits. And at the end of the year, they'll match the cash back you've earned.
Furthermore, the card offers 0 percent APR on purchases for the first 14 months. After that, it will range from 14.24 percent to 25.24 percent. Plus, there's no annual fee for the Discover It Card!
Capital One Secured Mastercard
If you happen to have bad (or no) credit history, then the Capital One Secured Mastercard may be a good option for credit builders. A secured credit card requires a security deposit before opening an account. This deposit also sets your credit limit. With a lower, secured limit, this theoretically curbs spending and keeps users from developing bad habits.
It doesn't have an annual fee, but it does carry a high variable APR of 26.99 percent. As for the security deposit, you'll have to put down $49, $99, or $200, which is refundable. You can get higher credit lines as you go by making your first five payments on time. All in all, it's a decent card to start with if you're inexperienced with credit or need to rebuild it entirely.
Related: No Credit? Bad Credit? 6 Steps to Fix Your Finances
Chase Freedom Unlimited
The Chase Freedom Unlimited card is a good pick for young adults due to its rewards program, introductory APRs, and lack of an annual fee. In the first year with the card, you'll get 3 percent cash back for every purchase for up to $20,000 in expenses. After that first year or if you exceed the $20,000, you'll get 1.5 percent cash back on your purchases, which is still a decent standard rate.
Chase offers 0 percent APR for balance transfers and purchases for the first 15 months. After that, you'll pay a variable rate of 17.24 percent to 25.99 percent. As mentioned, there is no annual fee.
Capital One QuicksilverOne
Capital One QuicksilverOne is a fairly standard rewards credit cards that offers basic benefits. You will earn 1.5% cash back on every purchase you make with no limits. The card comes with a slew of additional benefits such as credit score tracking, fraud alerts, etc.
You'll want to pay off your card balance every month because there is an APR of 26.99%. This card also carries a $39 annual fee – which is the first card mentioned on this list with a fee.
Chase Sapphire Preferred Card
If you're lucky to have high income, then you may be able to qualify for the Chase Sapphire Preferred card. This card comes with a solid rewards program.
If you spend $4,000 in the first three months, you earn an intro bonus of 60,000 points—which is about a $600 cash value or $750 towards traveling expenses. You receive two points per dollar spent at restaurants or while traveling. You earn one point per dollar for all other charges.
The APR on this card is a variable rate ranging from  18.24 percent to 25.24 percent. The annual fee of $95 might seem steep at first, but if you love to travel, this card may be a great pick.
Related: How to Build Credit From Scratch
Amex Everyday
This card is a great option for young people who want to cash in on a sign-up bonus but don't have a lot of money at their disposal to spend. You can earn 10,000 points if you spend a mere $1,000 in three months of being a cardholder. Cardholders earn two points for every dollar spent at supermarkets for up to $6,000 per year. After that, you'll earn one point per dollar; one point per dollar is also the standard rewards rate for all purchases.
There is no annual fee for the Amex Everyday credit card. You'll also get a 0 percent intro APR on balance transfers for 15 months. After that, you'll pay a variable APR of 14.99 percent to 25.99 percent.
Discover It Secured
If you need to build your credit and want rewards in the process, Discover It Secured is an option. Like other secured cards, you must put down a security deposit before opening an account. The lower, secured credit limit could be a good base for building credit safely.
Also, you'll earn 2 percent cash back on purchases at restaurants and gas stations for up to $1,000 in quarterly expenses. All other purchases earn an unlimited 1 percent cash back. Furthermore, your cash back earnings at the end of the first year will be matched. This card doesn't have an annual fee, but pay off your bill each month because the APR is 25.24 percent.
Do you have a credit card that's not on this list that offers great rewards?
Tell us about it in a comment below!