It's time for a hot, steamy discussion of everyone's favorite subject: insurance. Kidding. The only ones who get hot and bothered about insurance are the folks with the special kind of personality to make a living off of it. And I'm one of those dorks. In fact, I'm such a dork that I wasn't content to simply sell insurance for a big-box firm. Instead, I've made it the goal of my career to help real estate investors better understand their insurance options.
While the sexiness of the topic is debatable, there's no denying that insurance is important. It's your first line of defense against nuisance lawsuits. Given that 90% of investors are sued at some point in a 20-year career—and 75% of Americans in general are sued in their lifetimes—investors can't afford to ignore insurance. It's our first defense against many of the common lawsuits that can hurt our bottom lines. So I'm here to help you, the new investor, understand the most critical types of coverage for your first rental property.
Why Do I Need More Than One Type of Coverage?
Insuring a rental property is different from insuring your personal homestead. If your only experience with insurance is a typical Home and Auto policy, you're not alone. But you will need to approach your rental properties differently. As you go about this, there are ways to make sure you're on the right track. It is also normal to have questions about finding the right agent, the types of policies that are out there, and ways to keep your costs low. These are all questions that I hope to address in time—but let's start with the basics first.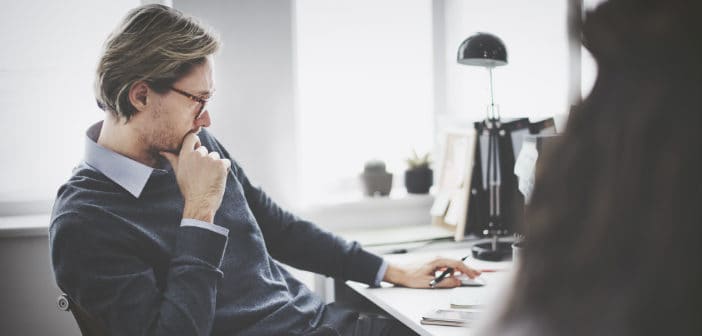 One of the first things you will need to know is what types of coverage you need for any rental property. The information below isn't just true of your first property, but really, any investment property that will have a tenant. At a minimum, rental properties should have these three types of coverage:
General Liability Coverage

Building Coverage

Loss of Rents/Business Income Coverage
This is by no means an exhaustive list, but the bare minimum of what you need to get started. Let's dive into exactly what each of these types of coverage does for you and why you can't afford to go without them.
General Liability Coverage
General liability coverage protects you from lawsuits claiming you are responsible for bodily injury and/or property damage. Let's look at some examples.
Bodily injury lawsuits may result from anyone (tenant, visitor, contractor, truly anyone) who is hurt on your property.  The most common types of nuisance lawsuits that we see don't involve anyone actually being negligent or fraudulent. Many of these cases are minor injuries, slip and falls. While it doesn't matter who it is, they can indeed sue you for the full brunt of their medical costs, pain and suffering, and even their legal fees.

Note for the Legal Eagles in the crowd: An insurance policy will not protect you from more serious types of bodily injury lawsuits where a case for gross negligence is made or other types of landlord-tenant disputes exist. Those lawsuits will require higher levels of asset protection, a topic I will write more about in the near future. That said, good liability coverage is your first layer of asset protection.
Property damage is a little more straightforward and simply refers to any incident originating on your property that causes damage to another person's property. Suppose your house gets struck by lightning and a fire breaks out. Before first responders can arrive, the fire spreads rapidly and causes damage to both houses next door. You wouldn't want to pay for the full cost of someone else's house, of course. That's why you want to be sure property damage is covered in your policy.
Building Coverage
Building coverage mitigates and restores the building from covered losses. Whether you think you will need this or not, it's important to note that this coverage is generally required by lenders to secure loans. Real estate is subject to all sorts of risks no matter what you do. Even if you built a house in a bubble, there's a chance that the bubble itself could cause damage. That is to say, you can do everything right (and you should aspire to), but we all have to plan for the unexpected.

Building coverage helps take care of the inherent liabilities of real estate. Think the types of emergencies that could affect any piece of property, like fire, wind, water, vehicle impacts, and other elements of structural damage. No amount of due diligence can possibly predict these incidents, but building coverage protects you in the event one of them affects your rental.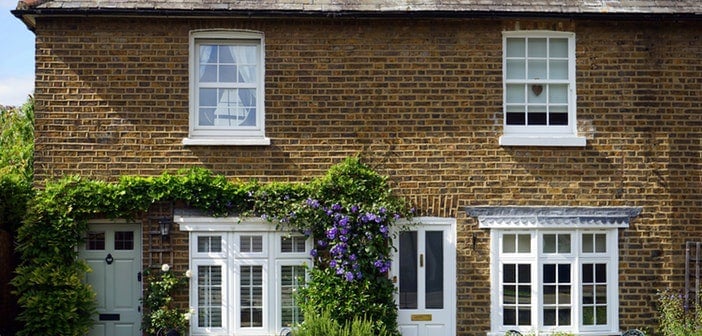 Loss of Rents/Business Income Coverage
This type of coverage pays for loss of rental income when a building that is rented to others is damaged by a covered loss. So if your property is damaged by, say, a flood and your tenants cannot live there, loss of rents and business income coverage helps you stay solvent while fixing the problem.

Two key points to consider about this type of coverage are the following:
Replacement cost is better than actual cash value (ACV) for the investor. But if you have an older property, ACV may be your only option. And it's definitely better than nothing.

The highest level of coverage is special form, followed by broad form. If your company only offers basic coverage, this is still better than nothing, but water and theft claims are excluded in basic coverage. If you're struggling with this issue, speak with a trusted insurance agent.
Bottom Line: Get Professional Help
In addition to being an investor myself, I have spent my career serving fellow real estate investors. Whether you are acquiring your first property or your thousandth, I hope to provide information that will guide you through the evolution of the types of policies you will need as your business expands and your portfolio grows. The special types of challenges real estate investors face—when to "go commercial," if an umbrella policy is necessary and which type is best, and many more that lead otherwise levelheaded investors towards frustration and madness—are all topics I hope to address here on BiggerPockets so that you can be armed with the information you need about the insurance world.
Not only can I help you navigate these waters, but I can also help you understand what you really need and what you don't. Here's a little secret my fellow agents might not want me to share with you: Insurance agents that are bound to a single provider are limited to selling you the options that business offers and typically can only operate in one state. Those options may not be the best ones for you. And frankly, it doesn't make sense.

For instance, I have done the work to be able to select from policies from providers nationwide and make it my job to be up-to-date on which offerings are out there. This is a quality you should seek out in your insurance agent. Instead of being boxed in by the options available by, say, Progressive or Geico, look for an insurance provider who can offer you the full range of policy types—many of which the average person is not even aware.
Whether you're planning to flip, buy and hold, operate a vacation rental, or use a different strategy, there are insurance options for you. There are many stresses to deal with as a new real estate investor. Insurance doesn't have to be one of them. Always get help from a qualified agent who will explain your options and make the appropriate recommendations. Let the experts worry about finding your best insurance options so you can focus on getting your real estate business started on the right foot.



Do you have an insurance topic that you would like more information about?

If so, please let me know in the comments section. Some of the subjects I hope to cover here on BiggerPockets in the future include how to vet your insurance agent, how to select the right policy for you, and what investors need to know about umbrella policies. If there is content you want to see or a question you would like to ask, leave a comment here and I will do my best to give you a brief answer or write about it in the near future. Thank you for reading and continuing the conversation!
Note By BiggerPockets: These are opinions written by the author and do not necessarily represent the opinions of BiggerPockets.