Explore Companies on BiggerPockets
Hard Money Companies in New York
Accolend is experienced direct private lender. Please call us at 201-643-6650 x1 or visit us at www.accolend.com for instant rate quote, full description of our programs and for short application form.
We offer unique...
Specialization:
Hard Money
Lending One is one of the largest direct private lenders in the country. Call (866)-724-7555 for a no-obligation quote.
We offer Fix/Flip, Rental, Multi-family and New Construction loans. We lend in 43 states and he...
Specialization:
Hard Money
From its founding in 2015, the company has originated loan volume of over $1 billion.
Conventus Holdings Corp ("CHC") is an established, venture-funded fintech lending company working to change the business-purpose ...
Specialization:
Hard Money
Bridge Lending Group's real estate loans make it easy for you to seize the opportunities that come your way. We know that every deal, and every entrepreneur, is different. Our decision making is supported by proprieta...
Specialization:
Hard Money
LendingHome is the largest residential hard money lender in the nation,
originating $3.5Billion+ in volume since launching 4 years ago.
SEE YOUR FREE RATE IN 3 MINUTES @: https://www.lendinghome.com/m/flow?m_mdm=Part...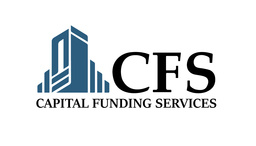 Hard Money, Private Money, Alternative Bank Lending: Fix N Flip, Purchase, Refi-Cash Out, Bridge Loans, Commercial, Residential, Land, Bridge Loans, Short-Term/Long-Term, Foreclosure Bailouts, Bank Rates for Qualified...
Specialization:
Hard Money
Nationwide Funding for Real Estate Investments. Building Your Wealth
Do you spend more time applying to large banks and wait months and months for an approval? Have you ever lost a deal due to your inability to obta...
Specializations:
Private Money
Hard Money
We are a Premier Private Lending Group. We have developed very seamless loan products, that are a good fit for most borrowers. We provide Hard Money; Rehab loans; Private Bridge and Commercial 30 year loans to real es...
Specialization:
Hard Money
We provide private money loans to real estate investors nationwide. As a full-service private money lender, we do most of the legwork for you, while you build up your real estate portfolio and cash flow all your deals...
Specializations:
Hard Money
Hard Money
Commercial Mortgages
Attention: New & Experienced Real Estate Investors, Real Estate Agents, & Wholesalers!
Need a Hard Money Loan for a Fix & Flip, Line of Credit, New Construction, or Need to Cash Out? Contact RCD Capital at 800.369.70...
Specialization:
Hard Money
Create a BiggerPockets Company Profile
Drive new leads for your business with a BiggerPockets company profile!