Diary of a Single Family Rehab Project in Plainville, CT
64 Replies
@Greg Wright We set aside contingency money in our budget for overages when we purchase a property like this sight unseen. On this particular project we set aside $5k for unforeseen things on top of budgeting for a complete rehab. With the septic specifically we knew the last time it was replaced per the town records and felt comfortable the entire system wouldn't need a complete replacement. We are still contemplating replacing the septic tank itself and if there is money left in the budget we will probably do that as a way to give added piece of mind to the eventual buyer.
Single Family Rehab in Plainville, CT Update
The finishing touches will be put on the heating system today. Updated pictures are below.
Ktichen countertop was demoed to make room for a granite countertop. The kitchen remodel will be the next big thing we tackle on this project. New flooring, new appliances, refacing/painting cabinets, and granite countertop.
We were finally able to do some of the landscaping work yesterday. The month of April and the beginning of May was historically wet around here so we wanted to take advantage and clean up the yard while it was dry. The first thing we did yesterday was cut down 7 foot shrubs that were blocking the view of the front of the house and clean up the leaves in the yard. There is still a lot to do landscaping wise which we plan on doing at the end of the project along with powerwashing the house.
Greg Wright

Investor

from

Wolcott,

Connecticut
replied over 1 year ago
Thanks Mike, knowing the system was replaced definitely helps knowing how to budget.
Plainville, Connecticut Single Family Flip Update
Installed a new hot water heater
The tile floor in the kitchen started to get installed today
The refacing/repainting of the kitchen cabinets and drawers are almost complete
Main level of the home is completely painted
The hardwood floors in the living room and the bedrooms have been sanded and the refinishing will continue this week with a couple coats of poly. Pictures are below
The cabinet doors have been refaced and painted and installed back on the cabinets.
Ktichen floor tile is complete. There was material in the kitchen so I couldn't get a good picture of the floor, but I will in the next couple days.
Next up in the plan is to start work in the basement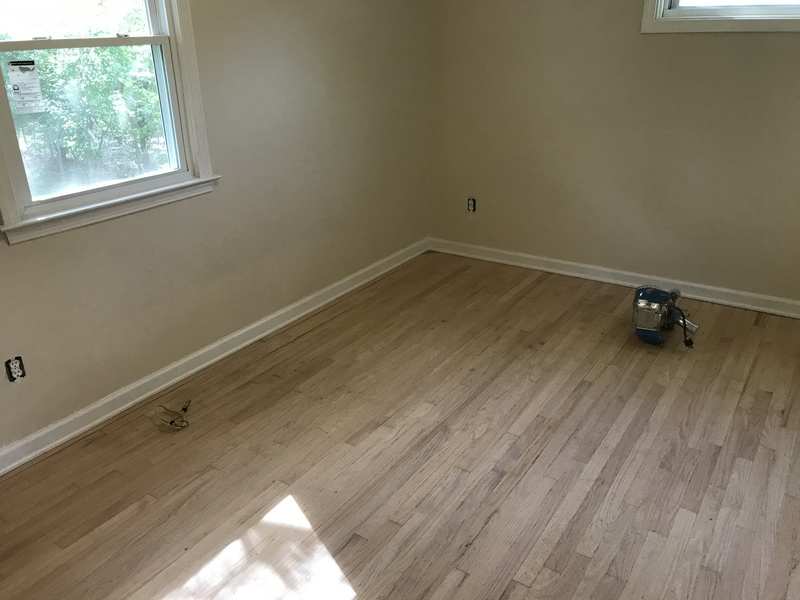 @Michael Noto - Great thread! I really enjoyed reading the breakdown of each phase and how you planned to complete the project. What was your total timeline start to finish? Are you on track?
@Brian Leigh Sorry for the delayed response on this. I completely missed this post somehow. The actual construction project started on March 25 and should be done by first week of June. Not an ideal turnaround for a $30,000 rehab, we would ideally like a 6-7 week turnaround on something like this and it will end up at 8-10 weeks.
The extra 2-3 weeks extra is not the end of the world and when it is sold we won't care, but it is one of those things that in the moment you get bogged down with.
There were some reasons for this that were outside of our control, but we can certainly get better at planning for:
this house was purchased sight unseen and the cleanout was more expansive and took longer than anticipated
For 6 weeks from the beginning of April through beginning of May it rained 27 out of 30 days around here which delayed the outside work getting done.
There were unanticipated issues that arose at other projects that are in various stages of construction and in rentals we hold in our portfolio. Unfortunately they needed to be addressed and could not be pushed off until this project was done.
Single Family Flip Project in Plainville, CT Update
The hardwood floors are done being refinished (pics below) . As always the guy we use did a good job, no complaints.
Our guys started the framing in the parts of the basement we are going to finish. (pics below)
Appliances (stove and dishwasher) have been delivered. Lowes had the best prices because of their memorial day sale ($100 cheaper on the dishwasher compared to HD), but as usual their 3rd party delivery service was a challenge to deal with. We were not in a huge rush to get the appliances, but they must be a nightmare for a typical homeowner to deal with.
The occupants actually left a newer very nice fridge that we decided to keep because to be honest we probably wouldn't have purchased such a high end one for this house.
Next week we will continue the work on the basement and also the kitchen countetop will be installed by the granite company.
We are hoping sometime next week that the septic tank can be installed. We are on their schedule but have not been given a definitive date for install as of yet.
We have made a lot of progress on the finished basement area (pics attached)
The septic tank is scheduled to be installed on Monday
We estimate being able to list the property for sale in about a week or two.
Single Family Rehab in Plainville, CT Update
The new granite countertop and sink has been installed
We asked on another BP thread what color we should paint the exterior deck on the house. What do you guys think?
The finished basement is coming along great. Included a picture of the louvered door our guys installed for the furnace area.
Some quick updates on this project:
kitchen tile backsplash and appliances were installed which really made the kitchen come together
the new septic tank was installed earlier this week
the finished basement is completely done now. There was some wet paint on the floor so I couldn't take any pictures yesterday, but I will get some up this weekend.
We expect to list the property for sale mid-late next week. Left to do: paint exterior deck, landscaping, general cleanup of interior and exterior.
Looking great. Personally, I would not paint the deck. I would power wash then apply a seal coat.
Love the house looks like a lot of potential. I do want to point out one thing...is that a window in the shower??? Never have seen that before
@Shane C. Downs Thank you, Shane. Yes, there was a window in the shower previously, but we remedied that. See the before and after pics below. We see this every once in a while when we buy a house and I agree, it is strange.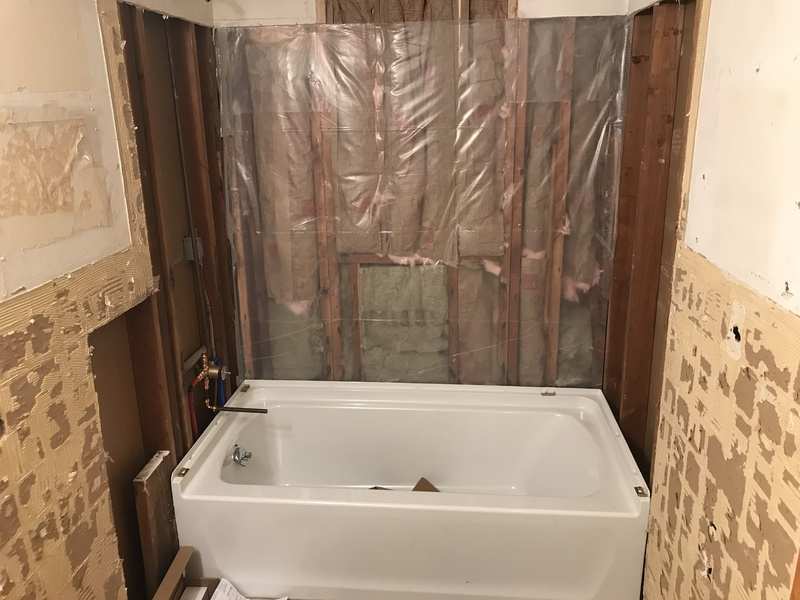 One of the best threads, real life. Very cool and thank's for sharing with us.
@Michael Noto wow that looks great! Was it a struggle to fix that or was it a smooth fix, if such a thing exist?
Matt M.

Contractor

from

Easton,

PA
replied over 1 year ago
Nice stuff going on. Look into Sherwin Williams Property Solution paints. Really good product and pricing for stuff like this. 200 is good, but PS is just fine for a flip and cheaper.
Also, I may be able to get you good deals on windows (I'm not a huge fan of Harvey), PM me if interested.
I really enjoyed reading this. Keep up the good work!
@Shane C. Downs This is the second or third time we have come across this issue over the years so the repair went smooth.
Here are some quick updates:
Below are some pictures of the finished area of the basement
We also painted the steps and the floor leading into the finished part of the basement and the laundry room. Gives the space a much cleaner look
Deck has been cleaned and is ready for paint
Taylor Lorei

from

Los Angeles County,

CA
replied over 1 year ago
Following!
It's really useful to watch this unfold, and exciting to see the great job you and your team are doing! It looks great so far. I'm researching and considering investing in CT from OOS, currently trying to focus in on markets.
I look forward to seeing the end result!
Ryan Deasy

Rental Property Investor

from

New Britain,

CT
replied over 1 year ago
@Taylor Lorei do it! happy to help if i can. i am investing in CT from TX. i grew up in CT so i am familiar with the area which is a plus. The central CT area is excellent for cash flow.
@Michael Noto as always, thanks for the write up. This is looking awesome!
This property is now listed for sale. Fingers crossed! Here are the listing photos: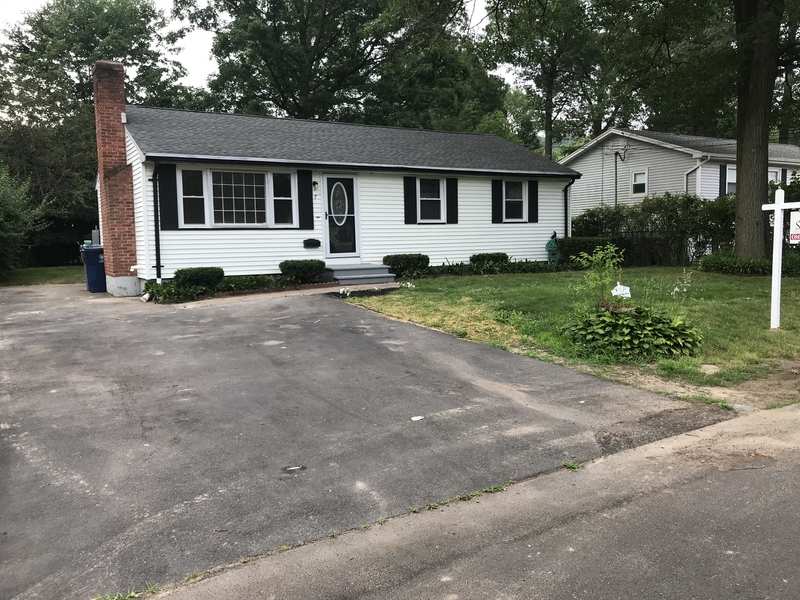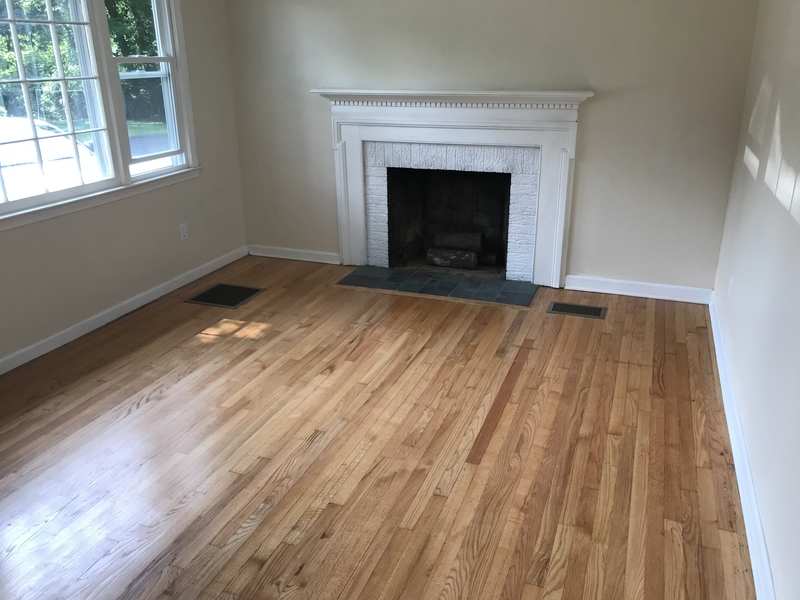 Shirley R.

Rental Property Investor

from

Hartford,

CT
replied over 1 year ago
Good luck! Don't think you'll need luck - looks great!
Free eBook from BiggerPockets!
Join BiggerPockets and get The Ultimate Beginner's Guide to Real Estate Investing for FREE - read by more than 100,000 people - AND get exclusive real estate investing tips, tricks and techniques delivered straight to your inbox twice weekly!
Actionable advice for getting started,
Discover the 10 Most Lucrative Real Estate Niches,
Learn how to get started with or without money,
Explore Real-Life Strategies for Building Wealth,
And a LOT more.
Sign up below to download the eBook for FREE today!
We hate spam just as much as you