"It's so hard to find deals in this market!"
"There is too much competition."
"Someone else always finds the good deals first."
Ever heard those complaints? Have you even said them yourself?
Competition is a reality. Of course, other investors want what you want. But focusing too much on your competition is misguided.
When I played football at Clemson University, my attitude was that competition just forced me to get better. The guy fighting for my position wasn't an enemy. He was my helper because he forced me to improve. I either rose to the occasion, or I lost my job by becoming too complacent.
In real estate investing, competition should force you to look at yourself and your business. The real challenge of competition is one articulated by actor and comedian Steve Martin:
"Become so good they can't ignore you."
To become so good they can't ignore you, you need competitive advantages. You need skills, expertise, relationships, and intangibles that almost make it unfair because you are so good.
The good news is you can work on these. They are within YOUR control, not the competition's.
But you have to shift your mind from complaining to more empowering questions like these:
"How can I build an unfair competitive advantage?"

"What can I do that no one else can or will?"

"How can I learn to love and have fun getting better?"
In the rest of this article, I intend to help you answer these questions. I will share 12 unfair competitive advantages that I've worked on and that I've noticed other investors working on.
And this isn't a short little article to tease you with ideas. Sit down and get comfortable. The 12 ideas you'll find below are long and detailed so that you can apply them right away.
Let's get started!
1. The Ravenous Courthouse Researcher
I've known investors who call themselves "courthouse rats." It's because they regularly hang out at the courthouse, obsessively dig through public records, and sniff out little clues and morsels of deals that no one else knows about.  
In case you didn't know it, some of the best real estate deals result from situations of distress. And one major signal of distress is a court case.
Court records are almost always public information. But every municipality, court circuit, or court type has different methods of recording and making the information public.
So, if you can become an expert at how to dig up court information, you might build a competitive advantage that helps you land great real estate deals.
Here are just a few of the court records that could lead to good deals:
Eviction proceedings

Divorce proceedings

Delinquent property taxes

Bankruptcy

Foreclosure

Probate (estates)

Condemned properties
The harder the information is to find, the better. The more difficult something is to understand, the better. Instead of complaining about how difficult it is, figure out a way to solve the puzzle. That's how you begin building unfair competitive advantages.
2. The Perfect Borrower
One of the biggest advantages of real estate investing is the ability to borrow long-term, fixed interest loans secured by investment properties. But as you have probably learned, obtaining financing for real estate is not easy.
So a potential competitive advantage is becoming the perfect borrower. The competitive question is:
"How can you make yourself such an easy loan that lenders, either institutional or private, want to loan you money?"
In my experience, the ideal borrower looks something like this:
High credit score (780+)

High income ($200,000+)

Salaried, secure job

Large down payment (30%+)

Large cash reserves
Are you someone who fits this description? Perhaps you're a doctor who has very little time, but you earn $500,000 per year, have an 800 credit score, and have plenty of cash for down payment and reserves.
You can use your ability as the perfect borrower to obtain very attractive financing and make deals work as a long-term hold rental property.
And while you might not always have the time to find deals by digging around at the courthouse, for example, you could partner with someone who does. Or you could just buy the deals wholesale and let the deal finder make their money.
Combining competitive advantages is an even better way to to make sure you win!
3. The Investor Awash in Cash
Cash is king. It's a cliche, but it holds true for small-time real estate investors the same as it does for billion-dollar investors like Warren Buffett.
Warren Buffett regularly makes deals because his company, Berkshire Hathaway, has an enormous stash of cash (over $58 billion as of this writing). In the depths of the 2009 recession, Buffett used the power of cash to make loans to other heavyweights like Goldman Sachs, Bank of America, and GE. Buffett's access to cash and his ability to act during times of panic earned Berkshire HUGE profits since then.
Related: What Real Estate Investors Can Learn From MINI Cooper's Competitive Advantage
There is no formula for how much more you'll make as a buyer with a cash offer, but it's almost always true that a cash buyer will get a better deal than a buyer who needs to apply for financing. Applying for a loan has a minefield of inspections and appraisals that could potentially derail a deal. So, most sellers know there is value in eliminating those steps.
There are practical ways to build this competitive advantage. Here are a few:
Save money (I know, obvious — but amazingly it's rare!)

Get a HELOC (home equity line of credit)

Partner with investors or private lenders with cash who can decide quickly

Raise money from investors (another minefield with strict regulations to consider, and this is not my expertise, but many others have done this successfully)
However you do it, being able to pay cash for properties is a proven and reliable competitive advantage in real estate investing.  
4. The Construction and Rehab Expert
Most of my good investment deals had something wrong with the building or the grounds. Being able to confidently price and fix those problems was the value we added. It was a major source of our profit.
So, expertise in the areas of construction and rehab can be a very good competitive advantage if it leads to confident, fast offers to purchase real estate.
I recently bought a property that was listed on the MLS. It was priced attractively, so there were multiple offers the first day (including mine). I knew I could not compete on price, so I tried to compete on the other terms.
My offer was $15,000 less than list price, but it was all cash (see #3 above). I made it even stronger by offering to close in 10 days without an inspection contingency.
How was I confident enough to make that bold offer? Because I crawled around the crawl space with my contractor, and we identified 95% of the potential problems we would need to fix. Based on our experience and expertise, I then priced those problems (I basically use J Scott's estimating system) so that I could make a strong offer.
As I later found out, two of the four offers were contingent upon financing. The seller ignored those. The final two offers, mine and one other investor's, were not contingent upon financing (i.e. cash offers).
But mine was the only one with no inspection contingency AND such a quick closing.
I ended up getting the deal at $11,000 below list price.
This competitive advantage is not something you earn overnight. If you are already an experienced contractor or remodeler, you should be able to leverage your expertise as I did above.  
Related: The Simple Self-Help Exercise to Improve Leadership Skills & Business Acumen
But if you're not yet an expert, make it a goal to learn and become better. When I first started, I knew NOTHING about construction or rehab. I asked questions, read books, and most importantly got out in the field and learned.  
You can use the same process to build your own competitive advantage.
5. The Well-Connected Referral Machine
Here's another cliche with truth. It's not what you know, but WHO you know that matters.
You could take the cynical side of this and complain that it's not fair that people with special relationships get something when others might be more deserving. I wouldn't argue that it's not fair.
But while you're working to change it, why not let the principle work for you?
With any business, including real estate investing, referrals for new business are the most powerful form of marketing. Referrals are long-lasting and lower cost than other forms of lead generation. And the leads are usually "warm" because the referrer gives you a recommendation.
Ten out of 13 years in my business, referrals have been my best source of deals. Not surprisingly, I'm a big fan.
To get referrals, you need specific types of relationships. You need to know someone, tell them what you want, and ask them to send it to you.
Here's my basic referral pitch: "I buy residential investment real estate in Clemson, South Carolina. Could you keep your eyes out and let me know anything that might be interesting?"
See how that works? Simple. You're welcome to send me leads in Clemson, by the way!
There are a lot of ways to deliberately build referrals. Here are some of the methods I have used in the past:
Newsletter to everyone in your world (friends, family, business colleagues, etc.). Be sure to specifically ask for referrals.
Automatic signature in your email that says something like "P.S. I buy houses and small multifamily properties in and around Clemson. If you know someone wanting to sell, please let me know. I appreciate it!"
Business cards that ask for referrals.
Participate in local civic clubs, the Chamber of Commerce, churches, non-profits, etc., and people will naturally ask what you do. Of course, you can tell them.
Talk to your UPS deliverer, gas meter reader, and other service people riding neighborhoods. Ask for leads on vacant or for sale houses.
Build a network of "bird dogs" who you pay for leads.
However you choose to do it, commit to the method of finding deals from referrals. It's a competitive advantage few others make the effort to use.
6. The Local Niche Market Expert
Real estate is extremely local. The trends that drive value in every market are different. But rather than being a bad thing, this challenge is once again an opportunity for a competitive advantage.
Some of the best investors I know live and work in their investment market. They make an effort to study the obvious real estate information, like MLS (multiple listing service) listings and sales statistics. But they also learn about the not-so-obvious information, like when another investor stumbles upon a technique or wrinkle that can make money.
Related: How to Choose the Best Markets for Real Estate Investing
How do you get the not-so-obvious information? You read the local newspapers, talk at the barber shop, participate in local clubs and organizations, and absorb all of the millions of relevant and irrelevant bits of information that lead to niche market expertise.
There is no shortcut to this competitive advantage. It requires one part deliberate, focused study of your market (it's like the weight lifting of real estate) and another part commitment to and love of your market.  
The more you love your location, the more you'll want to learn about it. If it feels like work, you'll probably stop too soon.
But if you stick with it, you'll learn insights that can translate into marketing and acquisitions strategies that can make you money.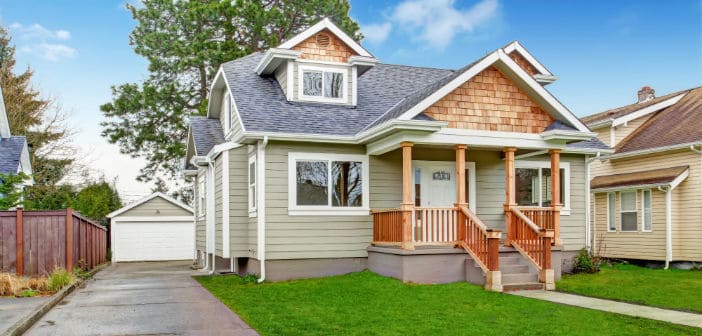 7. The Property Management Turnaround Expert
Property management is the dirty work of the rental property business. Because of this, many people want to outsource this task and let someone else do it.
But if you embrace it and become an expert at property management, you can build a strong competitive advantage precisely because so few people want to do it.
One of my favorite techniques is to use property management expertise, systems, and teams to turn around a poorly managed property.
With income property, the value is typically determined by the net income the property produces. If you can manage a property better and increase this net income, you will force the value of the building to go up (to your benefit).
For example, let's say a 12-plex building has gross rents of $72,000 per year. After operating expenses (does not include financing costs), it nets $40,000 per year. Based upon a 10% capitalization rate, the building would be worth $400,000.
(Learn more about using cap rates to value real estate here.)
But what if my property management expertise told me that I could raise the rents on this building to $100,000 per year? That would be an increase of $28,000 per year in gross rent. Let's say management fees and vacancy reserves also increased by $10,000 but that other expenses stayed the same.
Our new net income would be $100,000 – $42,000 expenses = $58,000. At a 10% cap rate, our new value is $580,000! That's an increase of $180,000 caused by good property management.
There are also other ways to cut expenses or add income that accomplish the same thing. So, it's a very profitable competitive advantage.
What makes this even more powerful is the ability to use safe financial leverage. Instead of buying that 12-plex for cash, you could have negotiated an option to purchase the building.  
If you paid $20,000 for that option and increased the value by $180,000, you'd make a decent return on your investment, wouldn't you?
This is one of my favorite competitive advantages. As a real estate entrepreneur, you could almost survive on this one by itself.
8. The Real Estate Legal Expert
We are a land of laws. From the federal government to your local town, a web of laws and regulations exists that is so large and complex that as a whole, it's beyond even the comprehension of the best lawyers.
Now, I personally don't ask for excessive regulation, but I do prefer a land based upon laws. I've done a lot of traveling, and the people I meet in many countries would sure prefer our land run by laws instead of theirs dominated by bribery, extortion, and mafia-like culture that practically control transactions and business.
But that's another story for another time!
The main point is that anything complex and difficult, including our laws, can be turned into a competitive advantage. As you've learned from the previous sections, it just takes commitment and hard work to learn more about the laws than your competition.
When you learn more about particular laws, you begin noticing where the laws do and don't apply. You also notice the always present exceptions, otherwise known as LOOPHOLES.
You don't need to be a lawyer to study laws. You can learn anything if you put your mind to it, even if you're not stamped with an official law degree. But I would always recommend having good lawyers on your team to help you understand the nuances.
And if you are a lawyer as well as a real estate investor, this would certainly be a competitive advantage to start with.
Here are a few areas of law that could be fruitful to study for this competitive advantage:
Title law

Foreclosure, mortgage, and lien law

Contract law

Estate law

Tax law and IRS regulations
If studying laws sounds about as exciting as watching paint dry, then move on to one of the other competitive advantages. But that also proves why this could be a great competitive advantage for those who are interested!
9. The End-Buyer Expert
Our entire residential real estate business is driven by the people who live in our properties. The engines of all of our profits are the buyers who get loans and move into our houses and the renters who qualify for and live in our rentals.
Because these end customers are so important, they also represent an opportunity for a competitive advantage.
Related: The Top 5 Creative Ways to Attract Cash Buyers for Your Properties
For example, I have always found that some of the best fix and flip investors are those who know the end buyers the best. Usually, these people are real estate agents or simply those who love the idea of shopping for houses. They watch HGTV shows in their sleep because they're obsessed with the processes of finding perfect houses for people.
This enthusiasm and knowledge can be channeled into practical profits by seeing creative opportunities in fixer-upper properties that others don't see. It can also help to avoid certain locations or properties that others may think are OK.  
This is one of the reasons why I recommend that people not begin investing by wholesaling. Instead, you can get inside the end customer's head by becoming a buyer's agent, a bird dog, a house hacker, a leasing agent, a project manager, or other niche roles that allow you to learn while you earn.
In-depth market knowledge is always a great competitive advantage!
10.  The Skilled Salesman (or Saleswoman!)
The ability to sell is one of those skills that can transfer to any industry at any time. It's that valuable. As long as we have a market economy where people buy things, we'll need salespeople to sell them.
But like some of the other competitive advantages, sales is not attractive to everyone. And sometimes the most intelligent, savvy investors are awful at sales.
So, if you have the desire to succeed at sales or you've already succeeded at sales in other arenas, this can be an excellent competitive advantage to focus on.
Your sales skills can best be leveraged on the acquisitions side of real estate. Buying good deals is probably the most challenging part of the business, so it's also the most well-paid.
When I was brand new to real estate investing, I did not have any expertise in any of the other competitive advantages listed here. But I was enthusiastic and driven, and although I was not naturally outgoing, I enjoyed and was good at talking to people.
So, for one year I became a bird dog, a.k.a. an acquisitions salesman for my father, who was buying rental and flip properties in Newnan, Georgia, outside of Atlanta. My primary job was following up on leads, screening them, meeting with the owner, making offers, and closing the deal.  
To improve my skills, I devoured classic sales books, like:
What's amazing today is that these sales skills are transferrable to many other parts of my real estate business. And I also have confidence that if my business fortunes ever change, I can always go out and sell something.  
You can build that competitive advantage too.
11. The Marketing Maven
I define sales as converting leads into deals. Marketing, on the other hand, is the process of identifying, finding, and generating leads from the prospects you hope to sell to.
In real estate investing, the marketing experts are the ones who design campaigns and invest money so that hundreds of leads flood their business. When you have more leads from sellers than you can handle, it's easier to be picky and only choose the best deals.
Marketing campaigns can include direct mail, advertising, signs, and other creative ways to make the phone ring.
These three BiggerPockets Podcast episodes will give you a large number of ideas for real estate investing marketing campaigns:
You can also read some of the following books or blogs by some of the best marketing minds in the business world to get a more fundamental understanding of marketing:
Like sales, marketing is a skill set that is transferable to any other business outside of real estate investing. Therefore, it's a valuable competitive advantage to develop for yourself.
12. The Hustler
All of the previous competitive advantages have been about specific knowledge and skills. You could read books and practice them in order to improve your chances.  
But hustle, the final competitive advantage, is about heart. It's about desire. It comes from within. 
Hustle is about wanting something so bad that you're willing to show up early, work harder, work longer, and outlast everyone else.  
Most hustlers in all arenas of life find that there really is no competition because hustle is hard, painful, and therefore rare. 
One of my most popular article here on BiggerPockets showed that hustle is the most important factor to find good real estate deals. None of the other competitive advantages will work as well without it.
I've worked on all of the other competitive advantages listed here, but hustling is the one I'm the proudest of.
Hustle helped me to become a starting linebacker for three years in college football when my competition was sometimes more talented.  Hustle helped me to survive as a new investor right out of college with little skills and knowledge.  Hustle helped my business partner and me to push through challenges during the recession of 2008-2009.
Hustle can also help you. No matter what advantages or disadvantages you face right now, hustle is the great equalizer. No one can measure your heart, and few people will choose to hustle like you will.
Related: BP Podcast 169: Using Hustle and Persistence to Build Wealth Through Real Estate with David Greene
So Good They Can't Ignore You!
These competitive advantages are worthless as ideas in an article. But they're invaluable if you'll apply them to your real estate investing business and your life.
Keep in mind that I've given you 12 choices for competitive advantages. But you can't do them all at one time. Pick one or two that you can execute now, and forget the rest. You can always bookmark this article and come back later.
So, now it's your turn.
What will be your competitive advantage? What will make you so good that they can't ignore you?
I wish you best of luck with your real estate investing!
Which of these competitive advantages resonates the most with you? Have you already used one of them to profit in your business? What competitive advantages have I forgotten?
I'd love to hear your ideas and feedback in the comments section below!
Note By BiggerPockets: These are opinions written by the author and do not necessarily represent the opinions of BiggerPockets.