There are a perks associated with using a VA loan. Here are some of my favorite benefits and safeguards.
Benefits of the VA Loan
1. No Money Down
The number one excuse for not getting started in real estate is "I don't have enough money." The VA loan eliminates this excuse completely!
The VA loan allows for 100 percent financing. That means you don't need to pay a single penny to buy a home!
While this is great for buying a primary residence, it is also great for investors. Imagine earning a return on your investment of $0. Any return is an INFINITE return because you didn't have to invest any capital!
2. House Hacking
The VA loan allows you to purchase up to four units simultaneously. You can buy a duplex, triplex, or fourplex, move into one unit, and rent the rest in order to cover your mortgage payment. Your tenants could pay 100 percent of your mortgage—like with the house hacking strategy.
Wait—does that mean I can buy a house without a penny out of pocket and live for free?
Yes, it does! How cool is that?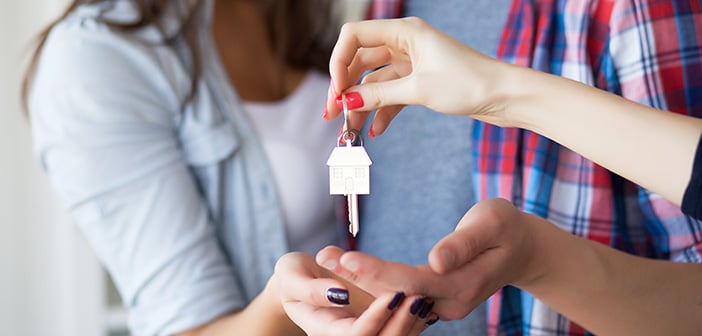 3. Refinance Option
Refinancing real estate is a popular way to retrieve some extra cash for investing.
Conventional lenders can lend up to 70 or 80 percent of the value of the property. Banks can lend up to 100 percent of the value of your home if you refinance into a VA loan!
That is a really cool benefit if you need a little capital to invest elsewhere.
Side note: I wouldn't recommend pulling ALL of your equity out. Give yourself a cushion—don't over-leverage and risk losing your home. 
Imagine doing a live-in BRRRR and being able to pull 100 percent of your equity out to reinvest!
Related: A Complete Guide to the VA Loan
4. Reusable
One big misconception with the VA loan is that you can only use it once. This is false!
You can reuse the VA loan until you have reached the maximum dollar amount for your area.
As of January 1, 2020, the loan limits will no longer apply, and you can continue to use the VA loan as long as you meet the other criteria for having multiple VA loans out.*
You can always sell one of the houses or refinance into a conventional loan in order to reset the number of VA loans you have at a time.
You still must meet the criteria of intending to live in the property for a year. (An exception might be something like needing to upgrade to a larger home because your family is growing.) If you don't meet this criteria, you need to have been relocated more than 50 miles away by your job in order to use the VA loan immediately.
You can't just take out multiple VA loans in the same neighborhood.
Safeguards of the VA Loan
1. Inspection Periods
It is no secret that the VA loan inspection and appraisal process is thorough. Sometimes it seems a little too thorough.
The good thing is that it's unlikely you'll have any surprise maintenance issues arise after closing. This should give you an extra level of comfort and will ensure your family is taken care of!
2. Foreclosure Negotiations
The Department of Veterans Affairs guarantees a portion of your loan. This gives them some incentive to want to help you avoid foreclosure.
According to VA.gov, "The Department of Veterans Affairs aims to help Veterans retain their homes or avoid foreclosure. If you are struggling to make your mortgage payments, speak with a VA loan servicer as soon as possible. Contact your nearest regional loan center to explore your options."
If you begin falling behind on payments, there is still hope!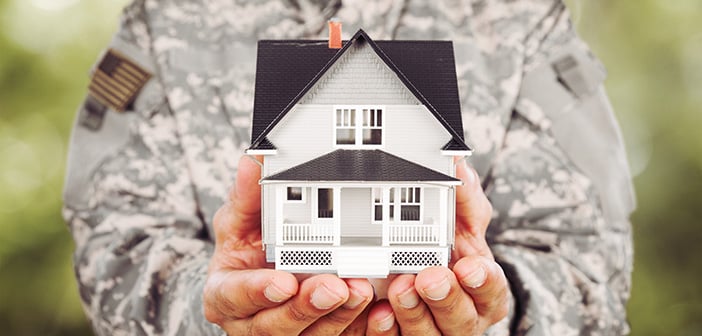 3. Vetted Professionals
Any lender, inspector, appraiser, contractor, etc. is required to be vetted by the VA. This vetting process is not foolproof, but it means that you'll have a higher-quality group of people working with you!
4. Assumable
The VA loan can be assumed by another veteran. That means another veteran could take over your mortgage payment and move into the property.
This is a decent exit strategy if you find yourself unable to sell without bringing cash to closing.
You can simply find someone to assume the loan (take over your payments), and it is a win-win.
They get a property, and you get to walk without having to bring money to closing.
Regrets Over Not Using the VA Loan
In 2015, I read a couple of real estate books and decided to take the plunge by house hacking a duplex. I was very excited about this move and eager to take action!
My Realtor correctly informed me that I should get pre-approved for a loan in order to be more competitive when I made offers. Unfortunately, the lender she recommended didn't know much about the VA loan.
I scheduled an appointment with a local lender who I heard about on the radio. His advertisement said they were great at helping veterans use the VA loan!
Related: The 6 Best Arguments for Investing in Rental Property
What could go wrong?
Well, long story short, he talked me out of using the VA loan. He told me that I would be "wasting" my VA loan on this little duplex. The way he explained it made me believe that I could only use the VA loan once.
As a result of this, I used the FHA loan. Instead of 0 percent down, I paid around $4,000 in closing costs, down payment, and fees.
Sure, $4,000 isn't too bad, but $0 is definitely better!
I have also been stuck paying around $81/month in private mortgage insurance (PMI) since closing. That is a whopping $972 a year that could be extra cash flow!
Even worse, just this past week, I looked into refinancing this property to get rid of the PMI. Since I no longer live in this property, the interest rate would be much higher (as an investment property), and it isn't even worth refinancing. I am essentially stuck paying PMI for the foreseeable future…
What a waste! Talk about a rookie mistake!
The property still cash flows, so this isn't a horror story. But it definitely could have been a better deal. I would have been about $9,000 better off at the time of writing if I had used the VA loan, as I should have. That isn't even including the lower mortgage payment I would have had.
What a bummer!
All in all, it was probably a $10,000 mistake, and that is in an affordable market. Imagine how much more costly this would be in an expensive city.
Use the VA Loan
By now I hope you understand how awesome the VA loan is! This type of home loan is one of the greatest benefits available to veterans, so anyone who's served should take full advantage of it.
As always though, I recommend that you buy as an investment—not a primary residence!
I am not a licensed lender. The information above is my understanding from a lot of reading.
Sources 
http://www.benefits.va.gov/HOMELOANS/contact_rlc_info.asp
https://benefits.va.gov/BENEFITS/factsheets/homeloans/DelinquentLoanAssistance.pdf
Any other questions for me about the VA loan? 
Leave them in the comments below.