RE agents know nothing about investment properties
18 Replies
OK, maybe some agents are really good and do understand investing. However, I am amazed how many I meet that know nothing about different financing methods, how to determine true cash flow, cap rates, and some are terrible salesman/women.
After one agent sent me the numbers I found the property just would not work for my investing strategy and did not cash flow at all. I kindly told her that it would not work because I would need rents to be much higher or purchase price to come down a lot (listed $399k with gross rents at $1650 monthly) She then responded and told me that I would be crazy not to see it and if I did I would understand how profitable it is. She insisted it is cash flowing. How does seeing something have anything to do with profitability? I again declined and she then told me that I need to change my investing strategy! I left it alone and didn't respond... She then sent me another email a week later asking if I realized she was right and if I needed her help with me my strategy. I again let it go so I could vent on here!
To end on a positive note I have a solid couple of go to RE agents that really understand the investing game. They are a huge help to me.
I agree with this and I am an agent, haha!   There are VERY few of us who work with investors well and know what investors are looking for...  One of the main reasons I became an agent was because I realized I knew more than the agents who were helping me find my properties.
Give her a basic formula. If the rents collected aren't at least 1% of the purchase price (i.e. 200k = $2,000 in rent) then not to bother you. You do the math and give her the guidelines. I told my guy to stick to my math because if it doesn't make sense... Then it doesn't make dollars! 
@Kim Rock very smart of you to become an agent. Do you try to work mainly with investors as a niche?
I started out mostly focusing on investors, but lately the bulk of my business is referral residential buyers/sellers.   I have a solid core of investors who I work with often though.
@Jerry Hernandez this is what I've done with the agents I work with regularly and it works perfect. They only contact me with something they know I will like.
With the agent in my story I actually sent her the screenshot of my buy and hold spreadsheet showing her how I determine if it cash flows and then outline what numbers i need for it to work for me personally. That is when she began arguing with me telling me it does cash flow and that I need to change my investing strategy. I wasn't upset but more amazed that someone who wants my business would say these things.
Jay Hinrichs

Developer, Real Estate Broker,

from

Lake Oswego OR Summerlin,

NV
replied over 4 years ago
  once an agent has a solid network of nice owner occ buyers the last thing they are going to want to do is work with low balling investors :)  when you can sell to home owners who are happy to be paying market price for a nice home.
I think agents that gravitate to investors move up to doing commercial IE multi and other commercial were their commissions are commemorate with the effort. I can't for the life of me see how any agent would work day in and day out selling 10K to 60k SFR's not worth the brain drain.. I mean your talking 1k to 2k per transaction ... that is 1970's money... but I guess if you live in an area with cheap o properties it is what it is.. but I would frankly find another profession.. RE is to hard to much risk to make such small amounts. Plus all the BS you have to take from Idot buyers and sellers. but that's just me
@Kim Rock not to get too far off topic but can I ask how you networked in the beginning to find these investors as clients? I ask all of these questions because this is something I have been considering. I just starting taking classes for my license at first thinking I would only do it for my own investing but I am in sales now as a career but have thought about a full time agent working with investors. Ill be hanging my license with KW too as I see you are a KW agent from your profile.
@Jedd Braunwarth Wow, don't know what to say. Maybe it's time to bench her? 
@Jay Hinrichs well said. I guess you are right and that the bread and butter for most agents is not investment properties. They don't have to learn it if it is only a small portion of what they run into. I think in my first post I was most amazed at how this agent spoke to me. I would understand if she got upset if I lead her on and then made a low ball offer but we didn't even get 15 minutes into initial discussions about the property.
@Jedd Braunwarth    It wasnt easy.. I went to a lot of investor group meetings locally, online forums such as this, and of course personal referrals/friends I had met during my own investments.   KW is great - I started out with re/max but definitely get a lot more knowledge and help with my career as a KW agent.   Why dont you email me and we can keep in touch, I can put you in touch with the broker in your area and reach out beforehand to introduce you when youre ready to get started!
Skyler Smith

Real Estate Agent

from

Logan,

Utah
replied over 4 years ago
I'm in the same boat as @Kim Rock, I was super frustrated with the agents I was working with, they would use catch phrases to respond to my questions and say things like "great deals like that don't really exist in the real world." Being the one to write your own offers is gold.
I got my license primarily to get MLS access and to possibly bring on some side income. Being licensed brings extra credibility. helping others buy their primary residence has been great experience and I'm going to quit my job in a couple of months because it brings in just enough extra income. One nice thing about being the investor/realtor is that other agents come to you with questions about investing, and might sometimes throw a referral your way because of that. If there are ever deals I can't buy myself I know I can find someone that might want to buy it and help them make an offer
Michael Jobe

from

Triangle Area,

North Carolina
replied over 4 years ago
@Jedd Braunwarth  She should have taken the clue when you told her it wouldn't work for your investing strategy rather than make herself look like a dummy by pressing the issue. Anytime I am helping an investor search for property I send them what I think may fit their criteria but ask for honest, unfiltered feedback to better tailor my search. This girl is giving us agents a bad name.
Steve Babiak

Real Estate Investor

from

Audubon,

Pennsylvania
replied over 4 years ago
Next time you're given a losing property listing, use my approach from this next link:
@Steve Babiak  thanks for the link! Love your comment in the other thread about asking why they aren't buying it if it is so good. I bet you get a lot I stares.
Account Closed
replied over 4 years ago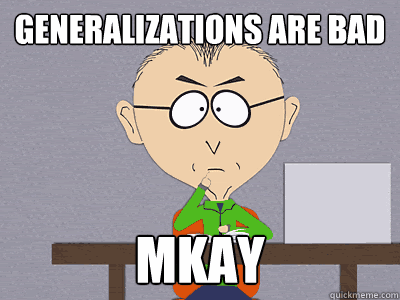 80% of the real estate industry is based on a MLM business model.  The more agents a company has the more fixed revenues those companies earn on fees they charge the agent to affiliate.
There are some really great real estate sales experts out there but they are the not the norm.  Buyer beware is Huge.
a.
Sandy Yuen

Involved In Real Estate

from

Brooklyn,

New York
replied over 4 years ago
Hello Jedd, I'm an RE agent in Brooklyn for over two years in residential rentals.  Getting a RE license isn't hard. Also, the information taught in RE school is meant to get you to pass a test. Real life isn't factored in and they don't teach you how to communicate to people. The agent is just not a good salesperson or good with people. It's mainly about the opportunity and desire to learn, and being able to be trained and taught. 
Also, there are many facets of RE and each agent cannot be an expert in everything. Hopefully she learns that her way of communicating and math skills aren't that great (that is, she's not making deals) and she'll take it as a sign to improve. Best, Sandy.
I'd be wary of an real estate agent that hasn't invested personally saying they understand how to to work with investors.  I was an investor for more than a decade before I ever got my license.   There's a world of difference when you've put your own money on the line and when you haven't.    I would always ask my agent what specific experience they have in investing if that's what you want to utilize them for.  
Most agents are looking for a commission since that's what they are, commissioned salespeople.   And there's nothing wrong with earning a commission if you do a good service for your client.    We, as agents, don't need to get securities license to sell investment property.   Perhaps we should.  Perhaps there should be a higher level of responsibility put upon us since we have people's financial future in "our hands" per se.   I'd be so for that.    It would weed out those who just don't have a clue.
It bothers me in ways I can't explain when an agent (and wholesalers) says something is a "good investment" and 98% of the time they don't have a clue what they're talking about.  In most cases they're hawking speculating on the market no different than purchasing a stock on a tip that you heard from someone.   Most agents don't get the numbers and never will.   The main reason in my opinion is that most real estate is sold on emotional attachment to a property.   You generally don't have agents that can do both, sell emotionally and logically.  I personally tend to be logically focused and would rather not work with emotional clients because I personally cannot rationalize purchasing any property that financially doesn't make sense.    That's me.  I can't speak for the others in my field.
Free eBook from BiggerPockets!
Join BiggerPockets and get The Ultimate Beginner's Guide to Real Estate Investing for FREE - read by more than 100,000 people - AND get exclusive real estate investing tips, tricks and techniques delivered straight to your inbox twice weekly!
Actionable advice for getting started,
Discover the 10 Most Lucrative Real Estate Niches,
Learn how to get started with or without money,
Explore Real-Life Strategies for Building Wealth,
And a LOT more.
Sign up below to download the eBook for FREE today!
We hate spam just as much as you
Create Lasting Wealth Through Real Estate
Join the millions of people achieving financial freedom through the power of real estate investing