Turnkey recommendations (Norada or Memphisinvest or Roofstock)
14 Replies
I am a new investor looking to get started and read about three companies that are turnkey and talked to all three and having paralysis by analysis. Any one worked with either Roofstock or Norada or MemphisInvest? Recommend any or advice in order to proceed. Thanks
Melody L.

Rental Property Investor

from

Wantagh,

NY
replied about 3 years ago
I have heard all positive things about the three companies you mentioned. I'm actually under contract on my first investment with Roofstock and so far the process has been pretty smooth. There's a very detailed case study on Roofstock by Jason Gines that was extremely helpful and allowed me to move forward with them
https://www.biggerpockets.com/forums/92/topics/468304-roofstock-case-study
Caleb Heimsoth

Rental Property Investor

from

Durham,

NC
replied about 3 years ago
@Muneef Alfadli of all the companies you just listed only Memphis invest is a turnkey company. Roofstock is an online marketplace and norada is a turnkey promoter. The only company who owns the properties they're marketing is Memphis invest.
Tom Ott

Equity Raiser and Turnkey Provider

from

Cleveland,

OH
replied about 3 years ago
Originally posted by @Muneef Alfadli :
I am a new investor looking to get started and read about three companies that are turnkey and talked to all three and having paralysis by analysis. Any one worked with either Roofstock or Norada or MemphisInvest? Recommend any or advice in order to proceed.

Thanks
What market are you looking into? I believe only Memphis Invest is a Turnkey provider and I believe they are in multiple markets.
Lane Kawaoka

Rental Property Investor

from

Honolulu,

HAWAII (HI)
replied about 3 years ago
All those are solid sources. If you want a little more equity you should try and find a knowledgeable broker who isint just going to stick you with a "nice house" but a good rental property.
replied about 3 years ago
Thanks Lane
Do you recommend any? Since I'm also a hard working professional looking for that passive income cash flow from rentals just not sure where to start.
Memphis Investment Properties Turnkey Case Study
Disclaimer: I am an investor/customer of M.I.P, I do not work for them nor being compensated in anyway, just sharing my experiences with other investors.
Providers Involved:
Norada Real Estate Investments
Memphis Investment Properties (M.I.P)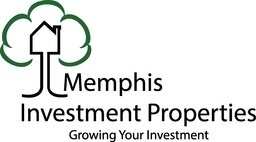 Reedy and Company Realtor, LLC – Real Estate Broker and Property Management for M.I.P
Bemortgage – Lender
Lipscomb – Insurance
The Prep:
I originally came across M.I.P through Norada (Marco Santarelli, BP contributor and has his own podcast).
I was assigned an advisor who gathered my goals and situation and we worked together to identify two markets to look at Memphis TN, and Birmingham, AL.
I'm am an out of state investor living in Colorado and have two other properties in Texas (not turnkey) and have been a BP member for some time.
I attended an investor Tour in May in Memphis to check out the area. It was hosted by M.I.P and we toured properties, meet lenders, insurance agencies, and other provider doing business with M.I.P
My Criteria/Situation:
100K Purchase price
Good working-class B, B+ area
3/2/brick house
Was looking for 1% rent to purchase ratio
Conventional financing with 20-25% down payment
Utilized 401K loan for down payment and closing costs
The Purchase:
During the M.I.P Property tour in May, they handed out flyers with properties for sale reserved for visitors that weekend. I put down $3K deposit on a house during the first day of the tour.
Below is the Performa and the initial picture of the house. Additional pictures, comps, and a list of renovations were provided, no costs, just items they would do. We had seen a similar house on the tours. M.I.P is willing to replace HVAC's, roofs, windows, etc. when needed, but they will minimize the renovations based on the age of major items, etc.
This house needed a new HVAC/condenser, but the roof and floors were in average condition.
This house was set to be empty June 30, and close August 45 days later, this did not happen as planned.
Timeline of events:
Property Tour May 17-19
Deposit on May 18, 3K for $95K purchase
May 21 Purchase Agreement signed electronically
June 30, the house will be vacant (renovations start)
Was notified in early July tenant would not leave
July 17 house syndicated on Zillow, Realtor.com, Trulia etc. (pictures of current house pre-renovation listed along with a second house-MISTAKE)
July 23, tenants move out and return keys
Aug 31 First set of renovations complete, mostly cosmetic
Through Sep I negotiated with Norada and M.I.P to improve the renovations, I was not satisfied with work nor scope, they agreed to all items and improved the unit through Sep while it was on the market.
Sep 12 Appraisal came in for asking price of $95,000, cost $495
Sep 18th Third Party Property Inspectors found items, M.I.P fixed all issues, Cost $295
Sep 28th, closed on the property, no tenant yet
Closing:
The closing was smooth, mobile notary came to my house
All paperwork initially was signed via DocuSign, but ended up signing everything in front of the mobile notary at the end again
Electronic copies were available post-closing
No issues with wiring money, etc.
Post-Closing:
Home is still empty, Reedy and Company Realtors, LLC is now the Property Management company
Pictures of final renovations were provided after many inquiries
House rent rate was lowered to $965 after sitting vacant all summer at $1065
I was not sure why they raised the rent so high during the closing process. A friend of mine noted that some do that to actually discourage renters during the renovation process, so they can finish and have access. Others note that the marketing department wants to raise the rents for the benefit of all. I do not think this was a major strategy killer, but the house sat empty during peak rental time (Summer before school started) and is still vacant at a price above Proforma.
Some Observations:
Closing costs came out to be much higher than the proforma estimate
Taxes were spot on
Property Mgmt. fee spot on
The vacancy is listed at 4%, even though PM says I takes an average of 45 days to rent, so it's a broad average I'm assuming after tenant leases or across all their properties.
They advertise 2-year leases during the tour and most turnkeys are rented prior to closing, not the case for my property, still vacant
One inquiry has come in for a family whose house burned down, but they want 3-month lease smack in the middle of winter for another renewal, not optimal
Neither the marketing department nor PM inside Reedy was very proactive as far as communication. I had to get Norada involved too many times to push them to email me back. This is probably my major complaint as this is totally controllable. As an out of state investor all we can expect is communication since we are trusting the process 100%.
The delay in closing was also probably controllable since it was their tenant to remove. This caused me a rise in interest rates and the second hit to my credit since it had to be pulled twice over the period of closing.
| | | | |
| --- | --- | --- | --- |
| | Proforma Estimate | Actual | Notes |
| Closing Costs | $2854 | $4086 | %43 higher than the estimate |
| Pre-Pays | $0 | $734 | I was told that M.I.P does not try to estimate pre-pays |
| Interest Rate | 5.25% | 5.375% | I put 25% down, the delay in closing caused me to obtain a higher interest rate |
| Property Taxes | $97 | $97 | Spot on (2017 records) |
| Insurance | $40 | $52 | I used Lipscpomb, M.I.P .recommendation |
| Vacancy | 4% (14.6 days a year) | Since tenant vacated 26% (95 days) | Since my ownership 5% (21 of the 95 days) |
| | | | |
Overall Summary:
Overall, I would recommend Norada and M.I.P. My experience was not perfect, but most items come with the territory in my mind. You must do your due diligence and expect delays.
My major complaint was lack of proactive communication. I work in the I.T. field were daily, weekly communication is the key to working in a remote environment. I have come to expect that from anyone who is in partnership around my investments. I did express my disappointment many times in lack of communication and it improved a bit after closing. I do not hold any one individual at fault, I believe its part of the system, they are overly busy and have to multi-task quite a bit. I think they should be upfront that you might not hear from them for days or weeks sometimes.
I would be more than happy to talk to any investor about my first Turnkey investment. I will most likely do this again because I'm not an expert in BRRRR, Wholesaling, or Fix and Flips. I need consistent CoC, Tax relief, and mortgage pay down, etc.
I think there are some horror stories floating around about Memphis Invest. Do very good due diligence if you invest with them. I thought about doing TK when I first got started. After touring some TK properties I thought better of it and decided to invest on my own instead.
It sat vacant all summer long?!?! IMHO, you need to change management companies pronto. One of my business partners works in Memphis and his houses never sit vacant that long. Nowhere near it. Search "property managers in Memphis" on here and call the ones recommended most. Pick the one you feel best about. I'd be doing that first thing Monday if I were you.
James Wise

Real Estate Broker

from

Cleveland,

OH
replied over 2 years ago
Originally posted by @Lee Ripma :


I think there are some horror stories floating around about Memphis Invest. Do very good due diligence if you invest with them. I thought about doing TK when I first got started. After touring some TK properties I thought better of it and decided to invest on my own instead.
lol oh God. If people are saying there are Memphis Invest horror stories there is no hope for any of us. C'mon Memphis Invest is literally the most respected company in the Turnkey space. I am seeing way too much unreasonable complaining around the forums lately. Just the other day I saw a thread with investors piling on a Turnkey provider because somebody broke into the investors house while it was vacant. It's rental properties guys, that's part of the gig. If you are looking for a 100% risk-less & predictable place to park your money I'd suggest a CD at your local bank.
Correction-I have heard horror stories about Morris Invest, not Memphis invest, my apologies!
I was using Memphis Investment Properties, LLC which is a different company thean MemphisInvest.com, but same area and model.

Originally posted by @Lee Ripma :


I think there are some horror stories floating around about Memphis Invest. Do very good due diligence if you invest with them. I thought about doing TK when I first got started. After touring some TK properties I thought better of it and decided to invest on my own instead.
Some of that time vacant was purposeful in the fact that after the tenant left, the company needed time to renovate, around 30-45 days, so I was prepared for that time, but the extended renovations into Sep and initial delay put us outside the summer. The only impact so far was a hike in interest rate, and the first mortgage payment being paid without any inbound income. On my Texas properties, I truly have around 5% vacancy YoY, so that is what I was expecting 4-5%. I'm hoping year 1 is an anomaly for this property and Y2, Y3 is more like the 4%.
To be fair, I misunderstood the timing. Stay on top of your PM though. Managing your manager is an ongoing thing and a pain in the rear. Their job is not easy and you are going to pay for some convenience they provide but be very leery of sustained vacancies in Memphis. If you have more issues I recommend reaching out to @Alex Craig and @Antoine Martel . I found them both to be very helpful in Memphis. And monitor the Memphis forums on here, it's very active. Best of luck.