Foundation issues? maybe
3 Replies
Mike S.

Investor

from

Colonial Heights,

Virginia
posted over 2 years ago
Hello all. I have an opportunity to buy this brick ranch with a partial walk out basement/garage. Dont see a whole lot of houses in this part of the country with basements. It appears there was a water issue in the past that has been addressed with gutters and an elaborate drain system that drains further out into the yard. Beyond the the slab floor part there is about 2 feet of damp dirt then raises up to a crawl space that is dry. by the appearance of these walls does it look like some concrete repair work was done at some point or do you think it was built this way back in 1956. thanks in advance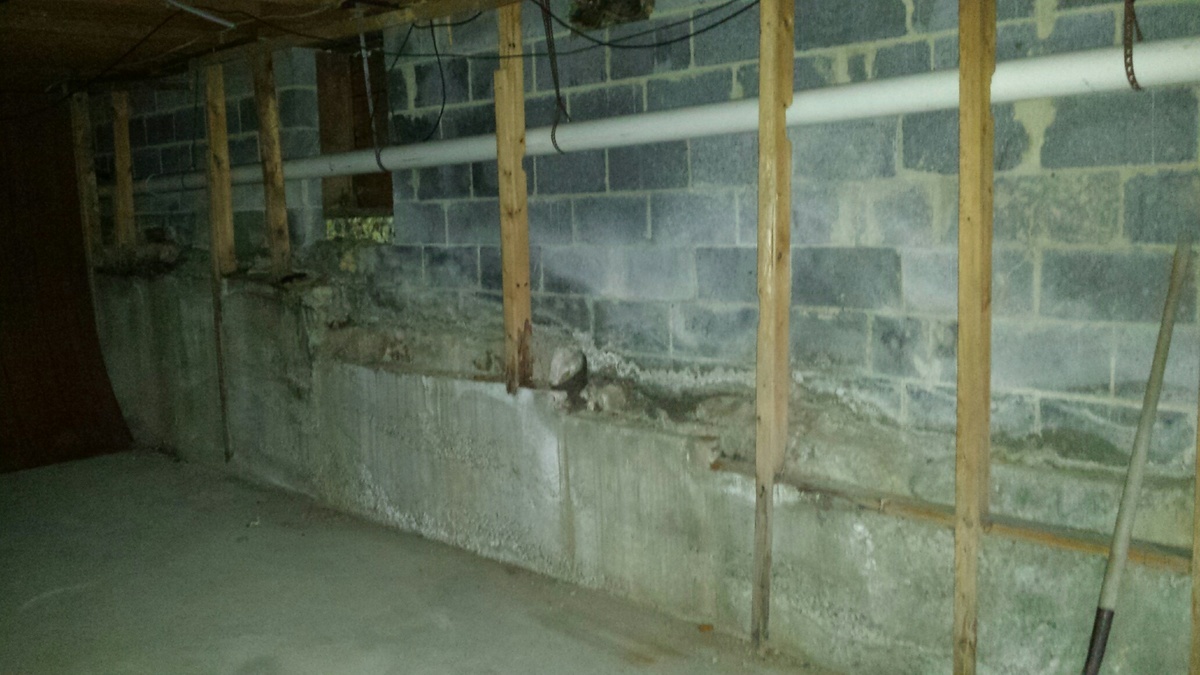 Also this is foreclosure thats been for sale since June.
Steve S

Investor

from

Richmond,

Virginia
replied over 2 years ago
Mike,
It almost looks like they might have excavated the basement further after it was constructed. What is the access like? 
This is a garage under the house. I'm sure it always has been. it just looks odd to me. I know there were issues because they installed a really nice drainage system off of the gutters. I would really like to go back during a good rain. I have the number of a engineer I may call. the house has a few other issues to like an oil tank in the ground. all this needs to be factored in to the purchase price. 
Free eBook from BiggerPockets!
Join BiggerPockets and get The Ultimate Beginner's Guide to Real Estate Investing for FREE - read by more than 100,000 people - AND get exclusive real estate investing tips, tricks and techniques delivered straight to your inbox twice weekly!
Actionable advice for getting started,
Discover the 10 Most Lucrative Real Estate Niches,
Learn how to get started with or without money,
Explore Real-Life Strategies for Building Wealth,
And a LOT more.
Sign up below to download the eBook for FREE today!
We hate spam just as much as you
Create Lasting Wealth Through Real Estate
Join the millions of people achieving financial freedom through the power of real estate investing