Looking for C & B neighborhoods in Columbus, OH
2 Replies
Susan Little

Real Estate Agent

from

Brooklyn,

NY
posted almost 2 years ago
This area intrigues me. Any advice on up and coming areas I should focus on from a buy and hold perspective? Want to research the areas before an up coming trip gauge price points.
Art Perkitny

Specialist

from

Cleveland,

OH
replied almost 2 years ago
Here is a map showing the areas ranked B and C according to an algorithm I developed. It ranks areas based on the following data points, obtained from the American Community Survey
- Median Home Value
- Median Rent
- Median Household Income
- Poverty Rate
- SNAPS (Food Stamps) Rate
- College Graduation Rate
- Vacancy Rate
Hope this helps!
Remington Lyman

Real Estate Agent

from

Columbus,

OH
replied almost 2 years ago
@Susan Little I am looking here for my next investment. I primarily go after multifamily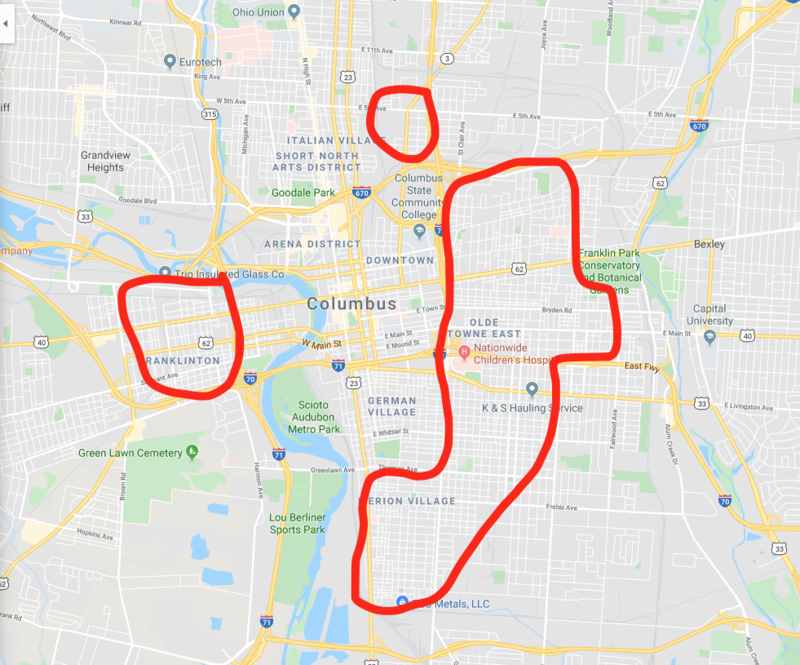 Free eBook from BiggerPockets!
Join BiggerPockets and get The Ultimate Beginner's Guide to Real Estate Investing for FREE - read by more than 100,000 people - AND get exclusive real estate investing tips, tricks and techniques delivered straight to your inbox twice weekly!
Actionable advice for getting started,
Discover the 10 Most Lucrative Real Estate Niches,
Learn how to get started with or without money,
Explore Real-Life Strategies for Building Wealth,
And a LOT more.
Sign up below to download the eBook for FREE today!
We hate spam just as much as you