New kitchen for a 2/1 rental property
1 Reply
Sam Leon

Investor

from

Fort Lauderdale,

Florida
posted almost 5 years ago
A newly acquired duplex on one side it's a 2/1 (or technically a 1/1 with a den as the den doesn't have a closet) I have a kitchen area - fairly standard - all along one wall, the wall being 11' 2" long and all the cabinets and appliances need to be on that wall.
Currently it's a blank wall, as everything was ripped out by previous owner before foreclosure.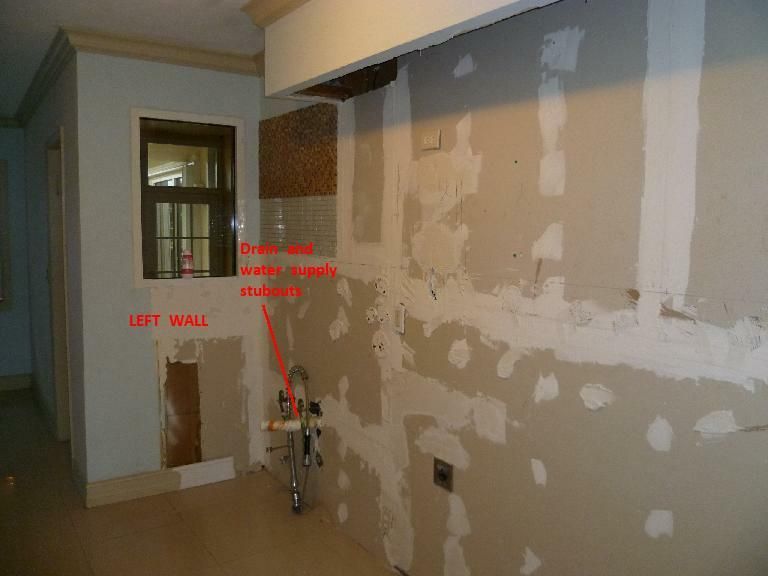 I am trying to get some input on the design and layout, not so much "which is better?" but "which is better as a rental in a typical, stable, working class neighborhood?"
As dictated by existing locations of the plumbing vent and drains, as well as electrical receptacles for range, microwave, refrigerator, dishwasher/disposer, some things are going to go where they need to go.
So here is one alternative from left to right.
=============== LEFT WALL
SINK 24" with cabinet - vent stack there, hot and cold supplies there.
DISHWASHER 24" with counter top.
RANGE 30" - range receptacle there, microwave receptacle up top.
Cabinet 30" with counter top.
1/2" board
Refrigerator 30"
=============== RIGHT WALL
The only problem is there is no counter space on either sides of the sink.
So here are some decisions I am trying to make.
(1) Is having a dishwasher a necessity for a 1/1? If I forget about the dishwasher I can probably center the sink in that 48" space and have counter on both sides. Even a double bowl sink.
(2) I am leaning to NOT run an ice maker line to the fridge. There is not one now.
(3) Deciding between cabinet legs versus toe kicks at the bottom. Floor is porcelain tiled all the way to the walls. Toe kicks have to be painted each time as it gets smudges and if there is a leak they always disintegrate. Metal legs give a more modern look and lifts the cabinets off the floor.
(4) Disposer yes or no? I am undecided but if there is going to be a dishwasher I will throw in a disposer.
(5) Countertop choices - what is the best material for the buck besides laminate?
Oh, on the opposite side of this wall are some additional pantry areas with shelves and another recessed area for more cabinets.
I had hope to put the fridge there, but it's not deep enough - only 24".
replied almost 5 years ago
Who are you trying to attract? If you are looking for young professionals just starting out. Counter space is not important but dishwasher is HUGE.
Create Lasting Wealth Through Real Estate
Join the millions of people achieving financial freedom through the power of real estate investing