"Mobile Homes: The Middle Class's New Affordable Housing" Event!!
2 Replies
09/13/17 06:30PM
The Point - 830 S. Sepulveda, Suite 200, El Segundo, CA
$25
Disclaimer: BiggerPockets does not support or sponsor any meetups unless otherwise noted. Do your due diligence before attending any events. You may be agreeing to attend an event that includes promotion, pitching, or high-pressure sales tactics or techniques. Poster certifies that there will be no pitching of products or services at this event.
Mathew Owens

Flipper/Rehabber

from

Manhattan Beach,

CA
posted over 3 years ago
RSVP HERE - https://www.meetup.com/fibisouthbay/events/242417316/
Price: $25 at the door, $20 Presale (Presale ends at 3pm on 9/13)
Location: THE POINT 830 S. Sepulveda, Suite 200, El Segundo CA 90245
Agenda:
6:30 - Networking - The Point
7:15 - Introductions
7:25 - Panel discussions - Mobile Homes
9:00 - Networking - The Point
PANELISTS
Bryce Robertson - "Your Australian Mobile Home Park Mate" - Principal @ PropertyWorkz
Real estate investing entrepreneur, educator and a large driving force behind the highly geared PropertyWorkz team. A native from Australia, Bryce has 20 years' experience in major construction, real estate and business. Having traveled 50+ countries over 6 continents in search of greater wisdom and prosperity, and owning businesses in 5 countries over 3 continents. Bryce is a well versed entrepreneur and highly equipped to accommodate your local, national or international MHP investing needs.
http://propertyworkzllc.com/about.php
Joe Lahore - VP Sales at Homepath Communities Inc.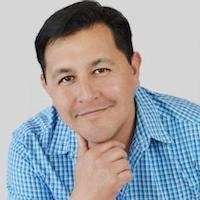 Joe is a part-time investor. He began investing in 2002 and since then he has been involved in multiple transactions fixing, flipping single family and multi-unit deals implementing various acquisition strategies and managing his own rental portfolio. During the meltdown, he decided to stop flipping houses and to begin building monthly cash flow by owning and operating mobile home parks. Things were not easy at first, as his first mobile home park deal was a major REO "Turn Around" property, a 141 space park. Purchased for $350,000 at the end of 2008. After lots of lessons learned… including a potential property rezoning from the City… today's value is $2.4 Million. The second community was a much better deal, "Turn Key" project which turned a profit from day one. After managing many improvements and "only" with industry trade experiences learned from the trenches – he was able to raise its value to $1.2 Million from $560,000 since December of 2012. The Third MHP promised a great upside potential and was acquired on August, 2015 for $420,000 and its currently valued at $1 Million utilizing the same strategies. The fourth deal was seller financed with strategic asset allocation tax strategies and currently runs at 94% occupied. This property is a bit of a "Hybrid" as it has 65 mobile homes, 38 RV Spaces, four single family houses, two duplexes and one commercial building. All properties produce a healthy and consistent monthly cash flow. Joe is also under contract with another mobile home park and one 11 unit apartment building. Joe is methodical on the way he manages growth and scalability and ultimately strives for cash flow by owning and operating mobile home parks, aka. "The Jerry Springer of Real Estate". Joe does not watch late night TV real estate gurus and he dislikes all the fluff that is found concerning investing in real estate nowadays. He is a firm believer that there is no substitute for real experience, roll-up your sleeves, get your hands dirty and crawl under a trailer if needed - to get things done - type attitude. Joe is the founder of OC FIBI and has been married 20 years to Claudia, with two children and one chocolate Labrador. He also loves to mountain bike and to play soccer as much as possible.
Tim King - Blue Pacific Property & Investments, Inc.
Tim is a real estate investing entrepreneur. For the last 15 years he has specialized in affordable housing in the form of mobile homes and mobile home communities. One of the avenues he has specialized in locally is buying older, usually run down mobile homes in need of repair, fixing them up and then selling them to the end buyer with seller financing. Very few banks will lend on mobile homes these days so he has been able to enable many people to buy homes they would not have been able to afford otherwise. A second avenue that he has pursued is the actual ownership of the mobile home parks themselves. These have been primarily turnaround situations where he has fixed up older homes in the parks as well as brought new homes in and then sold them to tenants with seller financing. There is an ever-growing need for affordable housing as well as a desire to be a home owner. Mobile homes are one of the few solutions to both of those issues. Tim's philosophy is to try to do well by doing good.
...
The South Bay Chapter of FIBI was started because we truly believe in the power of helping others invest without having to receive something in return. There will be no sales pitch at any of our events and we guarantee you will be educated via our unique panel format. Our years of real estate experience have allowed us to cultivate an incredible group of professionals that are smart, successful and willing to share their experience with you.

Each month, we will feature a topic that is critical to successful investing in real estate and invite a range of panelist that specialize on the subject. Besides us moderating the discussion to mine for the most relevant information, we will also encourage audience participation so you can get your questions answered.

Please come check out one of our meetings and we promise you will receive beneficial information, superb networking with other real estate investors and most importantly, NO sales pitch.
Hi Mathew, I won't be able to make it to the Mobile Home event tonight, but would love to find out how to get more information about this trend or see if there will be another presentation or video replay soon.
Best Regards,
Vinny Randazzo
Mathew Owens

Flipper/Rehabber

from

Manhattan Beach,

CA
replied over 3 years ago