Macro & Micro Economics: What's Going to Blow up in our Face Next
1 Reply
This event is brought to you by:
10/11/17 06:30PM
The Point - 830 S. Sepulveda, Suite 200, El Segundo, CA
$25
Disclaimer: BiggerPockets does not support or sponsor any meetups unless otherwise noted. Do your due diligence before attending any events. You may be agreeing to attend an event that includes promotion, pitching, or high-pressure sales tactics or techniques. Poster certifies that there will be no pitching of products or services at this event.
Mathew Owens

Flipper/Rehabber

from

Manhattan Beach,

CA
posted almost 2 years ago
RSVP HERE - https://www.meetup.com/fibisouthbay/events/2427711...
Topic: Macro & Micro Economics: What's Going to Blow up in our Faces Next?
Price: $25 at the door, $20 Presale (Presale ends at 3pm on 10/11)
Location: THE POINT 830 S. Sepulveda, Suite 200, El Segundo CA 90245
Agenda:
6:30 - Networking - The Point
7:15 - Introductions
7:25 - Panel discussions - Macro, Micro Economics
9:00 - Networking - The Point
PANELISTS
Steven F. Carvel, J.D., LL.M. - Estate Planning/Tax/Trusts/Probate
Steven F. Carvel, J.D., LL.M. is a Manhattan Beach based tax and wealth planning attorney that consults with over six-hundred and fifty of the wealthiest individuals and families in southern California. In that role, he is asked to participate in nearly daily calls and meetings with high level wealth strategists, and reviews transactions proposed to the wealthiest people in America. Accordingly, he is privy to where the "money" is coming from, and where it is going. In fact, few people get such unlimited access to what the most successful investors are doing today.
Christina Suter - Founder and Lead Consultant of Ground Level Consulting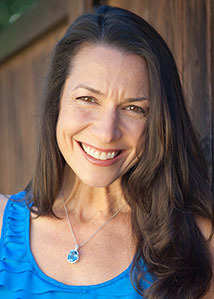 As the founder and lead consultant of Ground Level Consulting, Christina L. Suter brings two decades of real-world experience as a serial small business owner and real estate investor. She developed her extensive financial and operational skills firsthand as she faced and overcame the challenges and demands of small business ownership while developing an extensive real estate portfolio.
In 2002, Christina made the decision to leverage her experience into helping other small business owners and real estate investors. Ground Level Consulting is a consulting practice that works the way an entrepreneur works, dealing with the pressing problems of a business on the ground level and in real time. Since launching Ground Level,Christina has provided support throughout southern California and the western United States to numerous small businesses and real estate investors at all levels as they moved beyond surviving to thriving.
Additionally, Christina has enjoyed a successful personal history of real estate investing and portfolio management, having invested over $15 million in assets in her career. This success and the success of her consulting practice
encouraged Christina to share her experience and approach by founding Ground Level Investor. Ground Level Investor, which focuses on helping clients develop and manage real estate investments that support personal values and contribute to financial success. Christina's solid background and education--including a Bachelor's degree in Business, an Associate's in teaching, and a Masters in Psychology--strongly influence her work with Ground Level clients.
Not only does she have a keen insight into successful business and investing strategies, but she teaches the personal and professional skills needed to promote growth and opportunity. And, she does this in a warm, supportive, non-judgmental way that is always highly respectful of personal values. - See more at:
http://www.glinvestor.com/pasadena-los-angeles-small-business-consulting
Jeremy Roll - Co-Founder of FIBI, Roll Investment Group
Jeremy has been an active real estate and business investor for over 15 years who left the corporate world in 2007 to become a full-time passive cash flow investor. He is currently an investor in more than 50 opportunities across over $500 Million worth of real estate and business assets. As Founder and President of Roll Investment Group, Jeremy manages a group of over 1,000 investors in the US and Canada who seek passive/managed investments in real estate and businesses. Jeremy also co-founded For Investors By Investors (FIBI), a non-profit organization, in 2007 with the goal of networking with, learning from, and helping other investors. FIBI is now the largest group of public real estate investor meetings in California with over 23,000 members. Jeremy is originally from Montreal, is a licensed California Real Estate Broker (for investing purposes only), has an MBA from The Wharton School, and is an Advisor for Realty Mogul, the largest real estate crowdfunding website in the US. Jeremy welcomes e-mails ([email protected]) to network with or help other investors and to discuss real estate or business investments of any size.
...
The South Bay Chapter of FIBI was started because we truly believe in the power of helping others invest without having to receive something in return. There will be no sales pitch at any of our events and we guarantee you will be educated via our unique panel format. Our years of real estate experience have allowed us to cultivate an incredible group of professionals that are smart, successful and willing to share their experience with you.

Each month, we will feature a topic that is critical to successful investing in real estate and invite a range of panelist that specialize on the subject. Besides us moderating the discussion to mine for the most relevant information, we will also encourage audience participation so you can get your questions answered.


Please come check out one of our meetings and we promise you will receive beneficial information, superb networking with other real estate investors and most importantly, NO sales pitch.
Kristina Heimstaedt

Real Estate Agent

from

Newport Beach,

California
replied almost 2 years ago
Create Lasting Wealth Through Real Estate
Join the millions of people achieving financial freedom through the power of real estate investing