Workshop at Oregon REIA
No Replies
This event is brought to you by:
10/12/19 09:00AM - 04:00PM America/Los_Angeles
Hilton Garden Inn, 3528 Gateway Street Springfield, Oregon 97477
$60
Disclaimer: BiggerPockets does not support or sponsor any meetups unless otherwise noted. Do your due diligence before attending any events. You may be agreeing to attend an event that includes promotion, pitching, or high-pressure sales tactics or techniques. There may be pitching of products, services or properties at this event!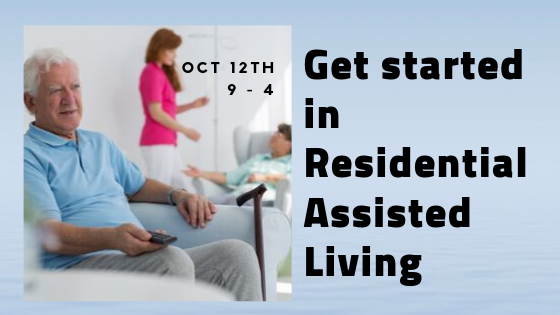 Learn How to Turn One Single Family House into a Monthly $5,000-$15,000 Cash Flow!
Residential Assisted Living Care Homes
Senior housing is the best opportunity for the next 20 years in real estate investing.
Many seniors are currently paying between $3,000-$10,000 a month for housing and care that, It could be you that collects that money.
The need for residential assisted living homes is growing exponentially and capacity isn't keeping up. Timing is key... this mega-trend is here NOW.
In this session, Emmanuel will show you step-by-step:
- How to turn a Single Family Home into a cash flow machine
- How to rent your home and get TWICE the fair market rent
- How to operate the business (if you want to) AND still collect the rent
- How to NET $5,000-$15,000 per month from each house