Baltimore REIA's "Rehabbing For Big Rewards" class
No Replies
This event is brought to you by:
05/16/20 09:00AM - 05:00PM America/New_York
Best Western Plus Hotel & Conference Center, 5625 O'Donnell St., Baltimore, MD 21224 Baltimore, Maryland 21224
Free
Disclaimer: BiggerPockets does not support or sponsor any meetups unless otherwise noted. Do your due diligence before attending any events. You may be agreeing to attend an event that includes promotion, pitching, or high-pressure sales tactics or techniques. There may be pitching of products, services or properties at this event!
Who needs to know rehabbing? You do! Because virtually everyone in the real estate business needs to understand the fundamentals of fixing up a property.
Check out this video with contractor Rhyan Gamet and rehabber David Page at a current project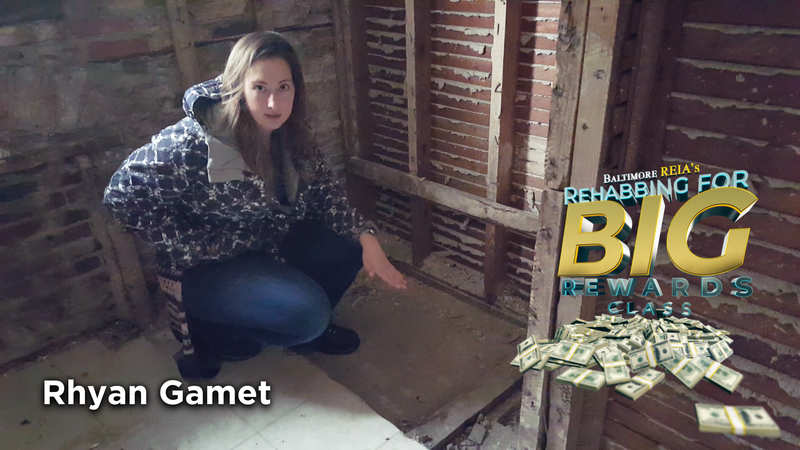 View part 2: bath and basement

Local rehabber David Page will share his expertise with you — knowledge earned at a huge expense in time and money — so you can get up to speed fast for a modest amount of money.

David has been rehabbing exclusively in the Baltimore area for several years. With more than 40 rehabs under his belt — from row houses to detached houses, in the city and county — David has been there, done that, and bought the sump pump.

Special guest Rhyan Gamet is a general contractor who has done everything from cosmetic to full-gut rehabs. She'll show you how to do a quick ballpark estimate so you can come up with an offer — before someone else gets the deal!

Members pay $297 with early-bird discount, non-members $397. Regular price is $100 more for each.
Click the link to sign up: Baltimore REIA's "Rehabbing For Big Rewards" class
For details on pricing and more—and to explore our meetings and other classes—visit www.BaltimoreREIA.com.