Home Depot Kitchen? IKEA kitchen?
12 Replies
Erin Silva

Real Estate Agent

from

Atlanta,

Georgia
posted over 2 years ago
hello! 
Was wondering where fellow flippers are purchasing their kitchen cabinets? Suggestions and pictures are appreciated! 
Thanks! 
I have done both local cabinet suppliers and RTA cabinets from the Internet. I have had good luck with both.
Below is a sub $3000 set of RTA online cabinets. There aren't a lot which explains the price, but I was happy with the end result.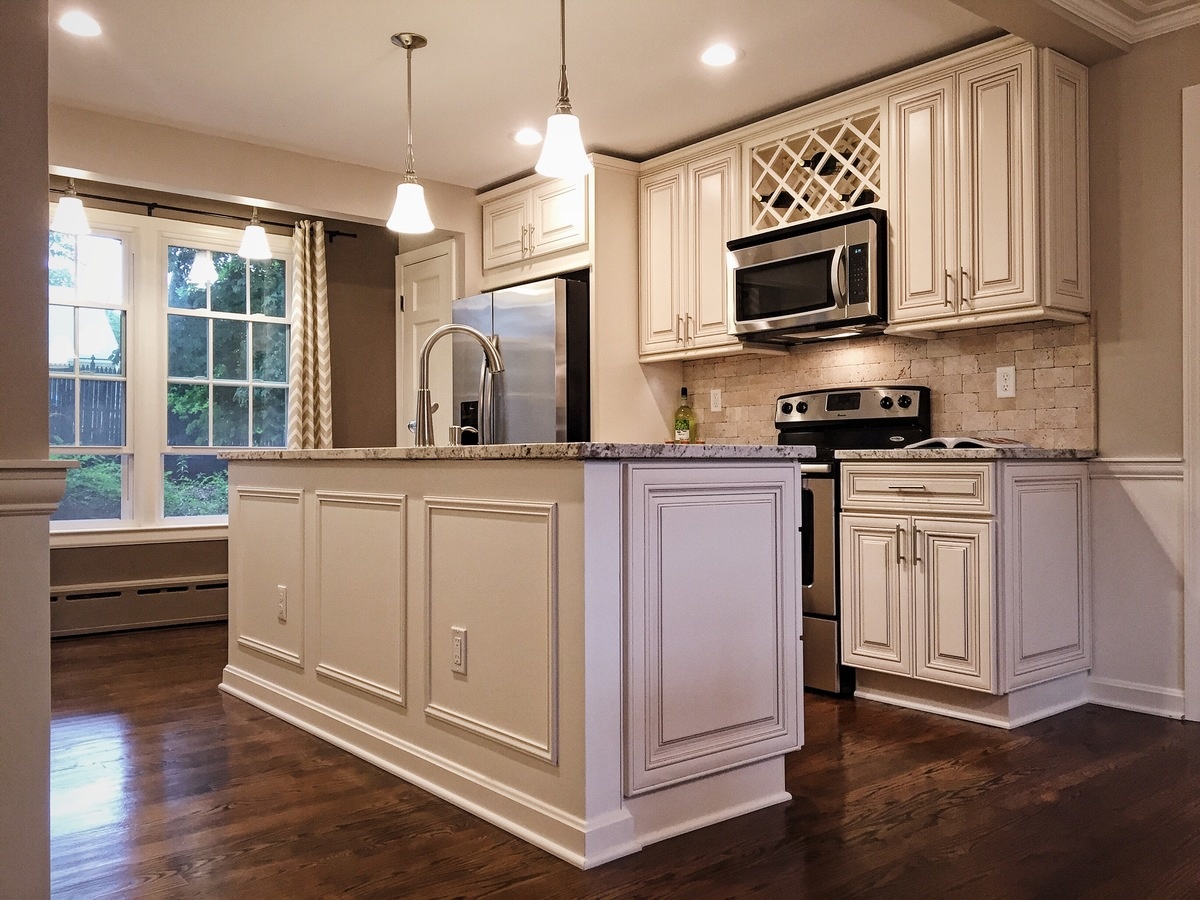 Julie Marquez

Investor

from

Seattle,

Washington
replied over 2 years ago
@Erin Silva I hear Ikea cabinets are really easy to install. Everyone who uses them, loves them. They also have a good planning software. If you want real plywood (over particle board), try Denver Cabinet Express. I haven't actually done any yet, that's just what I've heard through BP and other investors.
Mike Olson

Real Estate Agent

from

Denver,

Colorado
replied over 2 years ago
I've had pretty good luck with J & K Cabinetry in the past. Just make sure you have enough lead time to get them in.
Erin Silva

Real Estate Agent

from

Atlanta,

Georgia
replied over 2 years ago
Thanks for the suggestions! @Brian Pulaski that kitchen came out lovely. I'm working with a small space as well and thinking of a similar layout!
Todd Fithian

Investor

from

Riverside,

California
replied over 2 years ago
@Brian Pulaski nice work! Lols purdy! Honestly your best bet if you're going to be flipping over and over, is to find a good cabinet guy that is cheap and quick, but that can take a long time to create a relationship like that. I've done many IKEA installations, and they really aren't too bad. I just suggest adding support, nails/screws, whatever to places that won't be seen. We did and they are still doing very well. Some of the IKEA stuff can be a bit, flimsy.
Micki M.

Flipper/Rehabber

from

Asheville,

NC
replied over 2 years ago
@Erin Silva I used Ikea kitchen in my last project and the thing I liked is that cabinets are always in stock. On a previous project we came up a couple inches short and I had to order a new cabinet from Home Depot which delayed me 5 weeks.
George P.

Property Manager

from

Livonia,

MI
replied over 2 years ago
cheaper cabinets are mostly regional throughout the US. i buy amazing oak cabinets - $100 per box but you can't get them in atlanta. I am sure you have cabinets that i can not get as well.
i buy mine from HD. look at the kitchens on my site to see how they look.
I found a great local cabinet supplier for my latest house, and I do the install and trim in a day or two. This is another RTA kitchen I am having the granite template done as I type this. These cabinets I saved $700 by having them flat packed and building them myself. Took about 20 minutes a cabinet to put together.
PS: ignore the mess... had to clear the kitchen area in a hurry :)
Manolo D.

Contractor

from

Los Angeles,

California
replied over 2 years ago
@Erin Silva I wouldn't order anything on both. Ikea is overpriced in my opinion, homedepot is a dropship company when speaking about cabs. Since I am in LA and time is money here, a lot of money, I order them from a local guy. I look at his samples (obviously I know what I am looking for), and ask him if he could beat HD price by 10-20%, or if on the same price but free install, i'll use his/her company, with a clause that his cabs are better than his samples. I usually get them hooked. My delivery has never been more than 5 working days. i also offer 15% premium when i need it within 48 hrs.
John Hickey

Investor

from

Chappaqua,

NY
replied about 2 years ago
@Brian Pulaski nice kitchens
@Erin Silva Ikea all the way for me. I use the pax systems in the closets too.
I first put Ikea cabs in a rental 5 years ago no issues. The tenants are slobs they've had water leaks they don't take care of anything and the cabs are fine.
I put them in my own house this year after pricing out a few ways. I had been using a semi custom guy on my flips but decided to switch because the look of the Ikea cabs is more appealing to buyers and renters near me. I'll never go back.
I've pulled out plenty of warped plywood boxes, any material any shelf will warp if you overload.
I used to make built ins before I started to flip and when we I was doing a long shelf I would goto www.sagulator.com. MDF holds up well if not overloaded for too long of a span.
Reasons I will use ikea again
I used a designer(not Ikea) to lay out the kitchen. After I got the plan, the architect had me reframe out parts of the kitchen to fix some structural
Issues that had come up.
So I had a basic plan but now we had to reframe.
If it was Semi custom and I had ordered I would be cutting and redoing cab boxes on site. Not the end of the world but by no means do you want to be remaking brand new cabinets.
With Ikea this was easy.
Easy to get in a day. All day we were framing the kitchen. When done, I took my measurements. I Left my house by myself at 5pm I rented a truck and got to NJ by 730pm. By 10 pm I had 300 boxes to check on the sidewalk. By midnight I had the truck loaded. At 1am I was unloading boxes at the new house. 3am the truck was returned I was in bed with a smile on my face.
This was easy because I was on schedule. That's all that counts to me. Can it be done, and how long.
Style for the price Ikea can't be beat.
I don't know too much about the rest of Ikea I only use the closet system and the kitchen cabinets. If put together right they are fine. I have a 12' island with 1800 lbs of granite sitting on them. They look to be doing fine.
Kyle Doney

Flipper/Rehabber

from

Golden,

CO
replied about 2 years ago
@Brian Pulaski How much did those cabinets run ya? I am doing a kitchen of similar size with an island right now. Whats the turn around time from ordering? 
Brian Pulaski

Flipper/Rehabber

from

Montgomery,

NY
replied about 2 years ago
I have not spent more than $4000 on cabinets. The photo above was in the $3200-3400 range.
Create Lasting Wealth Through Real Estate
Join the millions of people achieving financial freedom through the power of real estate investing