Investor Carrot Options
2 Replies
posted about 2 months ago
Trying to decide between Core, Content Pro & Advanced Marketer plan. Is the Core sufficient enough in regards to SEO?
Ed Brancheau

Real Estate Coach

from

San Diego,

CA
replied about 2 months ago
The short answer is YES.
I'm an SEO expert that runs a successful digital marketing agency so I know what I'm talking about.
And while the content that they deliver for SEO purposes is good for making your blog seem active without having to do much work. However, the content doesn't rank well.
I'd say it's better at establishing trust once the person gets there.
That said, I have the Advanced package and I've highlighted in the image below, why I have it:
Their chat support is great and takes care of 95% of all problems but those 5% of more difficult problems are taken care of so much quicker with a conversation on the phone.
Regarding the other arrows:
Unlimited tracking links will make your advertising more effective because you can track more details.
The premium designs do look better.
Be sure to use the dedicated onboarding specialist. I can't remember how far out you have to schedule your appointment but don't start building your site until you get them on the phone. You'll save a lot of time, aggravation, and maybe even money. (If had a few clients come to me to fix problems that they would have avoided by going with a Carrot onboarding specialist.)
Then there's the most important part of real estate investing... Marketing.
And that's why you're choosing Carrot in the first place, right? Well, this one on one will help you achieve higher ROI.
Personally, I think Advanced is worth the investment even though the feature you asked about is really the thing they do the worst.
Jerryll Noorden

Flipper/Rehabber

from

Wilton,

CT
replied about 2 months ago
You are not understanding what SEO is, reading your question.
None of the packages are "enough" for SEO. So the answer is NO
SEO has nothing to do with the tier payment of carrot.
SEO is NOT about Google. SEO is about PEOPLE! And no offense to all the SEO agencies out there but I have YET to see anyone do this right.
You need to make sure people love your site and find your site valuable. You can do this with a WIX website for all I care about. There are advantages to carrot absolutely, like site speed etc. etc. But you are missing the point of SEO.
SEO is not about backlinks, or citations or what ever else Google and a ton of other SEO "experts" will make you believe.
SEO simply is about having the website that provides the MOST value to people compared to your competitors. It is about bringing value to people, so it is about people, not Google.
Focus on people NOT Google and you will see this happen: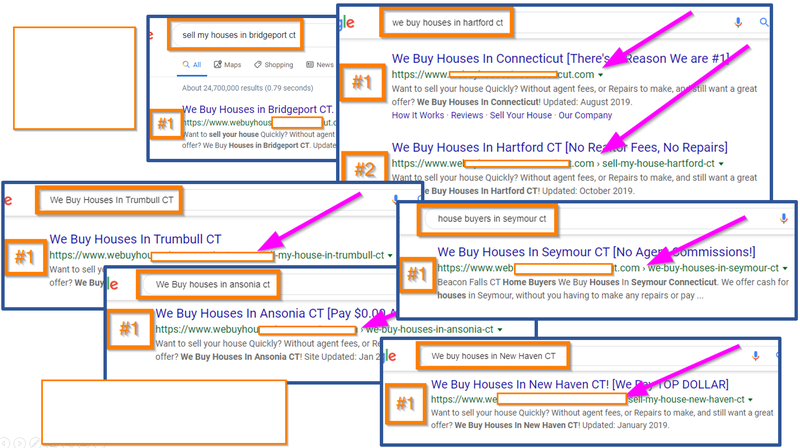 If you want to know how to do this just like me, I will be speaking at he Bigger pockets conference in New Orleans and I will share in full detail how to dominate your market and make crazy money through true SEO.