Down payment Seasoning
8 Replies
Jean Claude

Investor

from

Atlanta,

Georgia
posted over 3 years ago
So I have a few rentals already but like everyone else I am looking to expand my portfolio. I have talked to a few private and hard money lenders and came up with an idea i would like to try. I have a discover card with a high limit 25k and on average would need about 5k-7k per single family residence down payment . (Upstate NY)
Discover allows you to do unlimited bal transfers directly to bank account (cash) and then you have one year at 0% APR.
My idea is bal transfer , then season funds 2 months in savings , buy and close (turnkey with tenant) 35 (max) (another 2 months) rent will range 750 to 800.
Leaving 8 months so FAR.
Mortgage will be a 15 or 20yr (I am 24) which means as long as i can get 500 a month after mortgage 8x5 = 4000.
I come out with only a balance of $1000 when 0% apr expires.
I have reserves as well from my other properties but my mentor told me to think about creative financing . What do you guys think?
Jean,
If you are dealing with HML/Private lenders, seasoning should not be an issue. With HML Interest rate, fees and loan length will be your big issues. Private lenders are variable in terms of those three.
I can see where you might get into some issues if you are unable to pay down the balance in one year, however, it doesn't look like a killer even if you end up with 5K left at the end of the year.
You don't mention if you have W2 income, but certainly, if you do, your first priority is to get the credit card balance gone.
Other than that, just make sure that your buildings can run with whatever debt load you put on them, and still turn a profit after reserves, maintenance and all other expenses, including mortgage and credit card payment.
Hope that helps.
Good Luck!
Jim
thanks for your insight ! And yes I currently do have W2 income as well
Jeff Filali

Rental Property Investor

from

Broken Arrow,

OK
replied over 3 years ago
@Jean Claude I just took advantage of my Discover 0% interest offer also, and have used other 0% offers from Chase & Capital One also. I normally pay all my business and personal bills on credits cards to rack up the cash back points, and I pay them off every two weeks. But when they offer 0% promos, I leave the max balance on the card because I can make more money with the money instead of paying off. Last year I was able to use close to $35,000 in zero interest money to expand my flipping and received a lot of cash back also. I loves me some free money.
Another thing I do is take advantage of very low interest offers as well. Anytime I can get money at 4% or less, I take advantage of it because I can make at least 3-4x that return off the same money. I have a student loan I could have paid off by now, but it's like 3.5%, so why when I can use the same money to make money.
Awesome bro ! Thanks for your insight I am going to put this in motion ASAP!
Steve B.

Rental Property Investor

from

Arlington,

VA
replied over 3 years ago
Kerry Boyle

Lender

from

Washington,

DC
replied over 3 years ago
I think this is a viable strategy. Please be aware that your debt will increase and this will actually have a legitimate change in your credit score.

Everyone will review your credit score, even HMLs, to ensure that you aren't a big risk.
My point is, if you use a HML that doesn't have money seasoning requirements you can shorten your timeframe and decrease your exposure to the debt and end of 0% term. Best of luck, feel free to connect for any specific questions.
Benjamin Burket

Realtor

from

Canandaigua (Rochester area),

NY
replied over 3 years ago
Hi @Jean Claude , I think I found the offer you're referring to (see attached photo). Does the offer you have include a 3% fee for the transfer like mine shows? I'm curious to see if there is an offer that does not include the transfer fee.
@Jeff Filali , is this the same offer you used as well?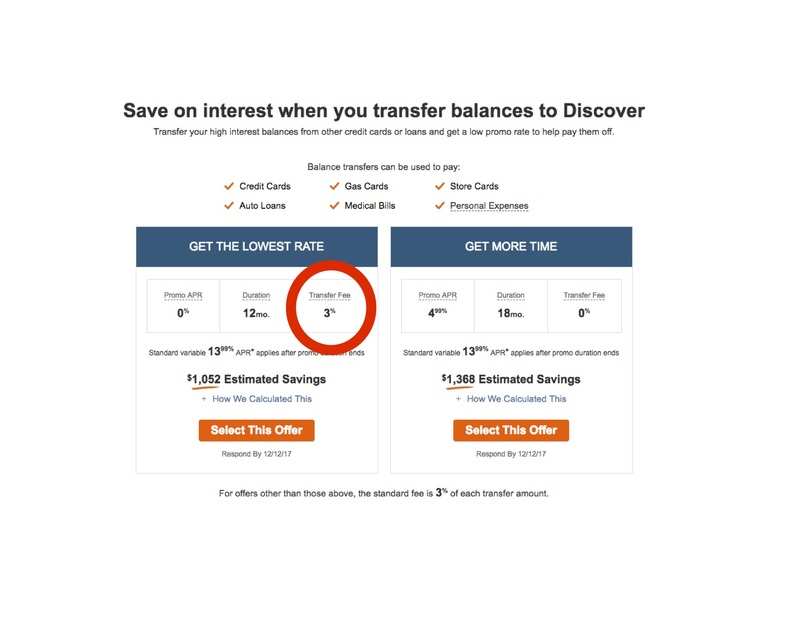 Sara Abernethy

Investor

from

Hummelstown,

Pennsylvania
replied about 3 years ago
Are commercial lenders concerned with down payment seasoning? For past bank loans, I have had to provide bank statements, but this is my first commercial loan. I'm just wondering if I'll have to provide those statements.