Newburgh, NY Real Estate Meet-up in DUMBO
14 Replies
01/28/18 01:00PM - 02:00PM America/New_York
Meet me at a table in Brooklyn Roasting Co. , 25 Jay St Brooklyn, New York 11201
Free
Disclaimer: BiggerPockets does not support or sponsor any meetups unless otherwise noted. Do your due diligence before attending any events. You may be agreeing to attend an event that includes promotion, pitching, or high-pressure sales tactics or techniques. Poster certifies that there will be no pitching of products or services at this event.
Sarah Hooff

Real Estate Broker

from

Newburgh,

NY
posted over 3 years ago
Interested in moving to or investing in the Hudson Valley? Ready to get out of Brooklyn, but not ready to give up walkability, diversity, and the crappy-but-charming corner bodega?
Meet up with other like-minded people and get a chance to pick the brain of a real estate agent working exclusively in the City of Newburgh, NY -- one of the most beautiful, interesting, and up-and-coming real estate markets in the Hudson Valley.
Meet us at a table at Brooklyn Roasting Co in DUMBO at 1pm on January 28th.
No question is too silly, no level of interest is too shallow, and heck, the coffee is good.
Hi Sarah!
I am a newbie investor who is interested in the Newburgh area. I would like to know if this meetup is still happening before I change my work schedule to make it?
Account Closed
replied about 3 years ago
@John Hickey thank you John!
Yes it is on indeed! Thank you John!
Running a few minutes late, but look forward to meeting you all shortly!
replied about 3 years ago
Hey Sarah, I am here, but cannot see you. Where in coffee shop is the group? Thanks!
I am so sad I was not able to make this event. If there ever is another please keep me posted!
Thaddeus D.

Investor

from

New York,

NY
replied about 3 years ago
Many thanks to Sarah for putting on the event today.
What an amazing group of people! I want you all to be my neighbors.
Talk soon, and thanks to the Roasting Company for making a little elbow room for us to have such a nice, cozy conversation!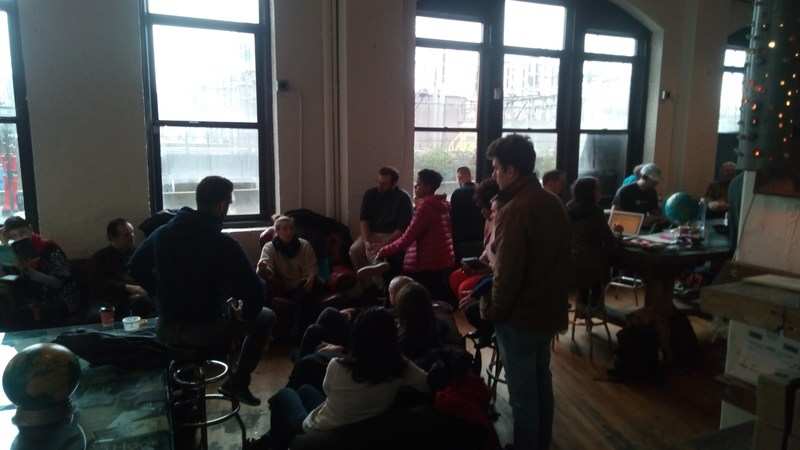 Thanks to Sarah for putting together this informative event! I'm excited to keep an eye on Newburgh as a potential future investment. It seems like there is some good momentum happening! Thanks again.
@Sarah Hooff , have you scheduled your next NYC meet up yet?
Account Closed
replied about 3 years ago