Wholesaling Class - full day - March 10, Hurst, Tx.
1 Reply
This event is brought to you by:
03/10/18 09:00AM - 05:00PM America/Chicago
Park in underground garage; enter glass doors; go up 1 level, 1601 Campus Dr. Hurst , Texas 76053
$239.00
Disclaimer: BiggerPockets does not support or sponsor any meetups unless otherwise noted. Do your due diligence before attending any events. You may be agreeing to attend an event that includes promotion, pitching, or high-pressure sales tactics or techniques. Poster certifies that there will be no pitching of products or services at this event.
Cindy Carriger

Landlord

from

North Richland Hills,

TX
posted 11 months ago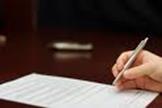 Make Money FAST - Without spending money on repairs or tenants ( WHOLE DAY SATURDAY CLASS!)  From START to FINISH you'll learn the whole process.  After your class, we are here for your questions!
"Wholesaling got our investing business off to a fast start. If you are either new, struggling to find good deals, or want to build cash for your long-term investments this is the class for you."-  Instructors Robin & Cindy Carriger - Investors since 2003
Topics Covered Include:


Determining What a Deal is Worth
Finding & Negotiating Wholesale Deals — Where to Look & Market
Communicating with Sellers — What questions to ask & how to Negotiate Price
"Getting it Under Contract"
Using Contract "Escape Clauses"
Finding & Negotiating with Rehabbers who will Buy Your Wholesale Deals
Closings—Techniques for "Closing the Deal" and Avoiding Closing Table Problems
These are just a few of the topics we'll cover in our full day class. For more information about the class, please feel free to go to contact Robin Carriger at (817) 300-1132, or email him at [email protected]
TESTIMONIALS:

"Wow! I've been to a lot of great classes & yours is among the best."  Rick Irving - Real Estate Broker & Investor

"The class was excellent! It provided me with the training I needed to go out and work deals. But what impressed me the most
was your immediate response to my additional questions the very next day. Great support!"  Steve Labus - Real Estate Investor (I have quit my corporate job and invest full time!)


   Robin & Cindy Carriger Instructors
    


LOCATION:
Hurst Conference Center 
1601 Campus Dr, Hurst TX, 76054 
Meeting here weekly to learn and network!  Our group has been training investors since 2007.  To learn more about our investor network and training group, go to www.dfwreiclub.com
COST TO ATTEND:
Free of Charge for DFW REI Club Diamond Members 
20% Discount Off Prices Below for DFW REI Club Platinum, Gold & Sapphire Members
(more info on memberships found on our website)
$199.00 - by February 20, 2018
$219.00 - by March 3, 2018
$239.00 - after March 3, 2018
Please register as soon as possible so we can have materials and food for each registrant.  If you sign up last minute or just show up, materials may not be available!
MEALS INCLUDED:
BREAKFAST (Danish - Pastry) and LUNCH at nearby restaurant provided with your tuition
DATE: 
MARCH 10, 2018 (SATURDAY) FROM 9am – 5pm
REGISTRATION: 
Click HERE to Register Online Now - If link broken, go here:  (More info) or call Robin at 817-300-1132
To Register/Pay by check, please mail check to:
DFW REI CLUB P. O. Box 820454 North Richland Hills, TX 76182
LIMITED SEATING: Signup Now
Updated 10 months ago
Lunch WILL NOT be provided - Please accept my apology! We will allow for a lunch hour to take advantage of nearby restaurants! So Sorry!!
Cindy Carriger

Landlord

from

North Richland Hills,

TX
replied 10 months ago
Please accept my apology - Lunch will be 'on your own'.
But there are several nearby great restaurants to choose from.  Most of the time several people go together to get additional networking time in!
Create Lasting Wealth Through Real Estate
Join the millions of people achieving financial freedom through the power of real estate investing