Your adrenaline is pumping because you just put your first real estate deal under contract. Now the real fun begins.
On your purchase sale agreement (PSA), you see a long list of dates and deadlines, one of them being "Property Insurance Termination Deadline." Your job is to find a homeowners policy that meets a provision that goes something like this example from a Colorado PSA:
"Insurability. Buyer has the right to review and object to the availability, terms, and conditions of and premium for property insurance (Property Insurance). Buyer has the Right to Terminate under § 25.1, on or before Property Insurance Termination Deadline, based on any unsatisfactory provision of the Property Insurance, in Buyer's sole subjective discretion."
Now, let's dive in.
What is homeowners insurance?
Homeowners insurance is a form of property insurance that covers losses and damages to an individual house along with assets in the home. While carrying this type of insurance is an investing must (consider it your first line of asset protection defense), if you are putting a loan on the property, having homeowners insurance becomes a requirement.
It's important to understand what a homeowners insurance policy is and how to read a basic declaration page. That way, you know what is covered under your policy and what is not. Additionally, it's important not to confuse homeowners insurance with a home warranty or mortgage insurance.
The homeowners policy will usually cover:
Interior damage
Exterior damage
Loss or damage of personal assets
Liability coverage against accidents that occur in the home on or the property
Related: What Kind of Insurance Do You Need as a Real Estate Investor?
Every policy has a deductible and a liability limit, which will dictate the amount of coverage the insured (you!) has should an event that causes loss and/or damages occur.
How to get a homeowners insurance policy
While securing a homeowners insurance policy might be one of the simpler tasks on your due diligence list, knowing how to get a great insurance policy is a little less intuitive. Here are the steps to follow when sourcing a good agent and reviewing your declarations page.
1. Find a local insurance agent
Find an insurance agent that underwrites homeowners insurance policies in the area where your property is located.
There are three main ways you can find a good insurance agent:
Ask other investors who have property in the area where your new prospect is located.
Ask your Realtor or lender if they know of a rockstar agent.
Check out referrals on BiggerPockets forums
While it may be tempting to shop around to continually get the best rates for each new acquisition, when you have found a great agent to work with, think about concentrating your business with them to save you time (and to keep your sanity!).
2. Interview agents thoroughly
Interview your potential agents and ask them questions such as:
How do you protect the home from a total loss?
How do you protect personal property?
What are your deductible options?
How is inflation figured into property loss over time?
What is and what isn't covered on the standard homeowners policy?
How is home office equipment and computer storage handled (especially in these post-COVID-19 times)?
What is your liability insurance limit?
What is the process to file a claim? What can you expect from claims service?
Keep a spreadsheet so you can compare apples to apples. While you may feel compelled to pick a policy based on cost, also consider the customer service aspect of the company you will be dealing with.
Related: The BiggerPockets Guide to Landlord Insurance
3. Get a quote
If you are under contract on a deal, have the agent prepare a quote for that specific property.
Be prepared to provide details on said property, so you can get an accurate quote. Include:
Age of the home
Age of the roof and mechanicals
Age and type of electrical on the property
Known previous claims on the property
If you don't have a deal yet, pick a home that is very similar to the one you are thinking of pursuing and use that as an example.
When you are first sourcing an agent, talk to at least three different agents and have a sample property you can have them run for you. This way you can make comparisons between all three agents.
4. Review the declarations
Review the declarations page and tweak the quote based on your needs. Make sure to review:
Location of the property – Make sure the correct property address is listed. (There's nothing worse than insuring the wrong property!)
Name of insured – Make sure the correct people and/or entities are listed as the insured on the property.
Total premium – Your home insurance premium is the amount you'll pay for your property's insurance protection for a one-year period and includes all the coverage you've selected.
Coverage – On your declarations page, you'll find a listing of the coverages included on your homeowners insurance. Be sure to review these carefully to make sure you have all the coverage you need to protect you from life's uncertainties.

Residential fire/all peril/windstorm coverage – You may need to add additional insurance if you are in an inclement weather zone (tornados, hurricanes, earthquakes) or want water damages covered.
Liability coverage – This provides you (the insured party) with protection against claims resulting from injuries and damage to people or property and covers both legal costs and any payouts should you (the insured party) be found legally liable.
Personal injury coverage – This is an additional endorsement on your insurance. While bodily injury or personal liability insurance covers things like personal injury insurance covers things like:

Libel and/or slander
False arrest, detention, or imprisonment
Malicious prosecution
Wrongful eviction or wrongful entry
Associated legal costs

Medical expenses – Medical payments coverage is the part of a home insurance policy that covers you if a guest is injured at your home, whether you're to blame or not (generally meant for small claims of $1,000 to $5,000).
Loss of rents – If this is a rental property, you will want to know if you are covered for loss or rents while the property is vacant and/or occupied.

Deductible – Along with your insurance coverages and limits, you'll also see any applicable deductibles. Deductibles are the amount you agree to pay out of your own pocket when you file an insurance claim.
Discounts – If you hold multiple policies with the same agent, be sure to ask for a multiple policy discount. Don't let the discount "tail" wag the dog.
Related: Estimating Rental Property Expenses: Insurance, Property Taxes, Repairs, Vacancy Rate, and More
5. Notify your real estate agent
When you have settled on an insurance policy, let your real estate agent know. This will fulfill the Property Insurance Termination Deadline of your Purchase Sales Agreement.
If you cannot find a suitable insurance policy, make sure to notify your Realtor so they can terminate the contract for you within the deadline period.
6. Submit documentation to lender
Provide the declarations page to your lender to fulfill the proof of insurability requirement. Bind the insurance when you know you have the clear to close on the property. Most lenders will pay the policy at closing and escrow six to 12 months more of insurance payments to ensure the property is properly covered.
If you are not using lending, you should bind and pay your policy to take effect on the closing day.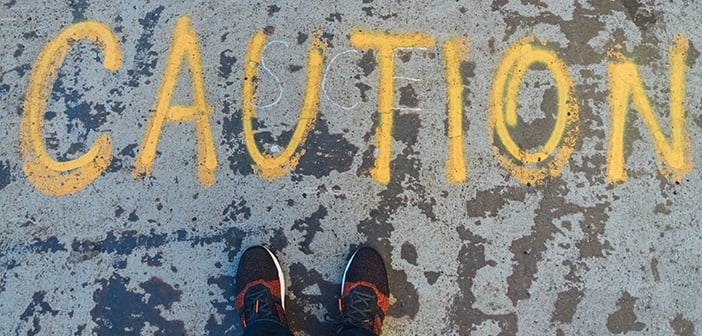 Things to watch out for
While securing a homeowners insurance policy is a relatively straightforward process, beware that not all policies are the same. Here are a few things to watch out for (and read the fine print carefully!).
1. Policy exclusions
Be aware of policy exclusions. Common exclusions are:
Earthquakes – You can view earthquake hazard maps on the U.S. Geological Survey's website to determine if you are in a hotspot area.
Natural disasters – These include such disasters as hurricanes, tsunamis, and rainstorms involving flooding or high winds. You can determine your flood risk by visiting FloodSmart.gov.
Landslides – The U.S. Geological Survey's website has a map highlighting landslide-prone areas.
2. Anti-concurrent causation clause
Say what?!
The anti-concurrent causation (ACC) clause is common, yet often overlooked. This means if a structure is damaged by two causes, such as wind and flood, and one cause is covered by insurance and one is not, an ACC clause may limit your claim or block it completely.
Basically it is a "trapdoor" built into your policy. Try to find a homeowner's policy without an ACC clause. If you can't, think about buying an add-on policy to fill any gap in coverage.
3. Spikes in building costs and codes
While the lender will require you to carry a policy that adequately covers the costs to replace the home, when a natural disaster happens, you may find that materials cost and labor spike very high. I've seen this happen to many friends where I live after a devastating fire and then a few short years later a flood.
This is the basic economics of supply and demand.
Additionally, building codes may change post-disaster and add additional costs to the rebuild.
Conclusion
If you are using any sort of lending, securing a homeowners policy will most likely be required. But what if you are purchasing in cash?
The homeowners policy, much like a health insurance policy, is designed to help you defer your personal risk to the insurance company. I still highly encourage it, as it can keep you from paying for high-ticket items.
To sleep even better at night, I would encourage you to set aside your policy deductible in cash. That way you can always pay it when disaster happens (like when your tenant's child drops a handful of marbles down the kitchen sink and it takes out the plumbing under your house).
Questions? Comments? Advice?
Share below!
Note By BiggerPockets: These are opinions written by the author and do not necessarily represent the opinions of BiggerPockets.